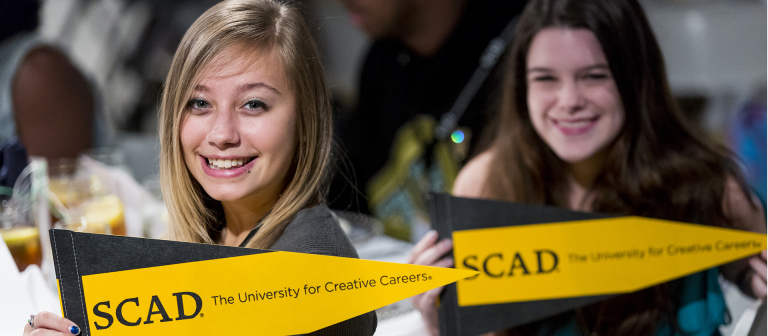 Get a head start on learning the essential information you will need to be successful at SCAD
Savannah, GA
342 Bull St.
Summer Swarm is an advance orientation program for first-time undergraduate students who will be attending SCAD in the fall. With each session capped at 125 people, Summer Swarm allows these students to begin their orientation in smaller groups and to get a head start on learning the essential information they'll need to be successful at SCAD.
Summer Swarm is open only to first-time undergraduate students at a cost of $125, which includes all meals, housing, transportation, orientation sessions, participation in a demonstration studio class, and a trip to Tybee Island, weather permitting.
Guests may join in for the welcome to SCAD luncheon hosted during each Swarm session. The cost is $25 per person or you may purchase a three-meal combo ticket for $40 per person.
Learn more. Email Trey Reckling in the office of student involvement with questions or call 912.525.6969.
Check-in at SCAD Museum of Art.
Students will be staying at Turner Annex.