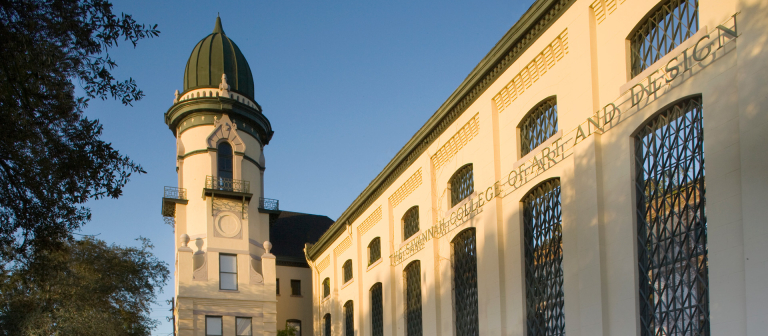 Reserve your space for hiking, outdoor fun in the North Carolina mountains
Savannah, GA
235 Habersham St.
SCAD International Student Services Office (ISSO) is sponsoring its third annual summer break trip to Pisgah National Forest, DuPont State Forest, and Mount Mitchell in the mountains of North Carolina.
The group will depart 8 a.m., Monday, June 9, bound for Sweet Peas Hostel in Asheville, North Carolina. Atlanta students will depart from SCAD Atlanta; Savannah students will leave from Habersham Hall, 235 Habersham St.
Once in Asheville, participants will leave at 3 p.m. for the Asheville Folk Art Center and then take a scenic drive on the Blue Ridge Parkway to Mount Mitchell, the highest peak east of the Mississippi River.
On Tuesday, June 10, the group will start the day with a canoe trip from the Cascade Lake recreation area to Hooker Falls in DuPont State Forest. The trip includes lunch of hamburgers, hot dogs and watermelon, and then swimming in the cool waters of Cascade Lake.
Also on Tuesday, the group will venture into Pisgah National Forest and the Cradle of Forestry, a historic site that commemorates the beginning of forest conservation in the United States. After a hike through Pisgah National Forest, the fun continues at Sliding Rock for some afternoon swimming. Participants will be on their own for dinner Tuesday night in downtown Asheville.
Wednesday, June 11, the group leaves Sweet Peas Hostel bound for several scenic waterfalls in DuPont State Forest, including High Falls and Triple Falls. A stop at Caesars Head State Park in South Carolina follows before the group heads home.
This trip is limited to the first 10 students to sign up and cost is $75 per person. Trip fee includes round-trip transportation, lodging, canoe rentals, Sliding Rock access and the picnic lunch at Cascade Lake. A full kitchen is available in Sweet Peas Hostel for participants to cook their own meals.
The trip is open to ISSO students. For more information or to sign up, email ISSO.