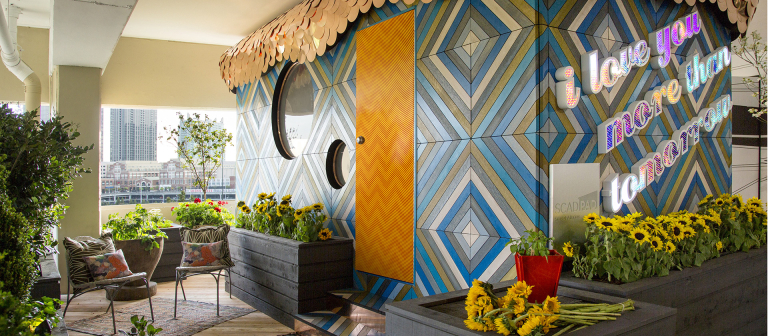 Snap pictures of SCADpad to enter photography contest
Atlanta, GA
1600 Peachtree St. NW
Use your smartphone camera to snap pictures of SCADpad® and you could win SCAD-themed prizes. SCADpad, the university's unique micro-housing and adaptive reuse exhibition, has transformed SCAD Atlanta's parking structure into a sustainable community. Created and developed entirely by SCAD students, faculty and alumni, SCADpad is the university's unique and efficient solution to the growing urban housing challenges in cities worldwide.
Participants will tour the SCAD Atlanta's award-winning facilities, sharpen their skills in a smartphone photography workshop, and compete in the 30-minute photography contest using SCADpad as their muse.
This event is open to prospective undergraduate students. Space is limited and available on a first-come, first-served basis.