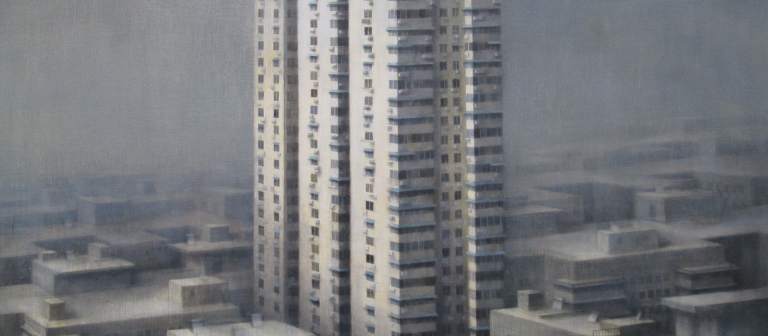 Maggie Evans exhibition: 'Status'
Savannah, GA
601 Turner Blvd.
Savannah, Georgia-based artist Maggie Evans (M.F.A., painting, 2008) creates paintings and drawings that depict uniform rows of chairs and nondescript apartment buildings. Her work explores cultural hierarchies and the human desire to be a part of, or detached from, class systems. The absence of the human figure in her work, coupled with unspecified municipal locations, allows the viewer to reflect on the inescapable task of finding one's place within any given society.
Evans is an award-winning artist who divides her time between Savannah and Hangzhou, China. A SCAD alumna and adjunct professor, she has exhibited extensively in the U.S. and abroad.
Reception: Friday, June 27, 6-8 p.m., presented as part of the SCAD Savannah gallery hop
Museum hours:
Sunday, noon to 5 p.m.
Monday, closed
Tuesday, 10 a.m. to 5 p.m.
Wednesday, 10 a.m. to 5 p.m.
Thursday, 10 a.m. to 8 p.m.
Friday, 10 a.m. to 5 p.m.
Saturday, noon to 5 p.m.
The exhibition and reception are free for all SCAD students, faculty, staff and museum members. Open to the public with the cost of museum admission.
This exhibition has been curated by SCAD assistant curator Aaron Levi Garvey.