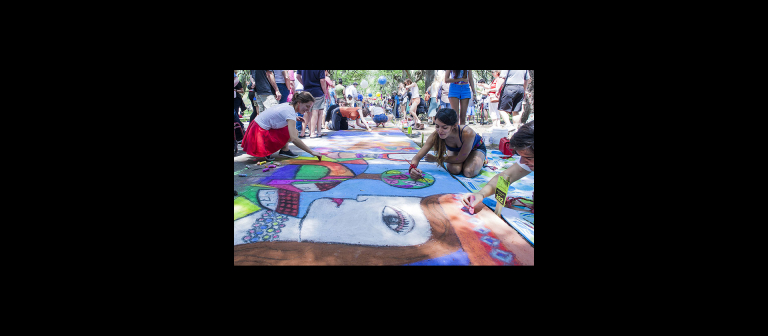 High school student competition at the Sidewalk Arts Festival in Savannah
Participate in SCAD's highly anticipated annual Sidewalk Arts Festival and be a part of a university tradition nearly as old as the school itself. High school students may participate by creating temporary chalk masterpieces alongside SCAD students and faculty on the paved walkways of Savannah's scenic Forsyth Park.
After the event, high school students are invited to take a special tour of SCAD Savannah at 2 p.m., getting a glimpse of student life and experiencing all that the university for creative careers has to offer.
Tour participants will return to the Sidewalk Arts Festival at 4 p.m. for the announcement of festival winners and to enjoy the festivities.
Register to participate in Sidewalk Arts Festival and the tour.
Group registration for high school students
There are no limitations on number of members per group. Each group will be assigned one square per member up to a maximum of three squares per group. Each group will receive one box of chalk per square, and all members of the group must be present to receive chalk.