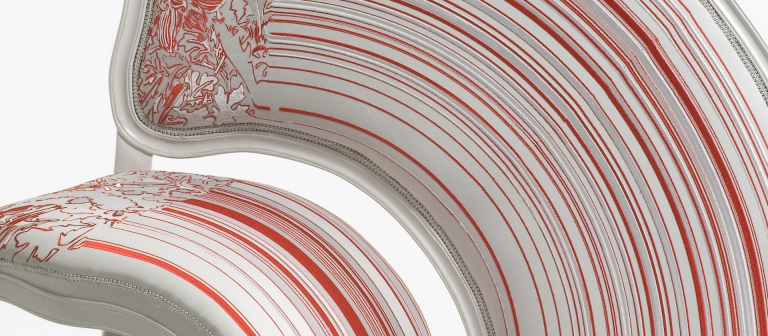 Sebastian Brajkovic exhibition: "Lathe"
Lacoste,
Rue St. Trophime
Dutch-born designer Sebastian Brajkovic is acclaimed for his "Lathe" series of chairs, tables and lamps named so for the rotating effect of their design. Imbued with a sense of intrigue and movement, Brajkovic's pieces employ technological and traditional techniques to deconstruct historical elements of furniture with a truly idiosyncratic contemporary style. Exquisitely crafted-combining woodcarving, bronze casting and hand embroidering-this series emphasizes the beauty of 17th-century aesthetics with the innovation of modern design.
Gallery hours: Monday through Friday, 9 a.m. to 5:30 p.m.
The exhibition is free and open to the public.