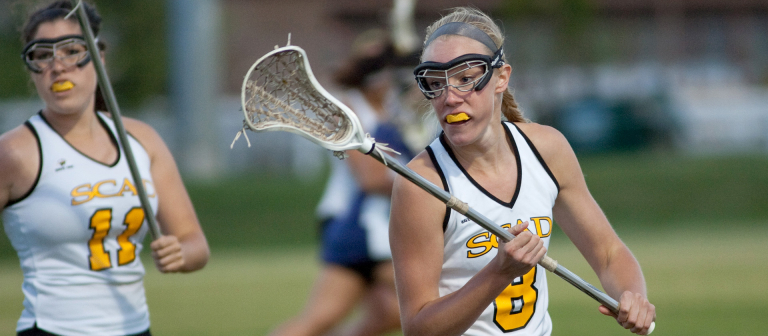 SCAD Savannah Women's Lacrosse at NWLL Championships
The SCAD athletics department's coaches, administration and staff are committed to providing all student-athletes with an outstanding collegiate experience. Each year, SCAD students are recognized locally, regionally and nationally for excellence in the classroom as well as in athletic competition, with many SCAD teams ranked among the nation's top 25 programs.
From 2006 to 2012, 44 SCAD men's lacrosse players were named to the Southeastern Lacrosse Conference's all-conference team; 18 of these athletes were named to the Men's Collegiate Lacrosse Association All-America team.
SCAD won the 2012 National Women's Lacrosse League championship in its first year of membership. Charlotte Cutts earned the 2012 NWLL's Player of the Year award, while Kayla Nelson captured the Most Valuable Player honor at the 2012 NWLL Tournament. Head coach Nichole Hannon received recognition as the 2012 NWLL Coach of the Year.