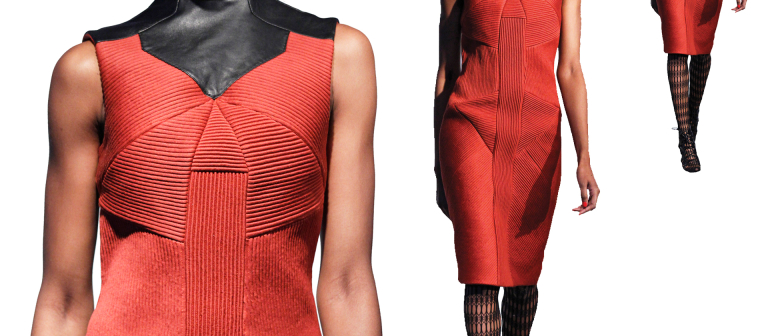 Mimi Plange exhibition in Atlanta: "Scarred Perfection"
Atlanta, GA
1600 Peachtree St.
Fashion designer Mimi Plange's Autumn/Winter 2011 collection "Scarred Perfection," evoked awe and wonder from fashion insiders and challenged conventional perceptions of beauty. Inspired by Benin cultural traditions of body modification, SCAD's presentation of Plange's collection showcases her deliberate focus on detail and her intensive use of repetition in pleats, ruffles and ornamentation. A rich color story of crimson, black and gold transforms this fashion collection into a bold and dreamy experience.
Presented as part of the 2012 SCAD Style program
Reception: April 19, 6-7 p.m.
Designer talk: April 19, 7-8 p.m.
Gallery hours: Monday through Friday, 8:30 a.m. to 5:30 p.m.
The exhibition, reception and designer talk are free and open to the public.