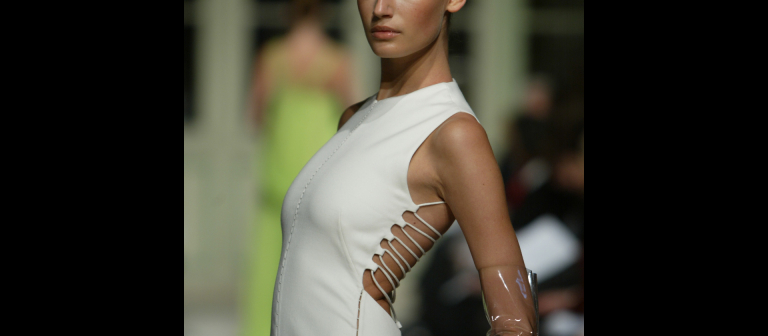 "Looking Back to the Future: Ralph Rucci Evolved"
Savannah, GA
601 Turner Blvd.
The SCAD Museum of Art is delighted to present Looking Back to the Future: Ralph Rucci Evolved, an exhibition of designs by Ralph Rucci recipient of the 2012 André Leon Talley Lifetime Achievement Award.
Featuring 27 looks that span Rucci's designs from 2004-12, including couture from his Chado Ralph Rucci fashion line, Rucci's work always embodies the same formula: the collections present the most beautiful rainwear, outerwear, furs, leathers, embroidery and rich hand techniques, dance dresses, and drop-dead evening gowns. Consistency and continuity are paramount and there is an unending faith and respect for the work evident in each design.
What does change season after season is the handwork; the patterns of the beads, the stitching and the fabrics. And Rucci's initial spark of inspiration is almost always ignited by something from the past: Pina Bausch ballet dancers' costumes, Islamic architecture, the artist Joseph Beuys, the canvases of Cy Twombly, as well as the vibrations of sounds in the air surrounding us. His eyes never stop seeing the beauty in the most infinitesimal detail. The designer is always evolving, always searching for new inspirations and techniques that encourage his team to be inspired and to evolve. This is precisely why he is blessed with not only an extraordinarily dedicated and devoted staff but also one that Cathy Horyn of The New York Times called "… among the finest and best ateliers working in the world today."
Reception: Friday, May 18, 6-7:30 p.m.
Exhibition and reception are free with SCAD Museum of Art admission.