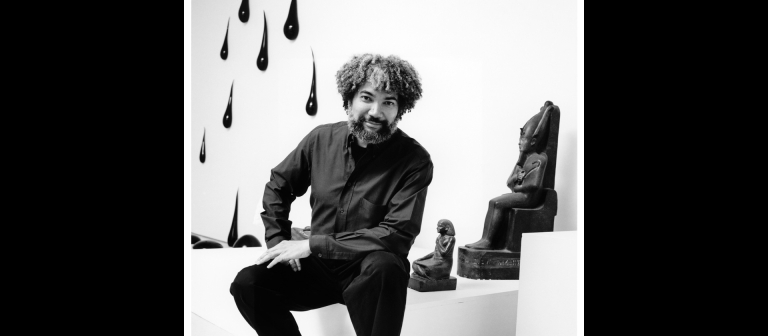 "Life's Link: A Fred Wilson Installation"
Savannah, GA
601 Turner Blvd.
The SCAD Museum of Art is pleased to "re-present" the Walter O. Evans Collection of African American Art by 2012 deFINE ART artist honoree Fred Wilson. An acclaimed conceptual artist, Wilson is known for his "institutional interventions," specifically the ways in which he creates new exhibition contexts for the display of art and artifacts found in museum collections through his re-adaptation of wall labels, sound and lighting, as well as his non-traditional pairings of objects. The aim of Wilson's artistic practice is to elicit questions and reconsideration of how institutions and those who work within them shape interpretations of historical truth, artistic value, and the language of display.
For his SCAD Museum of Art exhibition, Wilson will use works from the Walter O. Evans Collection and additional source material from several historical institutions in the city of Savannah to encourage viewers and venues to recognize that changes in context can create significant changes in meaning.
Reception: Friday, Feb. 24, 6:30-8 p.m. as part of the deFINE ART gallery hop
Keynote lectures
SCAD Savannah: 7 p.m., Feb. 23, Trustees Theater, 216 E. Broughton St.
SCAD Atlanta: 7 p.m., Feb. 22, SCAD Atlanta, Events Space, fourth floor, Building C
Keynote lecture presented by SCAD with generous support from the Jacob and Gwendolyn Lawrence Foundation.
Presented as part of the 2012 deFINE ART program
Exhibition and reception are free with SCAD Museum of Art admission. Lectures are free and open to the public.