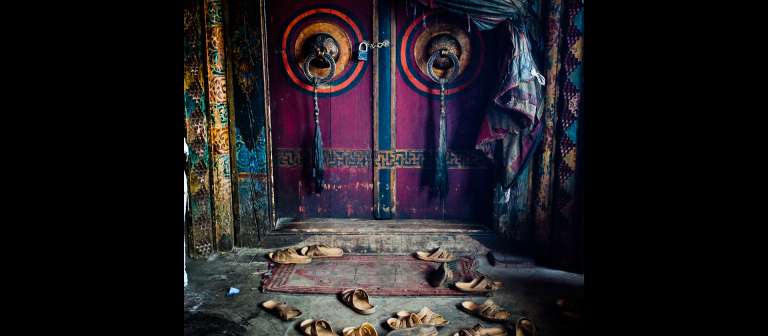 Hsu-Jen Huang exhibition in Savannah: "JOURNEY | DESTINATION: Views of the Tibetan Plateau"
Savannah, GA
322 Martin Luther King Jr. Blvd.
During the summer of 2012, SCAD professor of architecture Hsu-Jen Huang packed his camera and ventured across areas of the Tibetan Plateau, visiting more than 20 villages and cities in the Chinese provinces of Qinghai, Gansu and Sichuan.
This exhibition, "Journey | Destination: Views of the Tibetan Plateau," reveals his poetic experience in striking images that portray Tibetan lives and culture, architecture and humanity, and the varied aspects of Buddhism and Buddhist philosophy that are embedded in these lands. For Huang, the journey is the destination.
Gallery hours: Monday through Friday, 10 a.m. to 5:30 p.m.
This exhibition is free and open to the public.