SCAD history
The Savannah College of Art and Design was founded in 1978 by Richard G. Rowan, Paula S. Wallace, May L. Poetter and Paul E. Poetter to provide college degree programs not previously available in southeast Georgia and to create a specialized professional art college to attract students from throughout the United States and abroad. The curriculum was established with dual goals of excellent arts education and effective career preparation for students. Today, with multiple locations and online distance education offerings, SCAD continues to assiduously adhere to these goals.
SCAD was legally incorporated in the state of Georgia Sept. 29, 1978. A board of trustees was established, and the search was begun for a competent faculty and an appropriate facility.
In the spring of 1979, SCAD purchased and renovated the Savannah Volunteer Guard Armory to serve as the first classroom and administration building. The historic significance of the 1892 structure was recognized by its nomination for inclusion in the National Register of Historic Places. Named Poetter Hall in honor of two of the founders, the building remains in active use by SCAD today.
SCAD exists to prepare talented students for professional careers, emphasizing learning through individual attention in a positively oriented university environment. The goal of the university is to nurture and cultivate the unique qualities of each student through an interesting curriculum, in an inspiring environment, under the leadership of involved professors.
SCAD is a private, nonprofit institution accredited by the Commission on Colleges of the Southern Association of Colleges and Schools (1866 Southern Lane, Decatur, GA 30033-4097; telephone number 404.679.4500) to award bachelor's and master's degrees. The university confers Bachelor of Arts, Bachelor of Fine Arts, Master of Architecture, Master of Arts, Master of Fine Arts and Master of Urban Design degrees, as well as undergraduate and graduate certificates. The professional M.Arch. degree is accredited by the National Architectural Accrediting Board. SCAD is licensed by the South Carolina Commission on Higher Education. The SCAD interior design Bachelor of Fine Arts degree is accredited by the Council for Interior Design Accreditation, 206 Grandville Ave., Suite 350, Grand Rapids, MI 49503. SCAD Hong Kong courses of study are registered with the Hong Kong Education Bureau (registration numbers 261958-261971), are accredited by the Hong Kong Council for Accreditation of Academic and Vocational Qualifications, and are recognized on the Hong Kong Qualifications Framework with a validity period of May 1, 2011 to April 30, 2016.
Class size is small, allowing each student the opportunity to receive individual attention. Faculty members have distinguished backgrounds in their fields. The international faculty and student body come from all 50 states and 100 countries. An English as a Second Language program and dedicated international student services staff are available to assist international students with the adjustment to university life in the United States.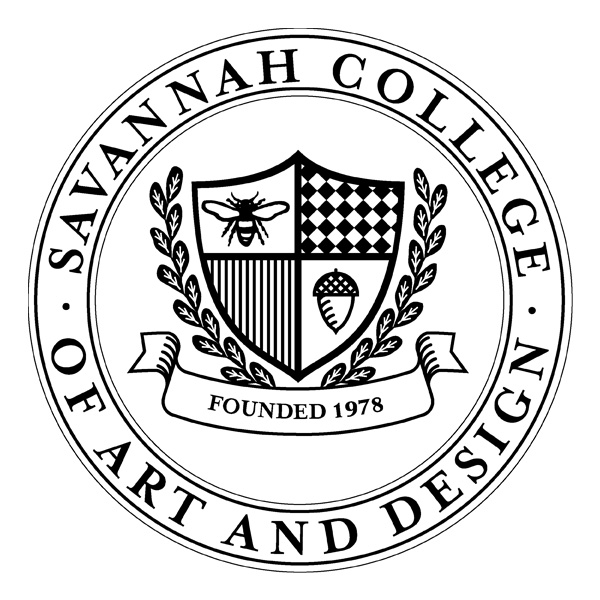 SCAD athletics
Initially a member of the National Association of Intercollegiate Athletics from 1987 to 1992, SCAD then transitioned to Division III of the National Collegiate Athletic Association. The SCAD Bees sent 20 teams to NCAA postseason competition between 1996 and 2003, and every SCAD athletics team logged a winning record during the 2001-02 season. 
Before the start of the 2003-04 season, SCAD renewed its membership with the NAIA and now competes in the Sun Conference (formerly the Florida Sun Conference). In Fall 2010, SCAD Atlanta began competing at the intercollegiate level in NAIA men's and women's cross country, golf and tennis. 
In recent years, SCAD athletic teams have been ranked among the nation's top 25 teams. SCAD athletics has established an outstanding legacy by recruiting talented student-athletes and fielding teams in the tradition of excellence for which SCAD is best known. 
SCAD had eight different teams ranked in their respective NAIA national rankings during the 2009-10 and 2010-11 seasons. The Bees had eight teams that competed at their respective national championships. 
The men's and women's swimming teams secured five national titles, all in national record time. The women's swimming team won one individual and two relay titles; the men won two individual titles. In 2011 the equestrian program captured its seventh Affiliated National Riding Commission's National Intercollegiate Riding Championship title. The men's and women's swimming teams have won a total of 31 individual national titles since their inception, and the equestrian program has won 24 national titles.