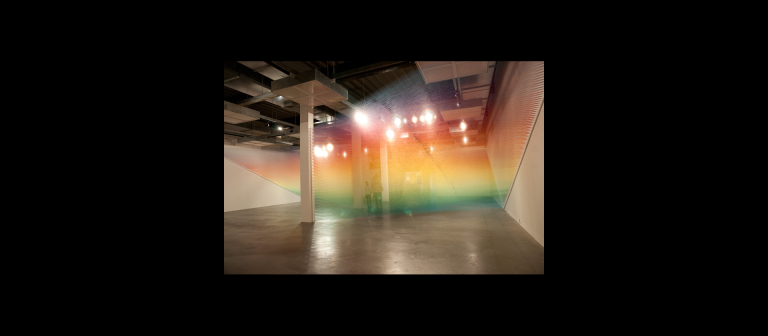 Gabriel Dawe exhibition: "Light Paradox"
Savannah, GA
201 E. Broughton St.
Artist Gabriel Dawe constructs intricate, site-specific sculptural installations of thread that produce stunning visual effects and gossamer rays of spectral color. For SCAD's Gutstein Gallery, Mexico-city born Dawe creates a dynamic and immersive environment in which visitors engage with interplays of light, material and architectural space in what the artist terms 'drawings in space.'
Inspired by vibrant Mexican textiles and embroidery, Dawe's reinterpretation of those traditional forms will create a breathtaking new experience of the gallery space. The historical significance of this space as a site of luncheon counter sit-ins during the civil rights movement gives special meaning to this installation. Dawe says, "The two structures of thread in appearance are of different color, but what gives it a powerful message is the fact that those colors combined form the full color spectrum, and both factions are an intrinsic part of the whole. The two structures are separate, but the potential for unification is present within them - perhaps not physically, but, rather, metaphorically - just as it is within us when we come together as fellow human beings and realize that despite our differences we are still part of the whole."
Presented as part of the 2013 deFINE ART program
Reception: Feb. 19, 6:30-8 p.m., as part of the deFINE ART gallery hop
Gallery hours:
Monday through Friday, 10 a.m. to 6 p.m.
Saturday, noon to 5 p.m.
Sunday, closed
The exhibition and reception are free and open to the public.