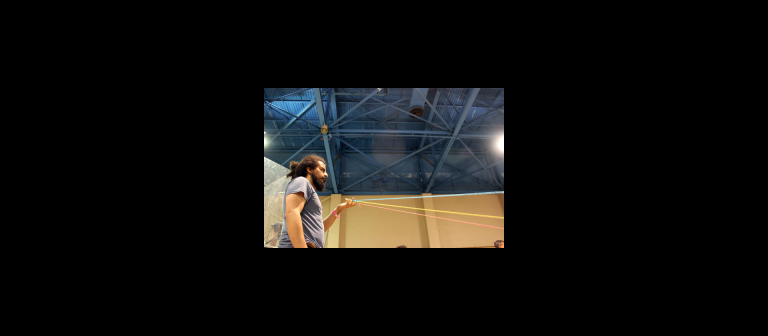 Roberto Carlos Lange: "Brain Finger Composition"
Savannah, GA
601 Turner Blvd.
"Brain Finger Composition" is a musical performance by SCAD alumnus Roberto Carlos Lange (B.F.A., computer art, 2003), commissioned by SCAD for deFINE ART 2013.
For several weeks leading up to deFINE ART, the SCAD community was invited through the university's social media outlets to become active participants in the creation of the work via Google Voice. This collection of diverse sounds serves as the inspiration for a series of original compositions for the performance.
Connection with community is an integral part of Lange's artistic practice, and is the conceptual underpinning in both the gathering of sound for "Brain Finger Composition" and the physical act of conducting the musicians.
Each member of the 10-piece orchestra will tether to one of Lange's fingers by a brightly colored piece of yarn. The musicians play according to a defined set of musical instructions, resulting in a sonic aesthetic of interlocking patterns. Lange has assembled an orchestra of nationally-known creative talent for the performances, including Adron, voice and guitar; Jason Ajemian, double bass; SCAD sound design professor Matthew Akers, electronics; Shelley Burgon, harp; Matt Crum, percussion; Nathaniel Morgan, saxophone; Jamie Reeder, violin; Mario Schambon, percussion; along with two guest SCAD student musicians.
Presented as part of the 2013 deFINE ART program
The performance is free and open to the public.