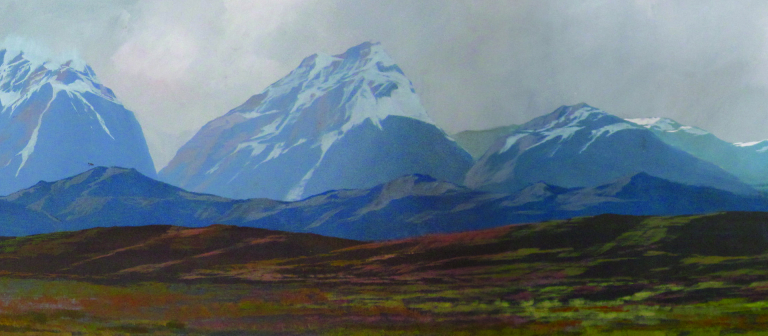 Adam Cvijanovic exhibition: "Rolling Panorama Number 1"
Hong Kong, Hong Kong S.A.R., China
292 Tai Po Road
"Rolling Panorama Number 1," a solo exhibition by Brooklyn-based artist Adam Cvijanovic, resembles the form of 19th-century American and Chinese spooled panoramas. This format of storytelling was once found at county fairs with the panorama presented upright on a stage with a narrator orating the story scrolling before the audience; it has since been rendered obscure by film technology.
Cvijanovic's painting was originally presented at the 18th Biennale of Sydney as a sculptural installation. "Rolling Panorama Number 1" has been specially reconfigured by the artist for SCAD's Hong Kong gallery space as a mechanized painting. Its "un-rolling" takes viewers on a vivid global journey through a rich and imagined spectrum of landscapes -- from a dry desert and lush vegetative jungle to a dark, icy ocean and grazing animals in a sunken valley.
Presented as part of the 2013 deFINE ART program
Gallery hours: Monday through Friday, 8:30 a.m. to 5:30 p.m.
The exhibition is free and open to the public.