Our first group of winners crossed the finish line. Tired and fueled mostly by leftover Twizzlers, the teams gathered to hear who won the challenges. 
Twizzlers
1st Team Dennis: sisters Anna and Faith Zeng, animation and visual effects
2nd Team Red Universe: Morgan Bouttier, illustration
3rd Team Hatstall House: Brittany Venable, fashion, Kathleen Friedlander, sequential art, and Kaitlyn Nagle, film and television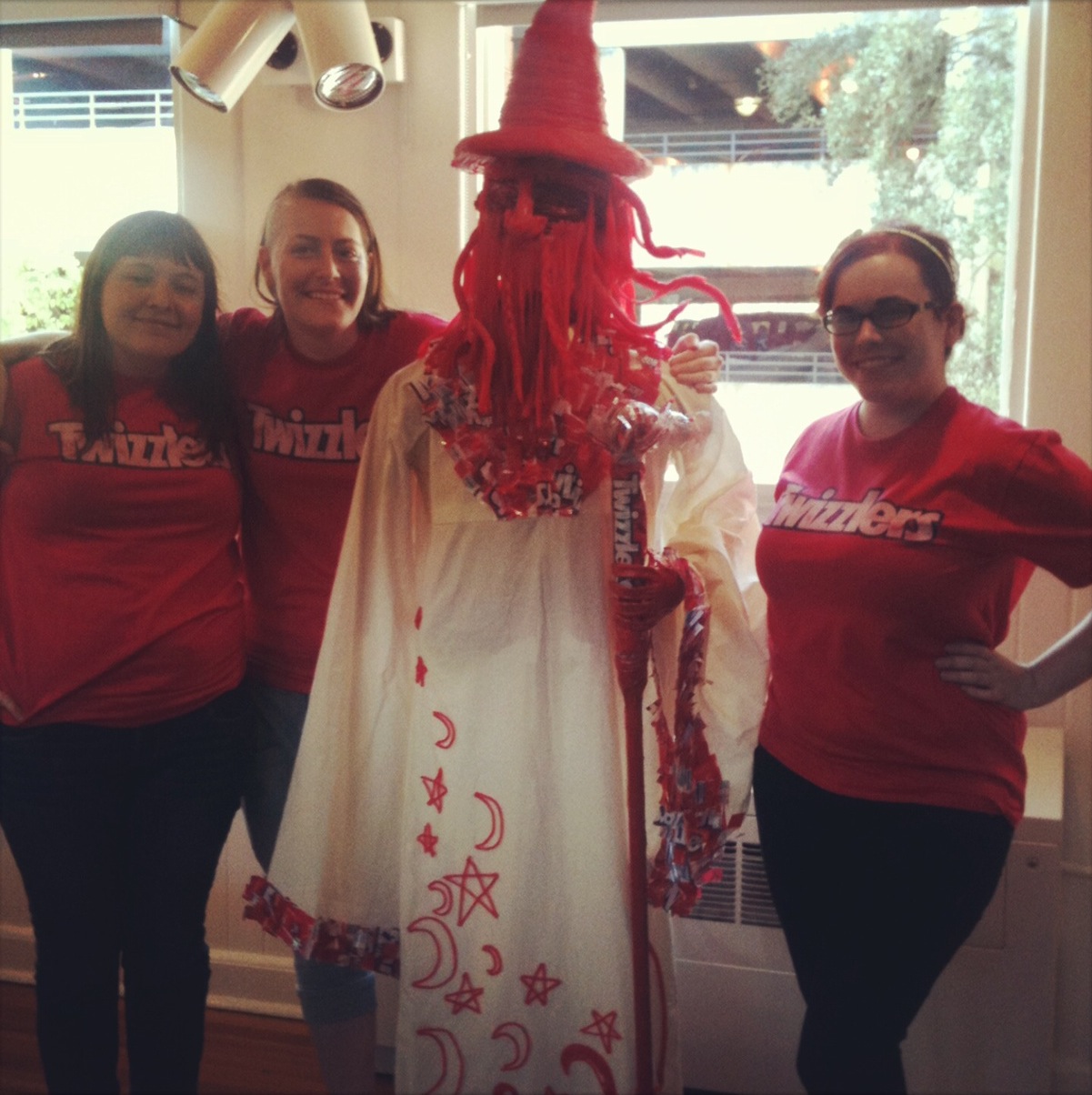 Third place Twizzlers' entry, the Twizzard
Urban design concepts
1st Team Flexus: Alex Otterbein, architecture, Taylor Manley, architecture, and Max Robinson, industrial design
2nd Team Minions: Jerome Elder, design for sustainability, Jonathan Kalinowski, service design and Khaled Riad, architecture
3rd Team 3456: Jorie Ballum, design for sustainability and Latoya Campbell, architecture
Honorable Mention: Team Blue Curve, Farid Sadeghi, design management, Azadeh Abrishami, design management and Elaheh Abrishami, animation
Saturday, 6 a.m.
Update 1: Atlanta midway

20 plus hours in, Jake the Snake Roberts still standing tall
Friday, 10 a.m.
Generate: Fit for reality TV
24-hour art and design challenge under way in Atlanta and Savannah
The euphoria and disbelief I felt upon completing the Georgia Half Marathon moved me to hang the race poster in my cubicle, a toast to my momentary glory.
Come to find out, this stunning paper trophy was the result of a different marathon: Generate, SCAD's 24-hour art and design competition. Currently under way in Atlanta and Savannah, Generate is really a sprint that pushes students to complete projects for corporate sponsors that would usually take months or longer to produce.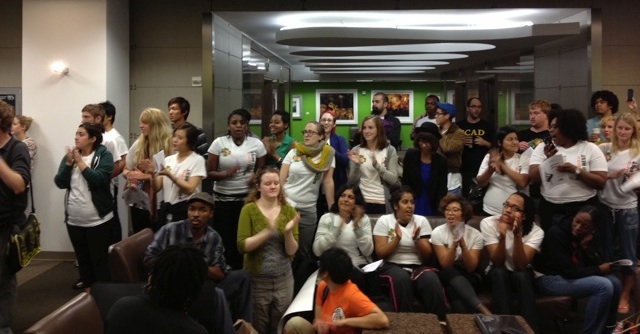 Imagine the scene, hundreds of students getting briefs from companies and then letting their talent loose, racing against the clock to deliver a complete work of art, like that official marathon poster. Don't you think these challenges, happening now, have more intrigue, say, than watching bakers vie for Cupcake King?
Pay attention Ovation TV, these art and design students have 24 hours to:
Create a WWE-themed animated series starring Jake the Snake Roberts
Craft a 24-page print-ready comic from scratch
Sketch Twizzler-inspired artwork to be featured in Hershey's digital gallery
Propose urban design concepts for some of the world's biggest cities
I'd rather run another marathon than attempt any of these. And there's more from where those came from.
Generate's industry partners – think of them as the panel from "The Voice" – have included giants like Cartoon Network, IDW Publishing, Blizzard Entertainment, Adobe and more. They issue the challenges and then watch the best and brightest slay their real world objectives in the arena of SCAD's studios.
For students, the event is tantamount to auditioning for future jobs or internships. Winners take prizes including cash, valuable software licenses, and portfolio reviews by masters of their crafts.
We'll post updates on kick-off, mid-point reviews and final presentations. Visit SCAD Atlanta's Generate blog for minute-by-minute action.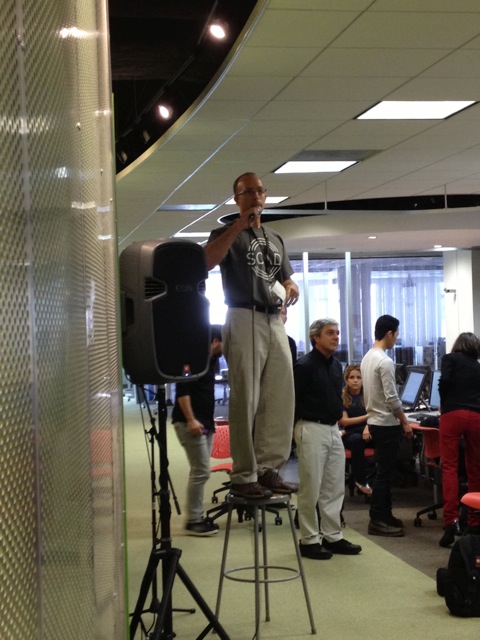 Pat Quinn, associate dean of academic services for the SCAD
Atlanta, officially kicks off Generate in Atlanta and reminds folks
that this is where it all started seven years ago.