Dotting the massive and brilliant landscape of Art Basel Miami Beach and surrounding fairs are the bright lights of artists who have studied or exhibited at Savannah College of Art and Design. Whether you're in Miami or following the fairs from afar, here's a guide to their piece of the action.
At SCOPE, Eileen Braziel Gallery is showing Marcus Kenney (M.F.A., Photography) taxidermy in a booth that previews the artist's upcoming collaboration and exhibition with artists from the Navajo Nation. Marcus is also showing at North of Modern, presented by Florida Mining Gallery.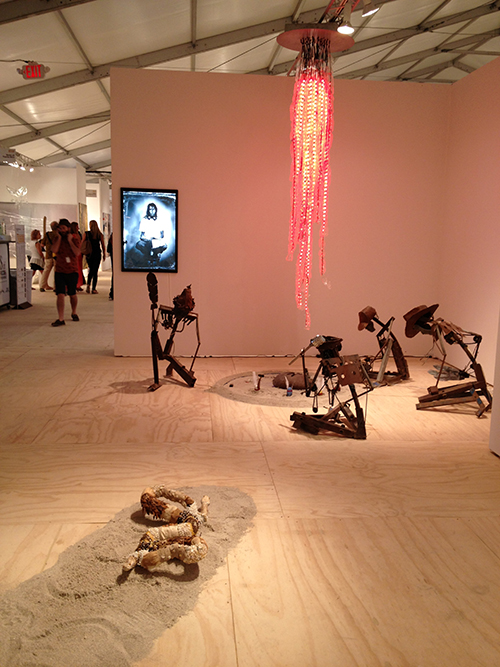 In a neighboring booth, Elizabeth Winnel's (B.F.A., Illustration; M.F.A., Painting) work is featured in curator Lori Zimmer's project Message in a Bottle. Elizabeth's captivating vessels are coming soon to ShopSCAD, where you'll be able to collect one of your very own.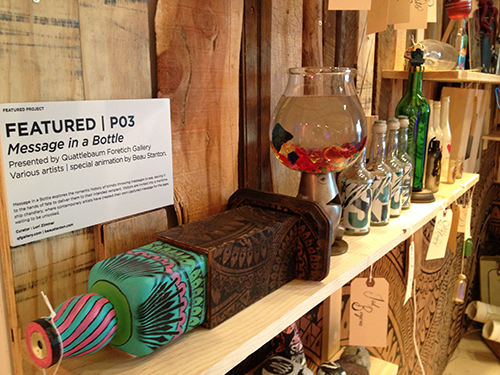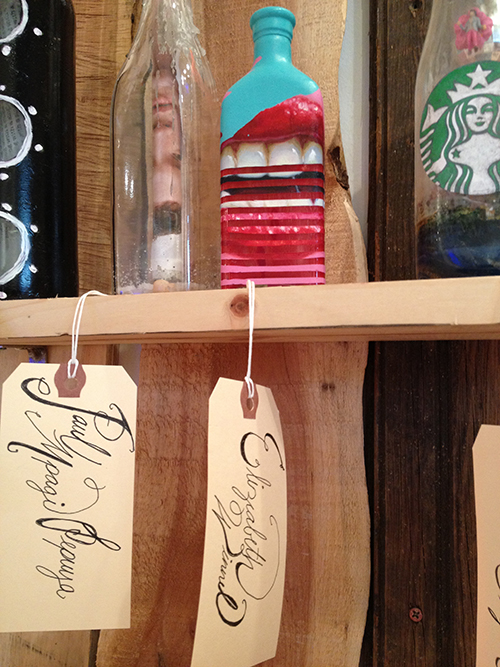 Though showing at SCOPE, Elizabeth's days are filled with NADA, hosted by the New Art Dealer's Alliance. Elizabeth nabbed a gig as a floor manager for the fair after reuniting with Charlotte Walters (B.F.A., Photography), one of NADA's two fair managers. Charlotte, who manages the domestic dealers showing at NADA, has her hands full year-round with fairs in Miami, Cologne and New York, but also works in her craft by officially documenting the fair through photography.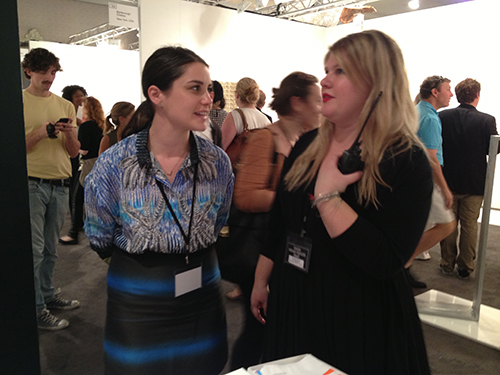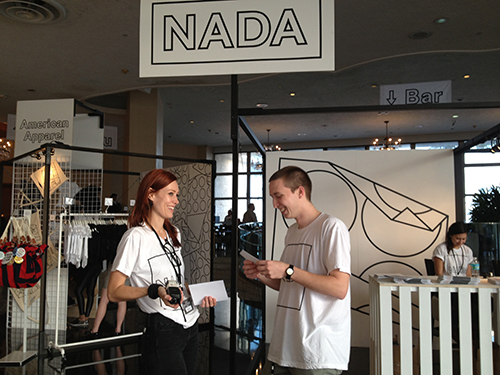 Joining Elizabeth and Charlotte, also as a floor manager at NADA, is SCAD senior Kyle Joseph, candidate for a B.F.A. in painting.
The three regularly pass by the booth of American Contemporary Gallery and the work of Mariah Robertson, who previously exhibited at SCAD Museum of Art.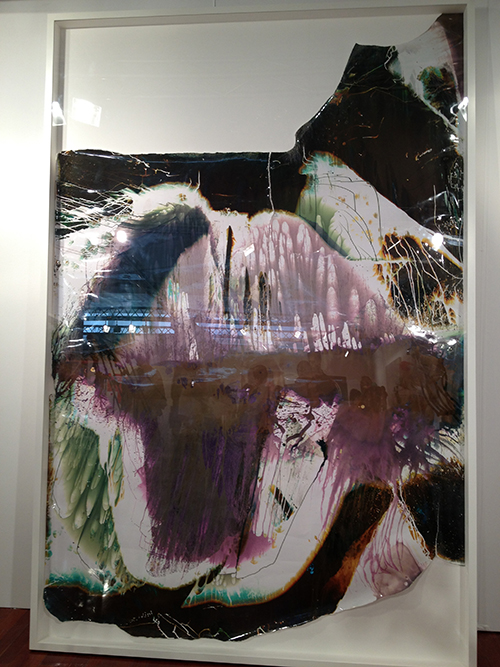 Further down Collins Avenue, on the beach at UNTITLED., you'll find Mary Lum and Dario Robleto, whose work has also graced the galleries of SCAD MOA.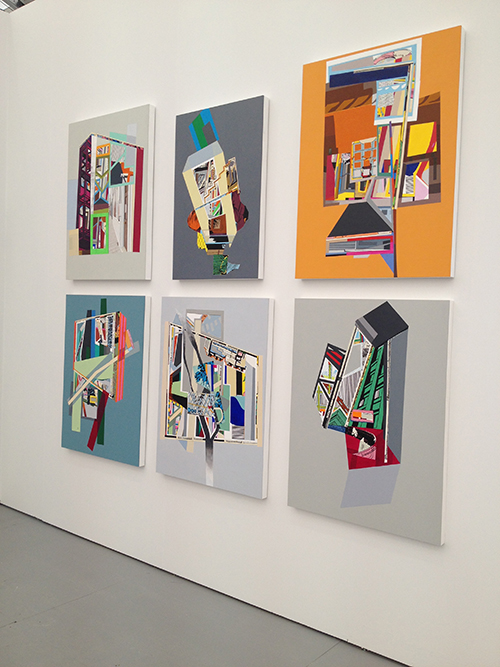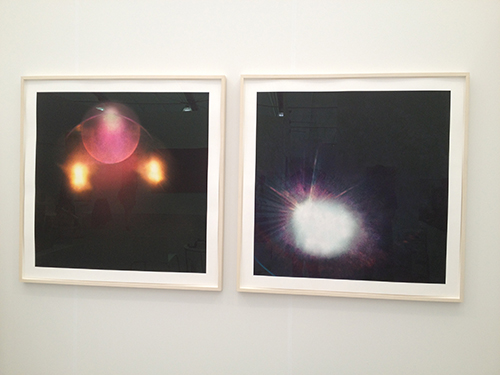 In the same corridor at UNTITLED. hangs Tony Orrico's Penwald: 4. Tony will be featured at SCAD deFINE ART in February.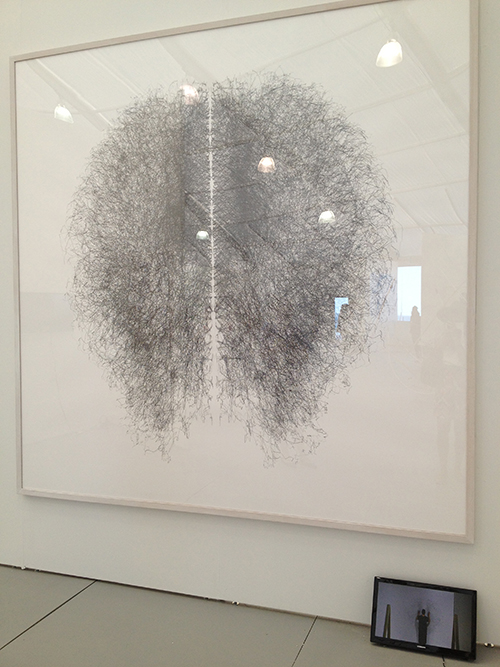 Showing both at UNTITLED. with Anna Kustera Gallery and at the M Building, Wendy White (B.F.A., Fibers) has tread the well worn path between the beach and her exhibition, CURVA, in Wynwood.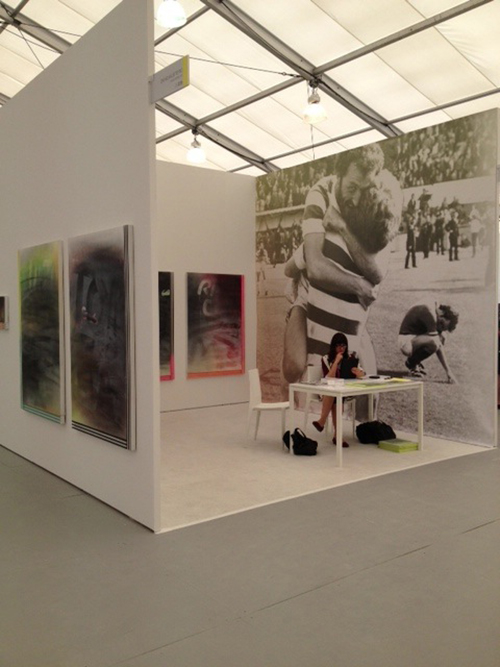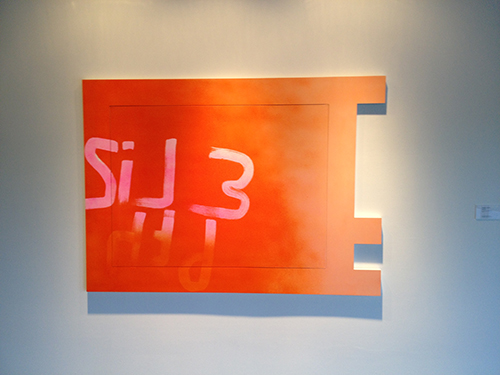 Please keep us posted on the SCAD treasures you find along the way.