The photography department at Savannah College of Art and Design has a wealth of great teachers, many of which have taught the class Travel Photography: The Foreign and Familiar in our study abroad programs. Each one has their own approach to the class, but I am sure that the common thread is to help students find their own voice while traveling abroad. It is my belief that the most difficult places to make distinctive photographs of are often the most picturesque.  Obviously the most beautiful places are also the most photographed.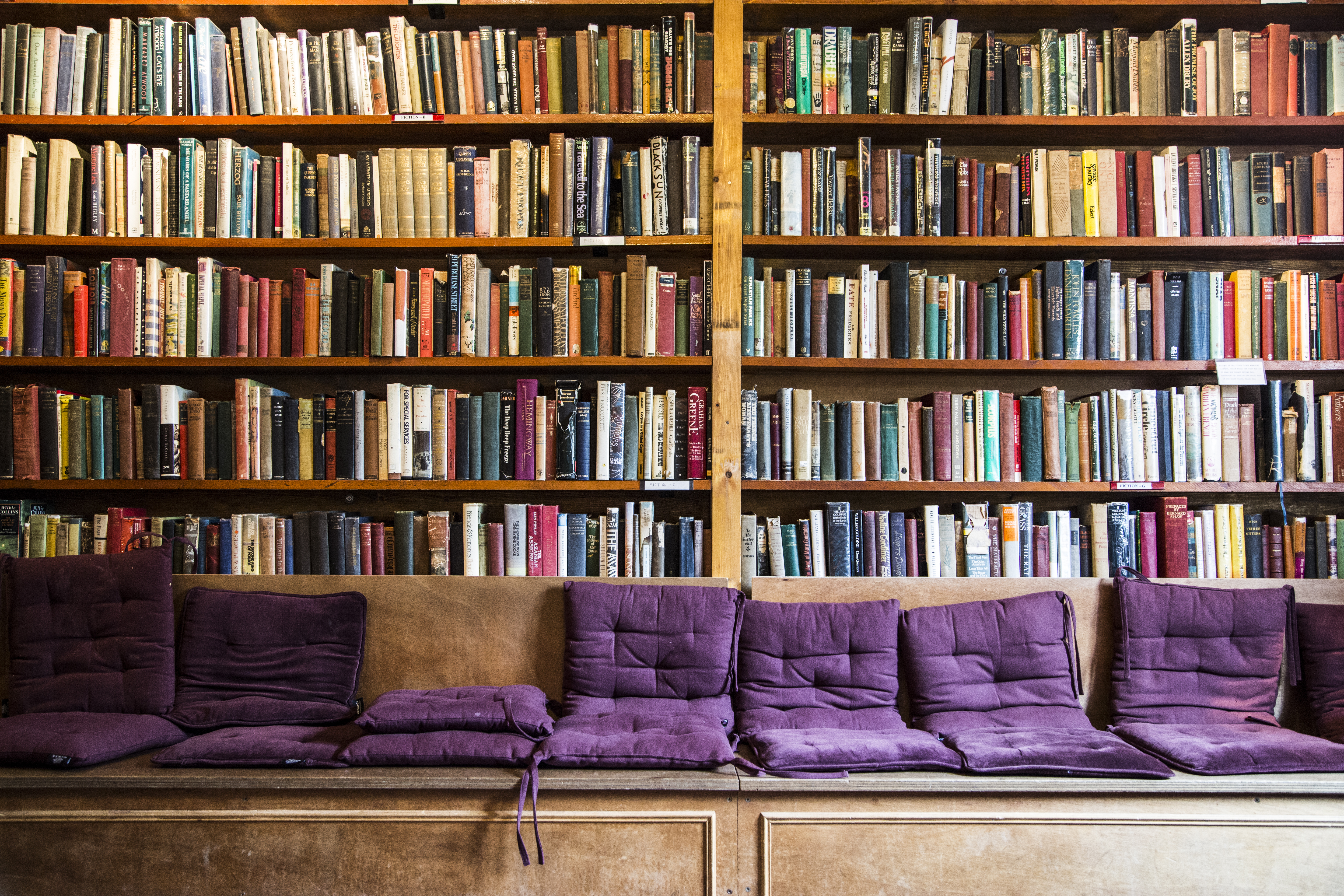 Shakespeare & Co. by student Annagrace Shelton (B.F.A., photography).
This quarter in Lacoste, our photography students had the opportunity to show their work to Professor Liz Wells, renowned author, critic and curator from Plymouth University, U.K. Liz and I held joint critiques with all of the students with the goal of helping them develop a personal vision of places like Paris and Provence. Liz agreed that the landscape and architecture of Lacoste present the unique problem of being too easy. The clarity and dramatic quality of light, the intense colors of spring flora, and the form of the land seem to make the pictures for you. Often, the result is a postcard view. While that is not a bad thing, it is a bit of a disappointment when you see all the images you made on postcard racks in every village in the region.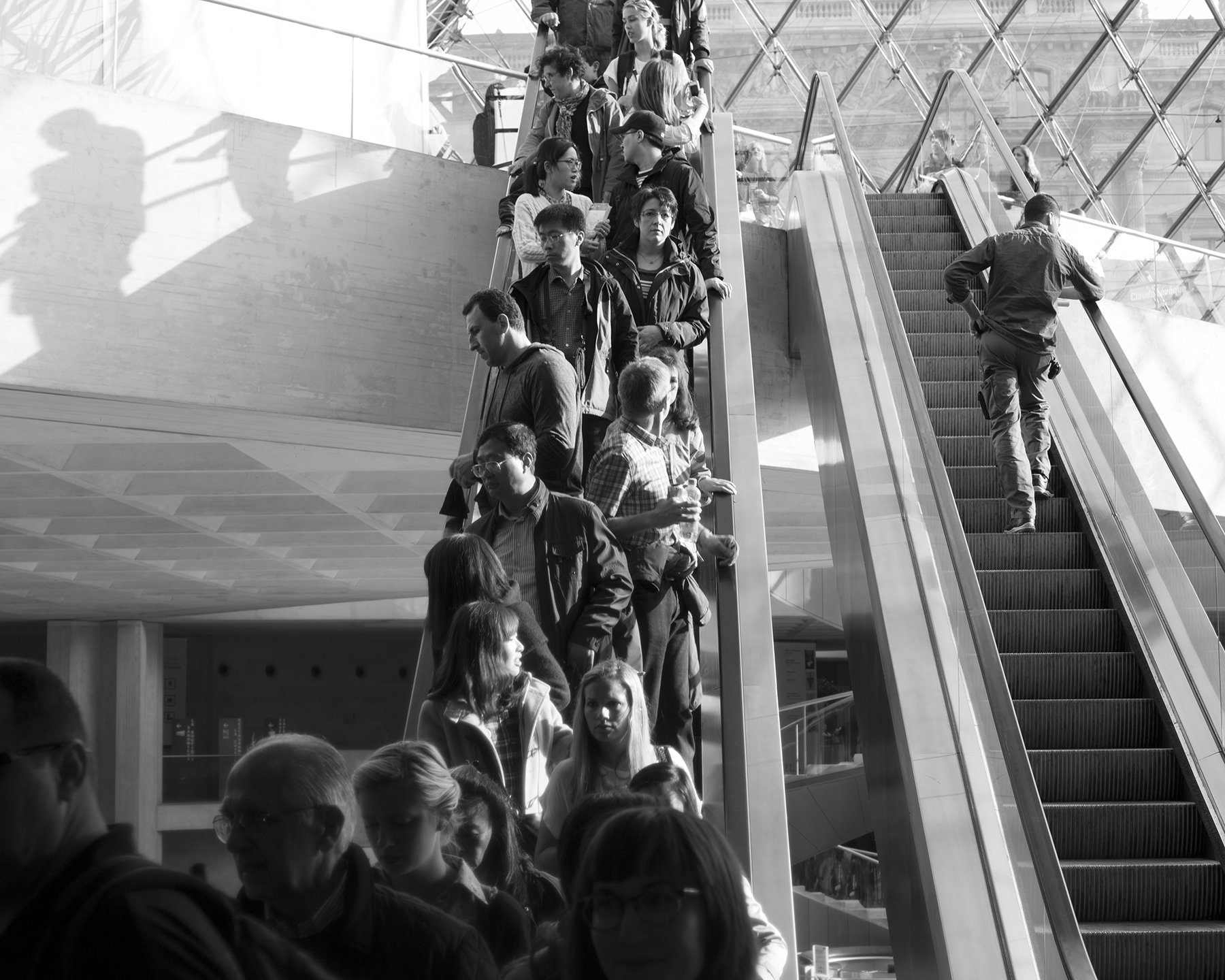 The Louvre, photo by student Parker Stewart (B.F.A., photography).
Professors like Craig Stevens and Steve Bliss have challenged students to photograph tourist destinations by giving them creative shooting assignments such as "a picture within a picture" or "a private moment in a public place."  I love the assignments entitled "Good Dog" and "Bad Tourist." Forest McMullin's students say that he keeps them so busy they have to come up with new ideas every day. Elizabeth Turk is famous for bringing out the best in her students through positive feedback and encouraging personal expression. I observed Josh Jalbert challenging his travel photography students to discard everything they identify as picturesque and build their portfolios around a unique concept. Meryl Truett is a great role model for travel students with her quirky vision and prolific art practice. Scott Dietrich has always pushed his students to see with exceptional clarity and their work often surpasses that of the professionals who have photographed these places before.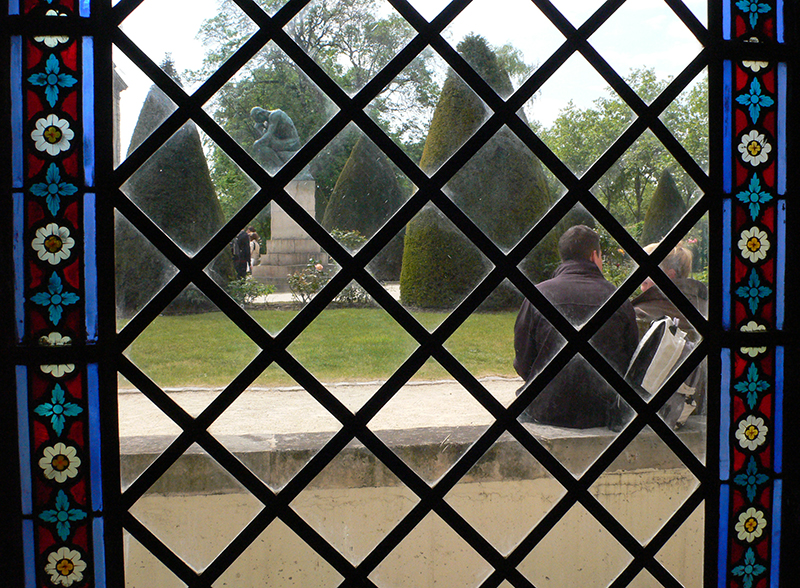 The Rodin Museum, photo by Tom Fischer.
I often suggest my students purchase a postcard when they arrive in a new place so they don't have to make that picture to prove they were there. It immediately puts them on the hunt for new ways to see a place.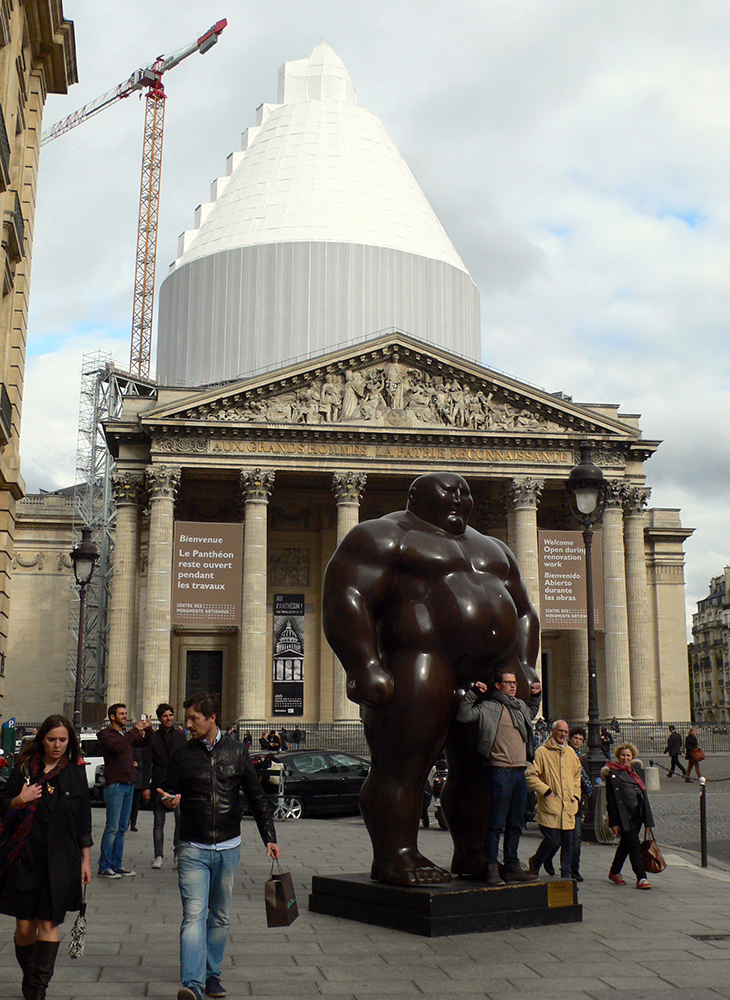 The Pantheon, photo by Tom Fischer.
Tom Fischer is a professor of photography at Savannah College of Art and Design. He is best known for his large-format black and white landscape images, shown in more than 60 exhibitions in galleries and museums in the U.S., Europe and Asia. Tom's awards and honors include: vice chair of the national board of the Society for Photographic Education; the James Borelli Fellowship and the G.B. Cantor Fellowship from Stanford University, as well as being selected as an NEA fellow. He has been nominated three times for U.S. Professor of the Year.