When artist Marshall Carbee took a real look at his own environmental footprint, he realized that the results were anything but pretty. After years of working for Los Angeles-based productions, including films like "Basquiat," "Conspiracy Theory," "Eraser" and "Men in Black" and collaborations with artists like Michael Jackson, The Rolling Stones and Bob Dylan, he realized that industries and artists alike need to reevaluate the materials used in the works they create. So in 2008, Marshall took a step forward and created the world's first bio-based sustainable soy gesso, which is not only free of toxins and petroleum, but is cheaper to make and more functional.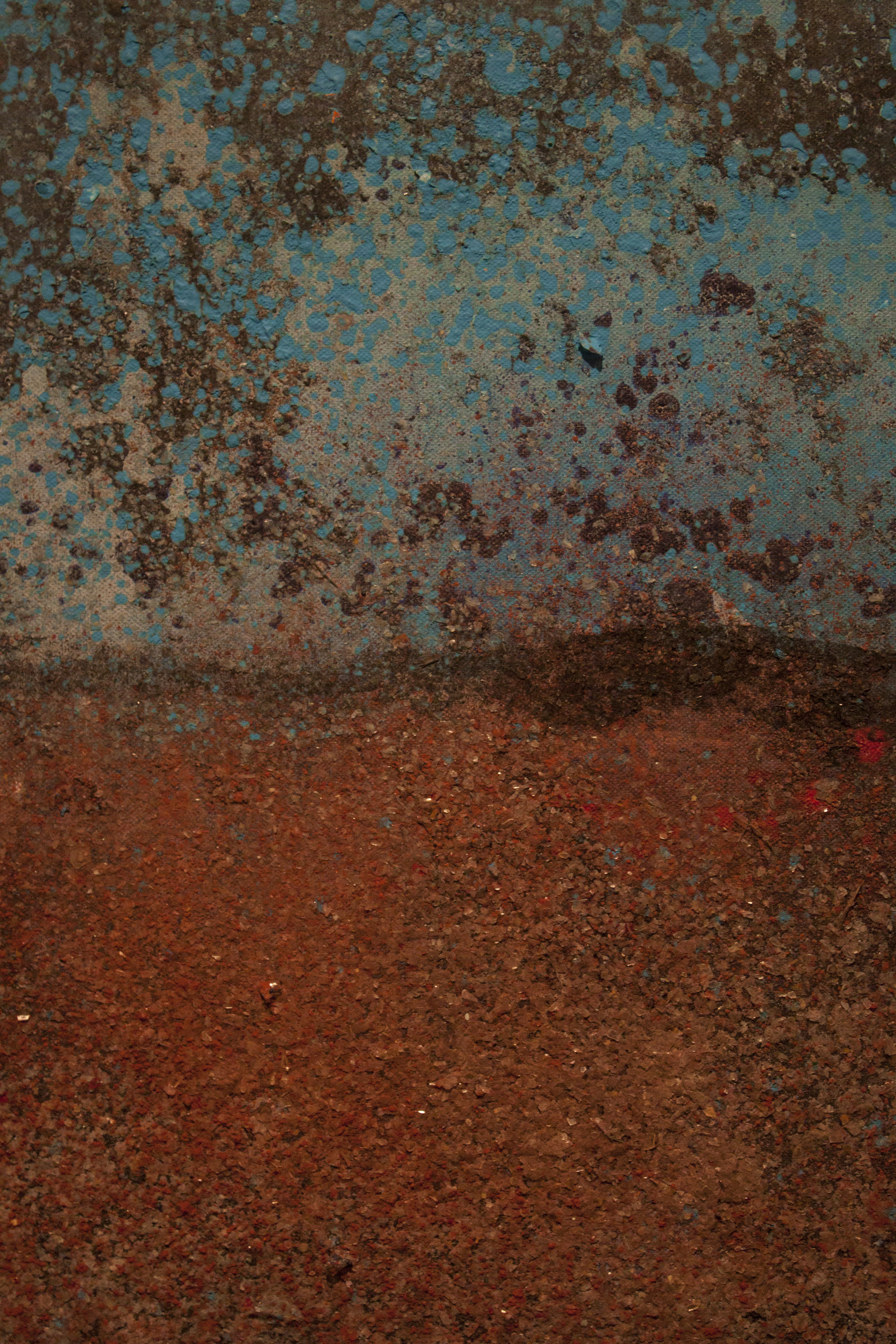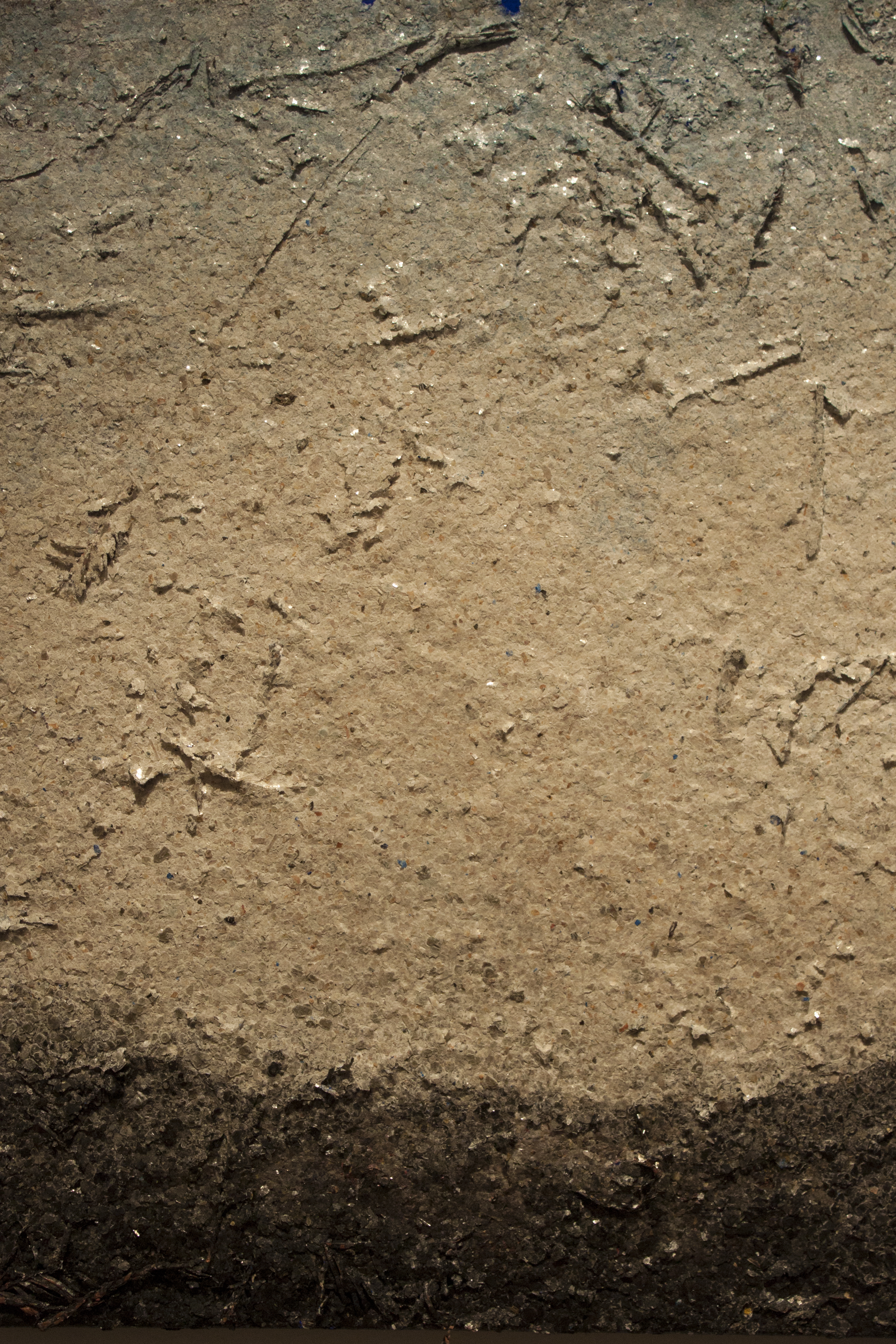 Marshall's nature-centric attitude towards art doesn't stop at the materials he uses. He often lets nature have its way with his paintings by laying out big sheets of paper in the grass, mixing his paints with rainwater and just letting them flow across the page. His canvases are often flecked with sand and pine needles, and sometimes Marshall will let his pieces fly around loose in thunderstorms. Once, he even buried a few underground for years before exhibiting them. The result is a vibrant, beautiful experience; it's art that keeps you connected to the ground and the sky.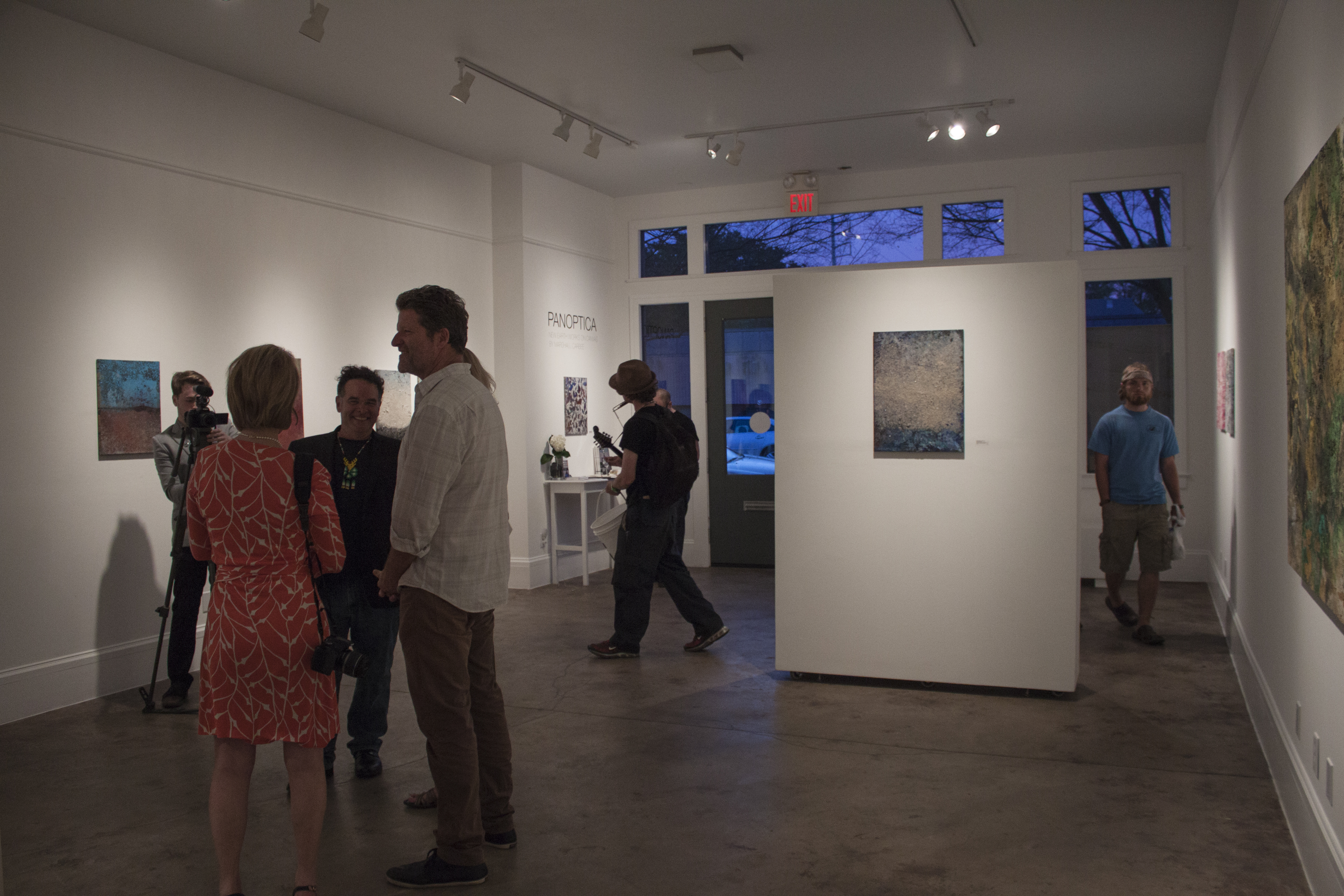 Artist Marshall Carbee discussing his work at the opening.
Non-Fiction Gallery brought Marshall to Savannah, Ga. with the launch of their MAP program, a new initiative that makes far-flung artists accessible to locals. While here, Marshall debuted his new show "Panoptica," played host to two painting workshops, and gave a lecture at the Bull Street Library.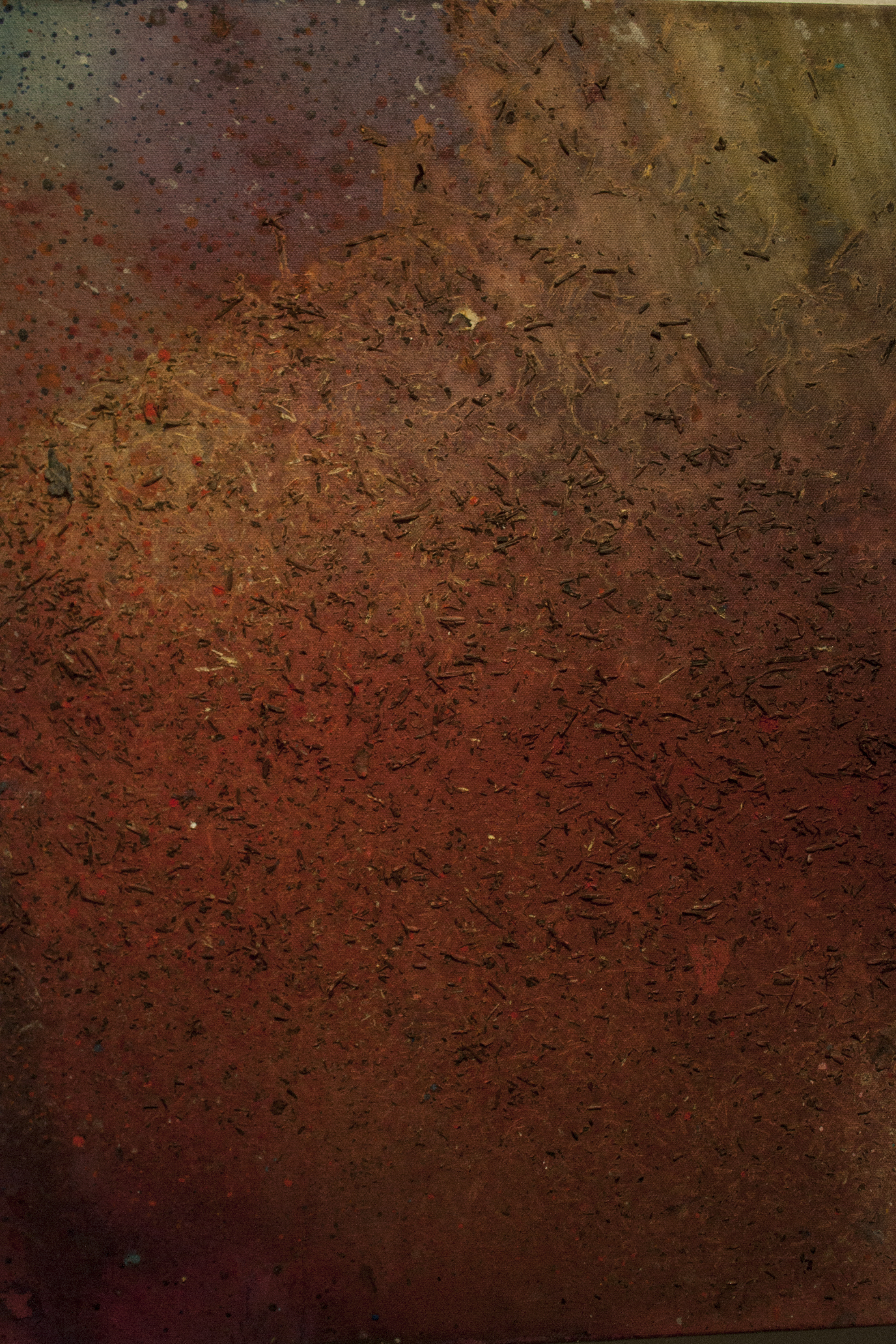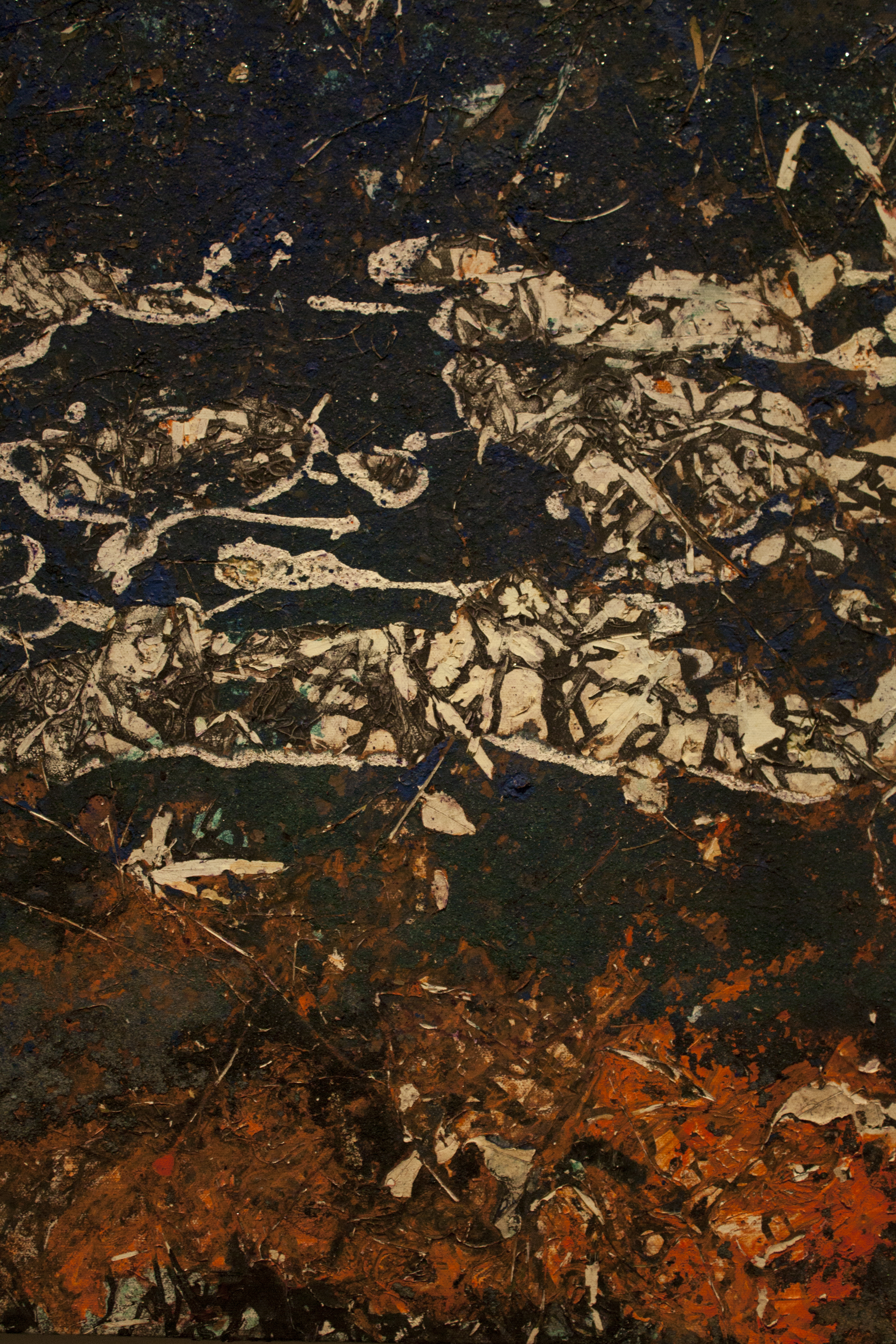 Forethinking artists like Marshall are starting to make a significant impact on the art world today, and for good reason. Art that decorates a wall but leaves the environment in sorry shape seems counterproductive. On the eve of Earth Day, it's time we all take a page out of Marshall's book and start becoming aware of the things we're using to keep every aspect of our art beautiful.