For the next post in our Studio Logic series, exploring the studios of professional artists and designers, we interviewed Marcus Kenney (M.F.A., photography, 1998). In a two-story Victorian in the heart of Savannah, Georgia, Marcus works across mediums - sculpture, paint, photography and collage - to mastermind reflections on wildlife and Americana. In addition to being among a collection of artists responsible for the aesthetic of Savannah College of Art and Design's micro-house experiment, SCADpad® North America, Marcus recently completed a residency at Lux Art Institute and is currently showing his paintings at Georgia College Museum.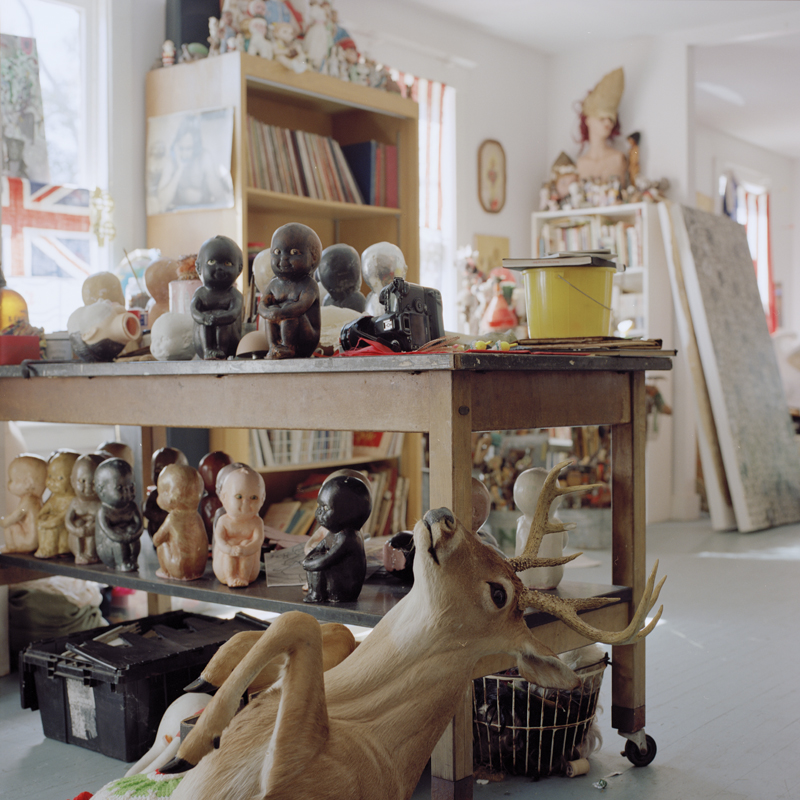 Thread: What is your ideal work environment?
Marcus Kenney: I am pretty flexible when it comes to working space. I have worked in a variety of studio of spaces, from 5000 square feet warehouses, to a 100 square feet garage. My current studio has a bit of a domestic appeal as opposed to an industrial one. I enjoy the neighborhood and interaction with the neighbors. I have a large vinyl collection and during the workday I am constantly flipping over records and listening to random recording artist.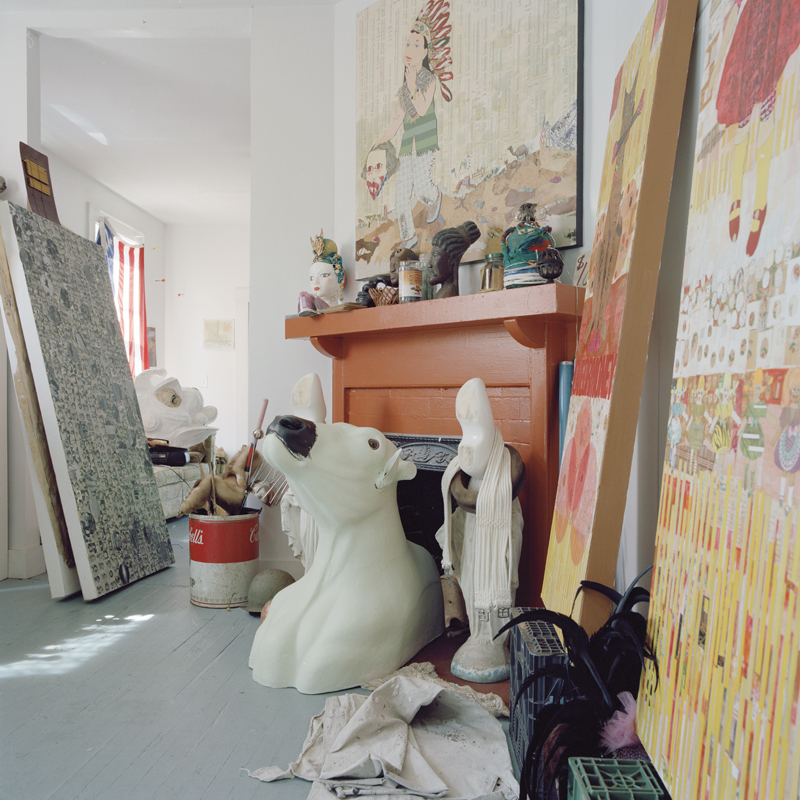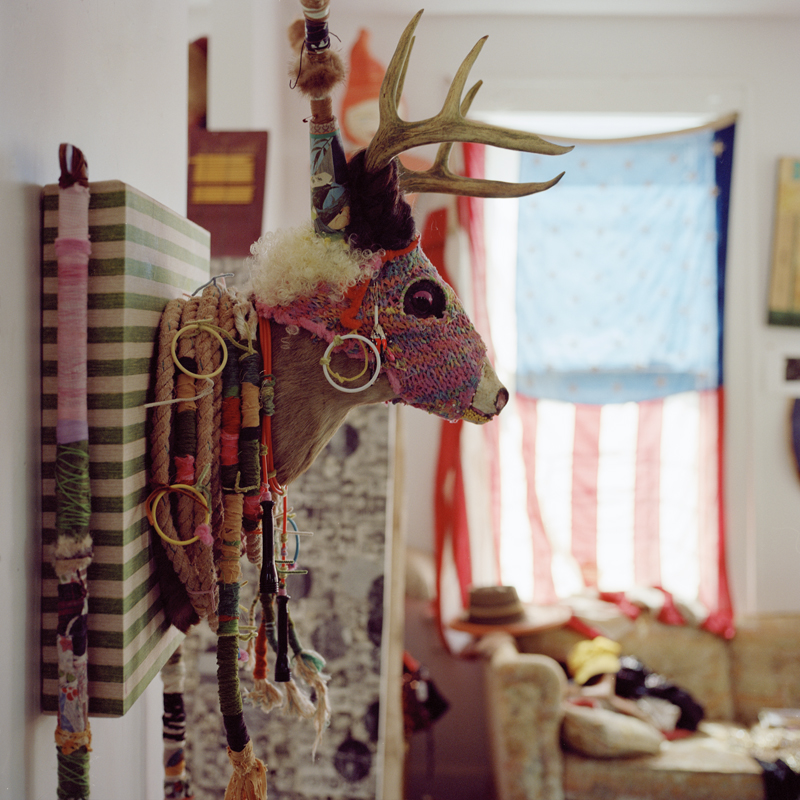 SCAD: Do you work best surrounded by objects that inspire you?
MK: Studios tend to reflect their owners and I admit that my studio is a mess and full of lots of contradicting objects. There are thousands of books, hundreds of small sculptures and boxes full of interesting objects like ladies dresses, wigs, fur coats and hats from around the world and rolls of wall paper. There are some cobwebs in the corners and surprises to be found; things I have forgotten I had and things that I haven't used in years. There are lots of reasons to create art and my art is about our culture. Historically, the way to study a culture is by the objects it produces. I find it responsible to study our ephemera and detritus and edit and shape them into valid cultural conversations.
I enjoy turning the world into my art supply store and making a game of searching for the right elements to create a work of art.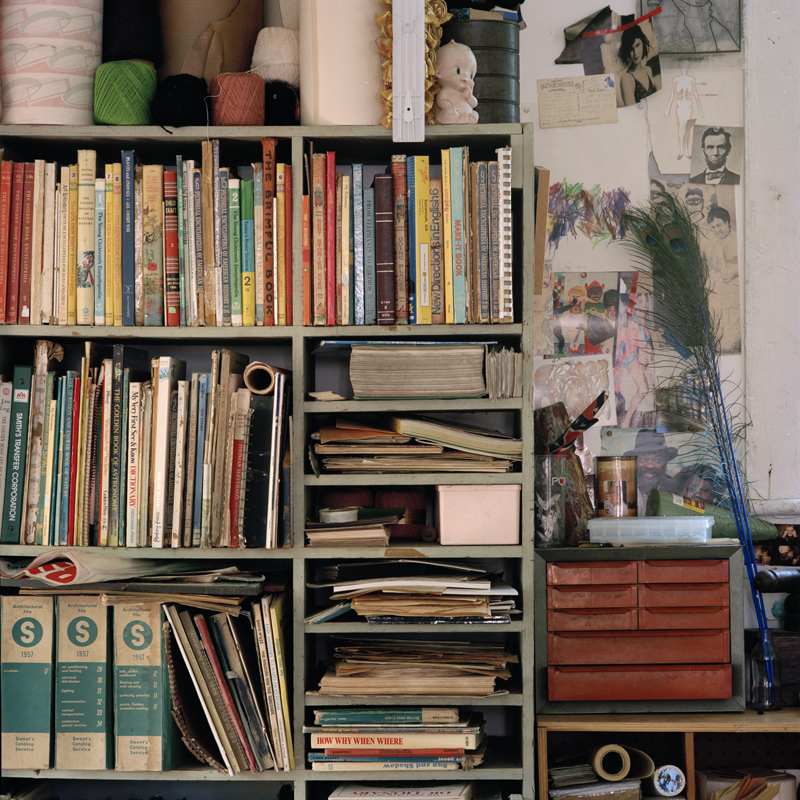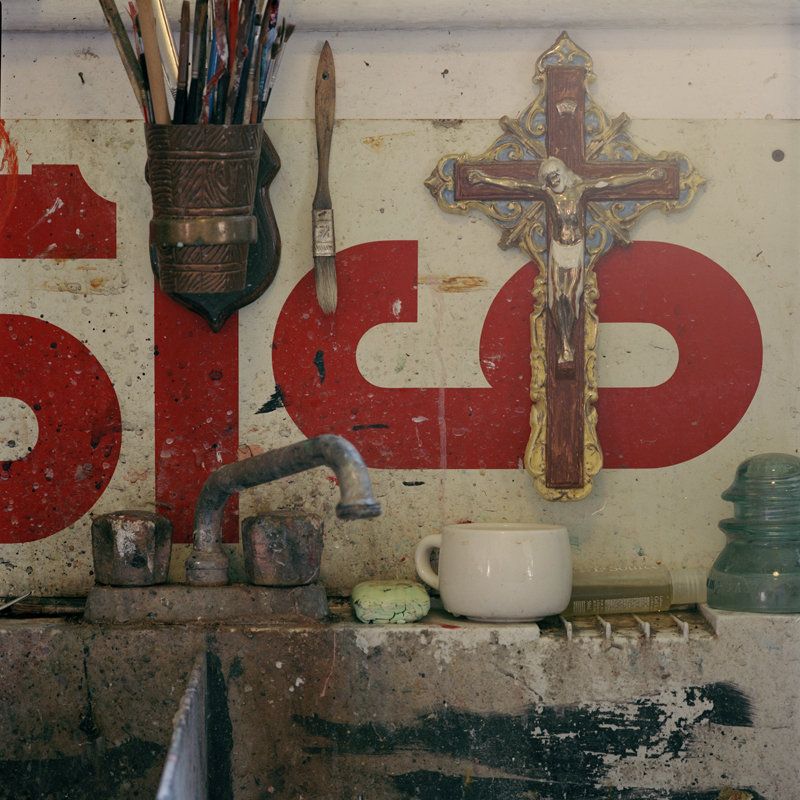 SCAD: Did your studio change when you evolved from 2D TO 3D work?
MK: I currently have four horses living in my studio! Honestly, it has not changed much. I have always created sculpture and so there are large amounts of materials lying around. I still paint occasionally, so all of my painting materials are there, as well. I like to keep lots of things on hand because I never know how the day is going to unfold and where inspiration may strike. Some days I may start a painting and other days I may work on sculpture. Often, I won't go to the studio at all, but spend the day photographing or searching for materials to work with. The pleasure of being a contemporary artist is that there are no set rules.
"My studio is a super buffet with all kinds of options to feed my creative hunger."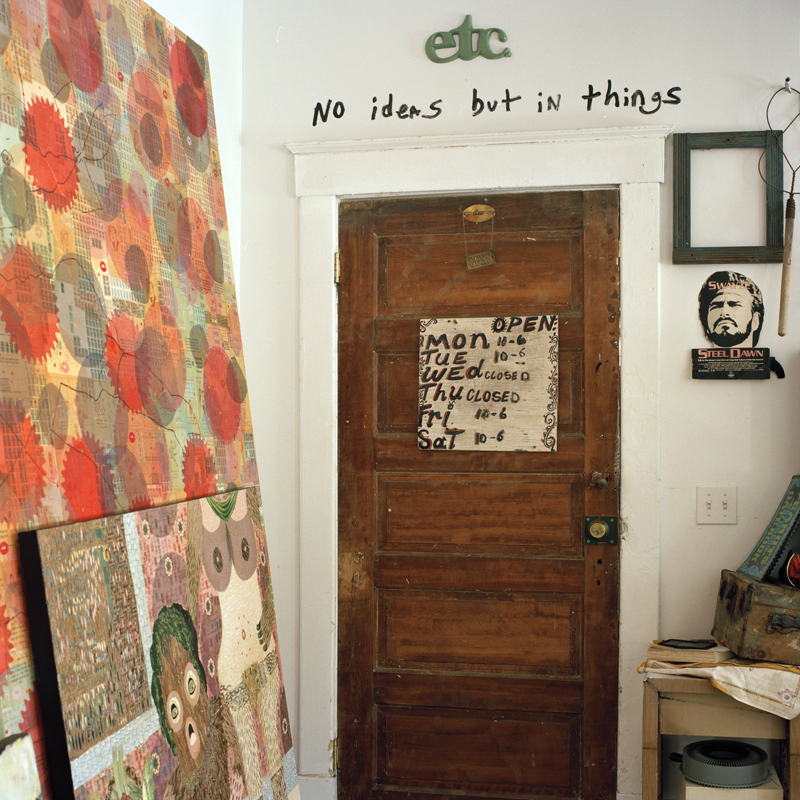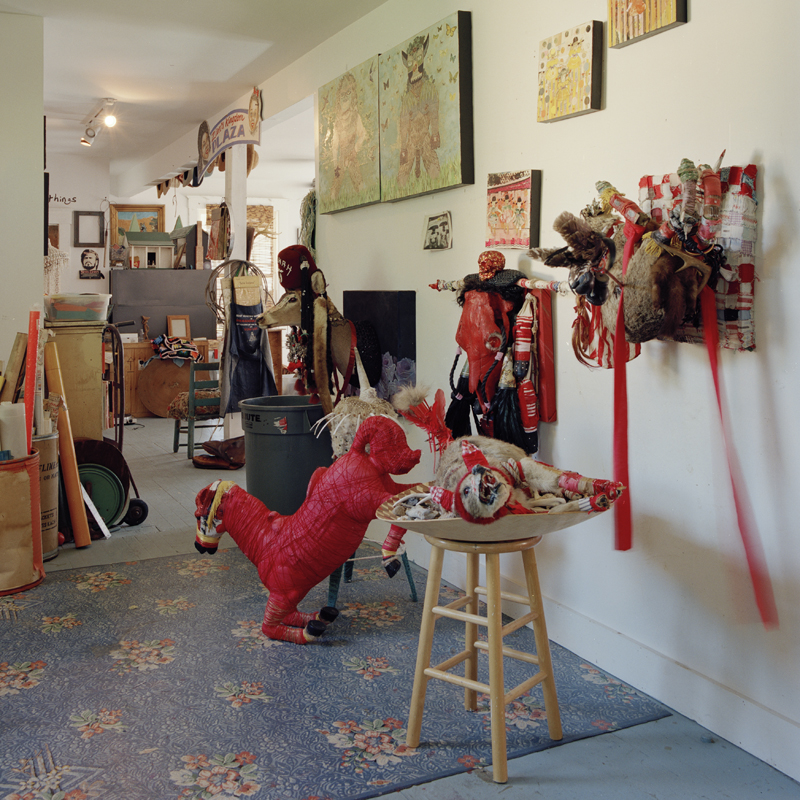 SCAD: What's one thing you can't work without?
MK: Recently it has been a thimble on my finger. I have worked with one so much the last several years that my forefinger feels a little naked without it. For many years I carried a camera with me 24 hours a day, and before that it was an X-Acto knife with a box of new blades. It changes as my work changes. 
SCAD: What's another unique aspect of your studio?
MK: I only work on the first floor. Upstairs has been reserved for other artists to work in. I have had some really special and unique artists work upstairs. Monica Cook (B.F.A., painting, 1996), Scott Griffin, Lorie Corbus (B.F.A., fibers, 2002), Paige Russell, Cedric Smith, Jameid Ferrin, Tobia Makover (M.F.A., photography, 2001) and others have all created inspired work upstairs.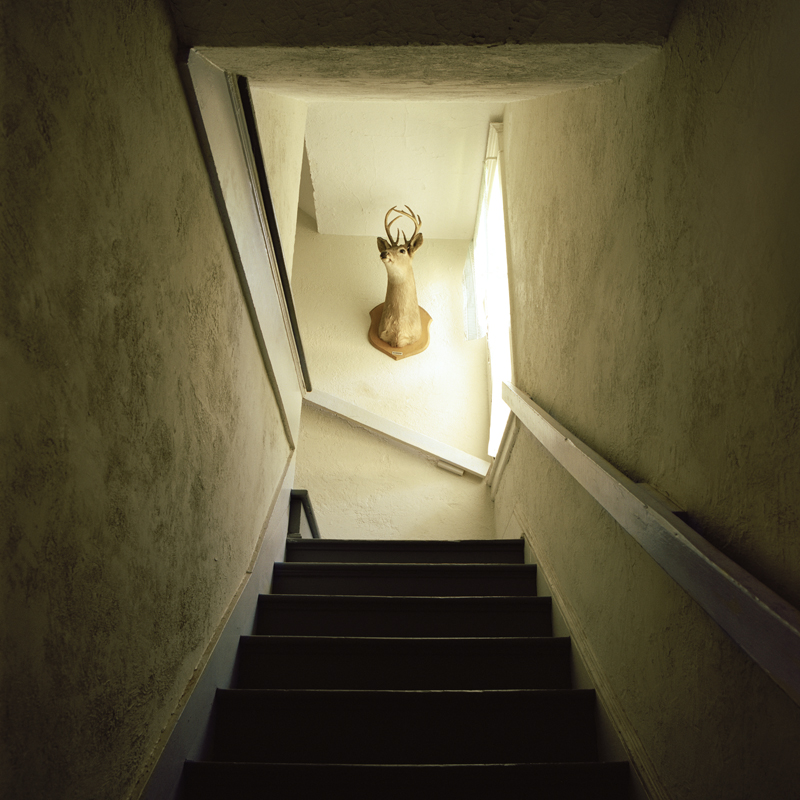 Here's to creating inspired work and the places where we make it.