Updated June 4: Congratulations to director Olivia Riley Day and her crew from Savannah College of Art and Design for winning the Sprite Films Fan Favorite Award for the short film "See Your Dreams." America voted on "See Your Dreams" and five other student films that were finalists in the 2014 Sprite Films competition at sprite.com/films this spring. In return for racking up the most votes by the public, Olivia and the film's co-producer Akmyrat Tuyliyev will receive a trip to the American Film Institute's (AFI) film festival in November and a $5,000 donation to SCAD's film department.
Posted on April 3: Breaking into film requires more than talent. It requires access and visibility. Olivia Riley Day (B.F.A., film and television, senior) from Savannah College of Art and Design found a direct line to both. She's one of six finalists participating in the Sprite Films program for student filmmakers and vying for a chance to win a contract to produce a Sprite branded project.
With her short film "See Your Dreams" up for the world to vote on now through May 15 at sprite.com/films, we delved into what makes director Olivia tick. She and Akmyrat Tuyliyev (B.F.A., film and television, senior), one of the film's producers, just returned from CinemaCon in Las Vegas, Nev., where "See Your Dreams" was screened for industry leaders.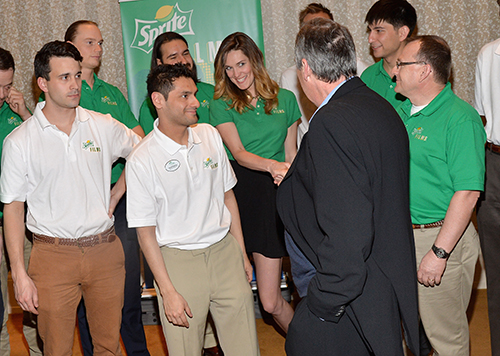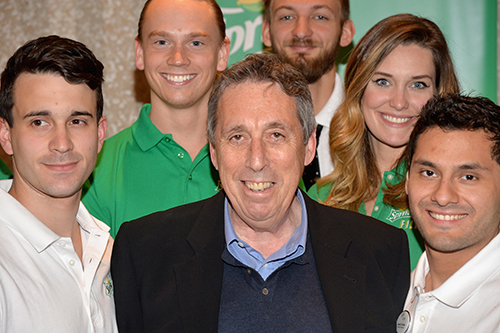 Olivia and Akmyrat, with the 2014 Sprite Films finalists, meet producer-director Ivan Reitman whose film "Draft Day" will be released on April 11. Photo credit: Michael Buckner/Getty Images.
Thread: Name one "pinch me" moment from CinemaCon?
O: The most unforgettable moment of CinemaCon, and probably my life, was at the awards ceremony. The announcer called my name and I stood while big-name stars actually clapped for me. It was kind of insane, and I still can't believe it happened.
T: What inspired the concept for "See Your Dreams"?
O: Everyone in life has had to overcome challenges, and some people face challenges that they believe are too great to overcome. This story is about believing in yourself and always staying true to your dreams, and if you don't give up, your dreams will one day become a reality.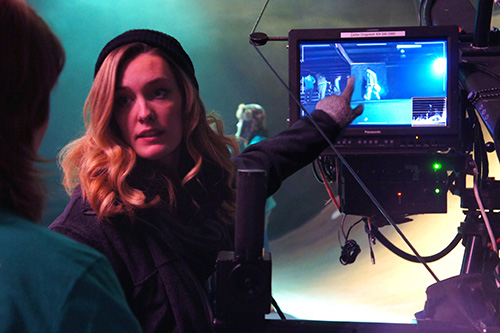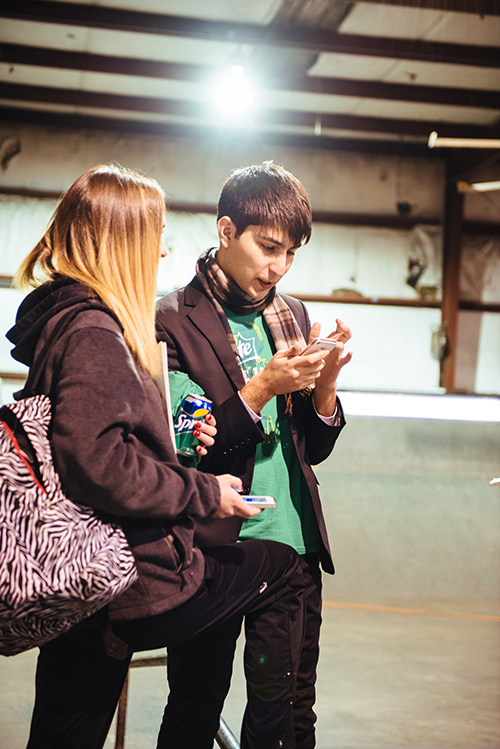 Olivia and Akmyrat at work on the McDonough, Ga. set of "See Your Dreams."
T: How did you develop your passion for film?
O: I always loved the escape that going to the movies gave me, however I did not realize my passion for film until I went to three and a half years of business school and knew that I needed to express my creative side to be happy. I am a natural born leader/director so it was only fitting to control the creative side of the one thing in life that I love more than anything, the movies.
T: What are some trends, techniques or technologies that you're watching?
O: I don't worry about the latest trends or technology past what is going to get my story across the best. If a new technology comes out that strikes my interest and benefits my story I will utilize it, but as of right now I stick to digital. One day I would love to work with the robots Bot & Dolly, they are a very expensive and unique technology that only extremely successful filmmakers get the opportunity to work with.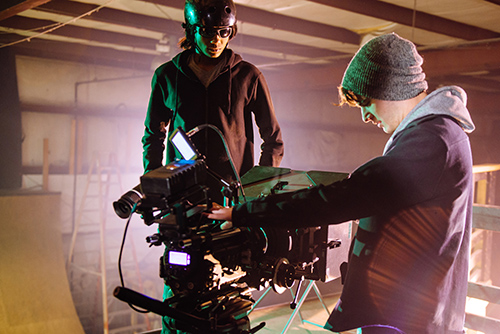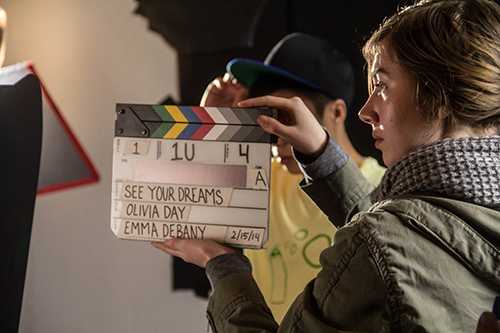 T: What's your advice to aspiring student filmmakers?
O: I recommend looking out for opportunities like Sprite Films. The program has allowed me to compete at a higher level, thus gain recognition at a higher level, and has helped me get one step closer to seeing my dreams become a reality. If you are in film school, I recommend that you attend all the film festivals you can because that's where you can meet industry professionals and establish connections that could lead to greater opportunities once out of college.
T: How has the Savannah Film Festival molded you as a filmmaker?
O: The Savannah Film Festival has allowed me to establish connections with industry professionals I otherwise would not have been able to meet and given me wonderful insight from famous directors that I will carry with me forever.
T: Anything else that you want Thread to know?
O: Never stop 'seeing your dreams,' and if you don't know what they are, do not stop searching until you find them.