Savannah College of Art and Design is no stranger to the movie industry. Every year, filmmakers flock to the historic Trustees Theater for the annual Savannah Film Festival (Oct. 26-Nov. 2). In the case of "SpongeBob SquarePants 2," though, SCAD's not showing the movie, it's in it.
Paramount location manager Laura Bryant approached SCAD in August about shooting the sequel to 2004's "The SpongeBob SquarePants Movie" at Jen Library and Trustees, a landmark situated on Broughton Street in downtown Savannah.
Once SCAD gave the green light, the studio's art department transformed Jen and Trustees into staples of the fictional beach town of Salty Shoals, where SpongeBob – the eternally optimistic animated sea sponge - will make his debut on land through a mix of animation and live action. For shooting, which will continue for several weeks, the marquee at Trustees advertises the Salty Shoals Ocean Reef Festival and Jen serves as the Salty Shoals Museum.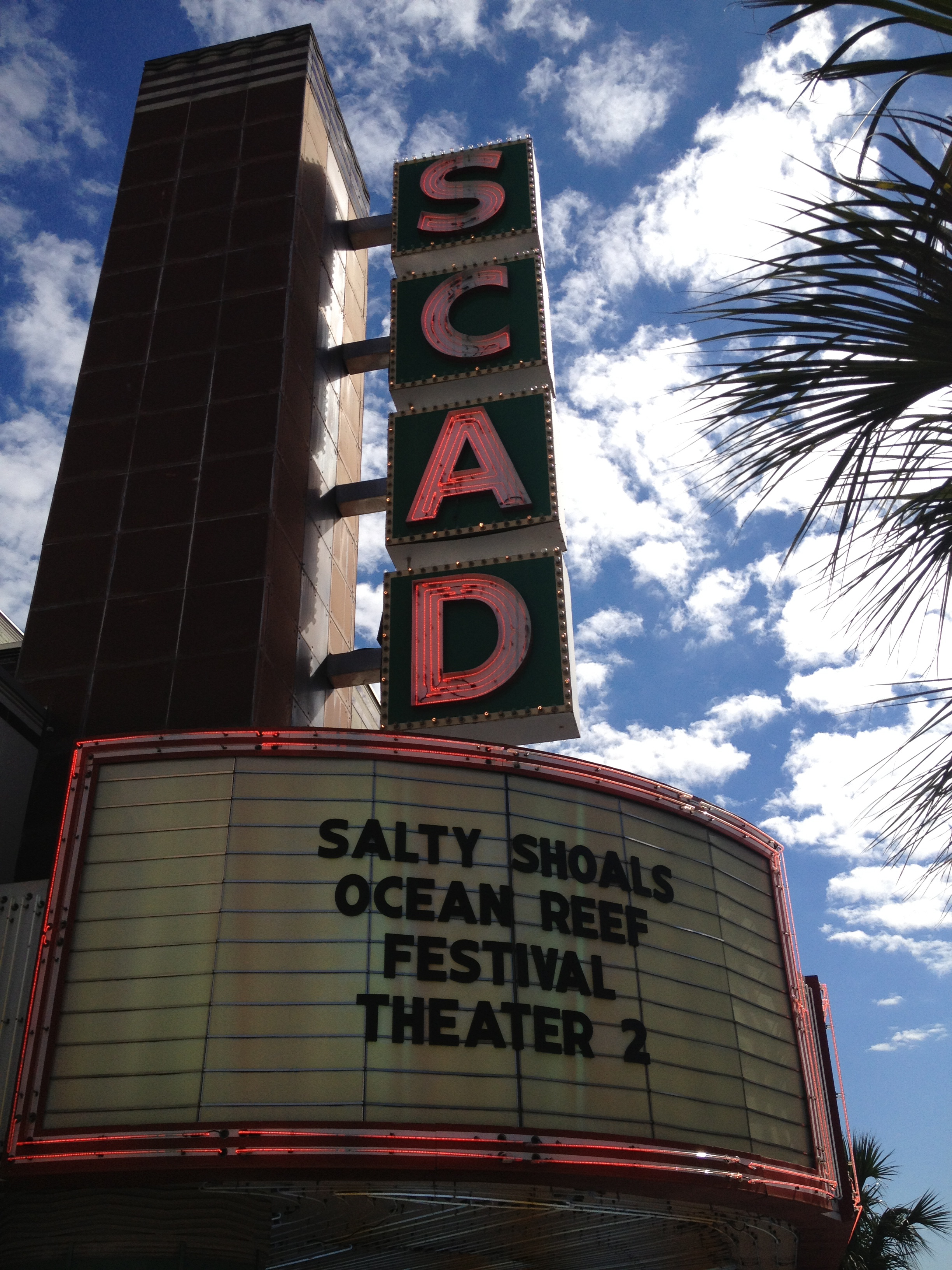 Jen is still open to students during filming and offers a front row seat to the action: SpongeBob and friends using their powers to battle a menacing pirate, played by actor Antonio Banderas.
The enduring "SCAD" letters atop Trustees remain untouched. So look for a cameo when the movie premieres in February 2015.
In the meantime, rumor has it that SpongeBob is looking for a new pineapple to rent in the historic district.