An Ostrich. Doritos. The chance to be seen by one of the largest television audiences in history. Not getting the connection? Keep reading.
"Breakroom Ostrich," by a team from Atlanta-based FUGO Studios, including cinematographer Richard Webb (B.F.A., Film and Television, 2005) and Brandon Morris (B.F.A., Motion Media, 2010) is one of five finalist commercials, out of thousands submitted, in the Doritos Crash the Super Bowl ad contest.
What made this spot by Savannah College Art and Design alumni break through for a real shot at the $1 million prize?
An ostrich named "Clyde" had a little something to do with it. Though Clyde wasn't invited, Brandon and Richard will attend Super Bowl XLVIII with the other Doritos finalists and watch on the edge of their private suite seats to see whether "Breakroom Ostrich" will be one of two finalist ads to air during the big game. I caught up with them before they depart for New Jersey.
Thread: What led you to enter the Doritos Crash the Super Bowl contest?
Richard and Brandon: We've always been interested in advertising. The main reason for entering the contest, besides the awesome prizes, is to truly learn what makes a commercial successful. There is a true art to getting your message across in 30 seconds, and the Doritos Crash the Super Bowl contest allows us to sharpen our skills every year.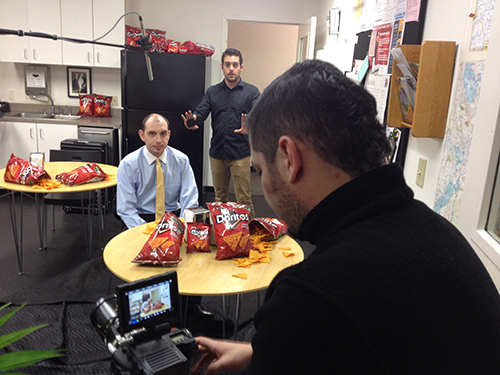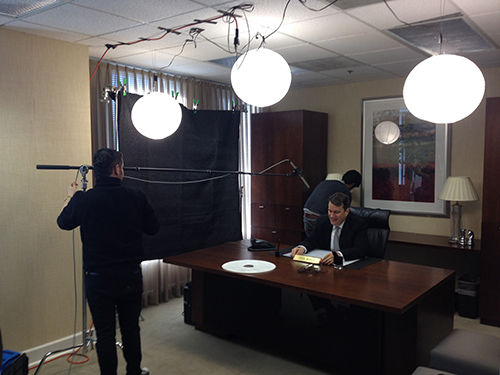 T: How did you come up with the concept "Breakroom Ostrich"?
R & B: The spot was written by director Eric Haviv and VFX supervisor Bryan Westberry. The concept was born out of Eric's longtime fascination with ostriches and a solid brainstorming session over a beer or two. Another factor that drove the idea was the success of previous Crash the Super Bowl entries. There is no formula to winning this contest, but it helps to pay attention to what works and what doesn't. There were a few different versions of the script floating around in pre-production. One idea was based on the hilarious way ostriches eat, but we figured we probably wouldn't get the shots we needed from the birds. We really went into production with the notion that the ostriches themselves would dictate where we could go with the final spot.
T: Where in the world did you find Clyde?
R & B: Clyde was found by a cold call to Bird Brain Ostrich Ranch in Sherills Ford, N.C. The owners were so accommodating, which was a huge help. Believe it or not, there aren't too many ostrich farms near Atlanta, so when we found one that was eager to help a few young filmmakers, it was very exciting.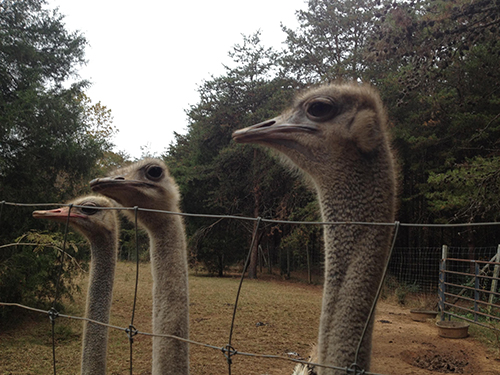 T: What challenges did Clyde pose on set? Any problems that made you think you couldn't pull it off?
R & B: The main challenge in filming Clyde is that he is a big, mean, flightless bird. Ostriches are virtually un-trainable. In fact, as the shoot day wore on, it seemed like they just wanted to do the opposite of what you needed them to do. Our initial plan was to get the ostriches in front of a green screen, which would make visual effects much easier. As it turned out, Clyde was terrified of the green screen. These birds knew something was up immediately, and it made the shoot day a real gamble. Once we realized we were in a plan B situation, we knew that it would be up to the magic of visual effects to make this spot happen. We brought the footage back and did a couple of tests, which came out great. This was a wonderful boost for morale, and we decided to move forward with the office portion of the shoot.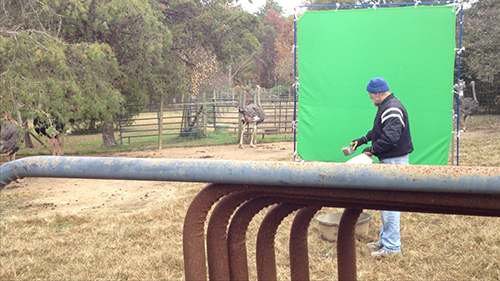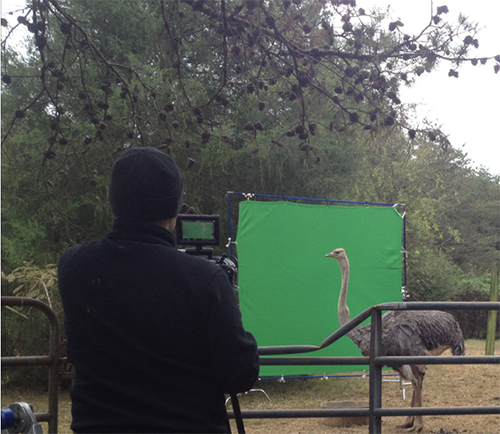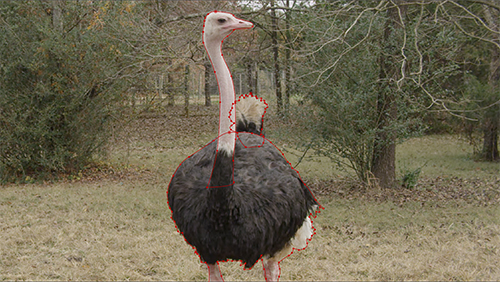 T: When did you know that you had a winner, or at least a finalist, on your hands?
R & B: Honestly, we never had that feeling until we were notified. We are always our own worst critics and once you watch something 100 times during post-production, you start to wonder if it's funny or not. Luckily, we started to get a great response from the people we showed it to, and we knew that, win or lose, we had something we were proud of.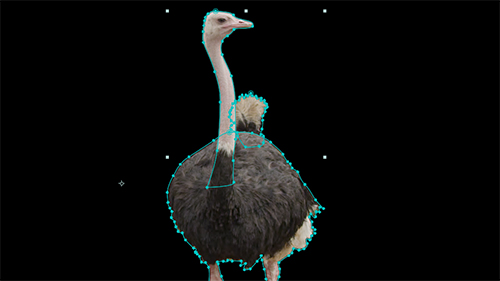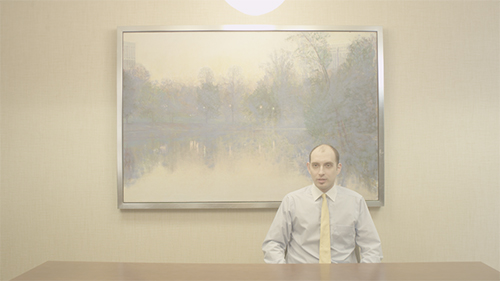 T: Did you get any advice or learn anything from other SCAD alumni who have entered the Doritos contest before?
R & B: We always enjoyed the entries from the Dandy Dwarves, who are SCAD alumni.
T: What would you do with the $1 million prize?
R & B: Besides buy an ostrich farm of our own? You know, the four of us have been working hard and honing our craft for years now, and we want to make a feature film soon. I think $1 million would make our dreams come true.