When I see a garden, my typical reaction is to look and not to touch. It's probably a side effect of my urban upbringing. All vestiges of my family's agrarian roots were clipped when my parents planted us firmly the Seattle suburbs.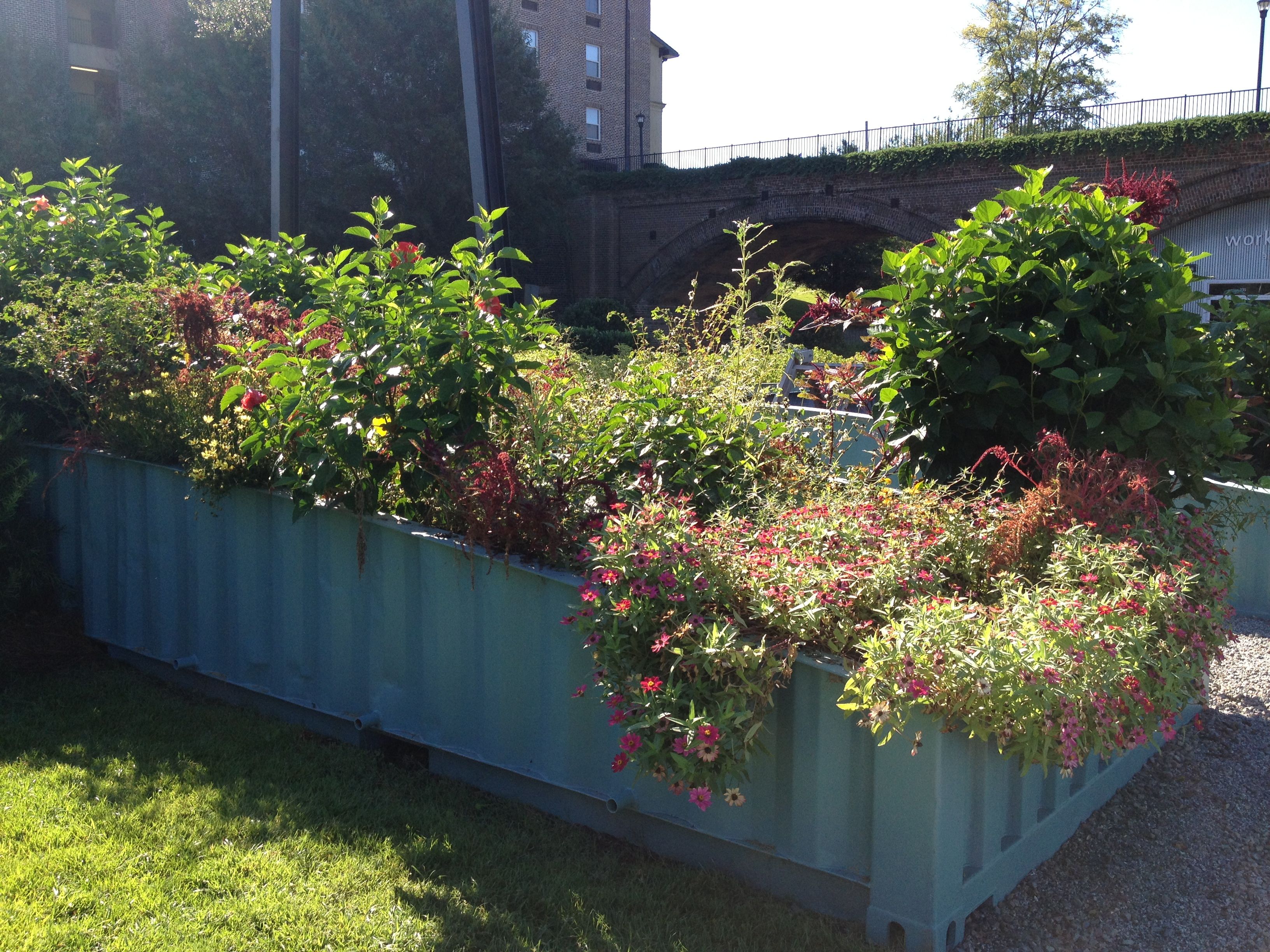 But wandering through SCAD's community garden between Turner House and the Hive, I become jealous of the students who are digging in the dirt and picking herbs to garnish their late night snacks. Something about the smell of soil baking in the autumn sun makes me want to toss aside my purse and heels and jump into the containers salvaged from the Port of Savannah.
Today's task is to harvest sweet potatoes and clear the vines to make room for new plantings. To start, Ben Baxter, former manager of Savannah's Forsyth Farmer's Market, leads volunteers on a tour.
Inspired by Ben's lesson on okra and invitation to taste, I stick some in my purse to fry up later according to grandma's recipe. I might come back for a pinch of mint.
Sage, stevia, broccoli, beets, chard, radishes, turnips, kale, peas and carrots flourish, as do coneflowers, cosmos, hyacinth bean and buckwheat. Before making their debut here, many of the seeds were nurtured into starter plants in the greenhouses of Bethesda Academy Farm and Gardens.
In a separate container, amaranth, coreopsis, day lilies, hibiscus and zinnias await the crafty hands of fibers students who will use them to experiment with natural dyes.
Back at the vines, some potatoes aren't usable, but the big ones go into a bucket destined for a delicious dish to be concocted by Bon Appétit chefs. The garden's bounty frequently goes straight to student plates.
Being here is much more gratifying than throwing my organic produce into a plastic bag at the store.
Thank you, Ben. I think I will take some basil, too.