There's something about the weather this time of year. When it starts to get a little cooler I get excited about movies. The nip in the air indicates the arrival of the Savannah Film Festival! 
This is my favorite week of the academic year. Students, faculty, staff, locals, out of town guests, industry professionals, and celebrities all convene to celebrate what we love most about cinema. I've been to a lot of festivals, from Sundance, to SXSW, to Cannes, and I've never experienced a festival atmosphere quite as special as the one here. We're all here for the same reason, to celebrate the movies and explore how to make better ones.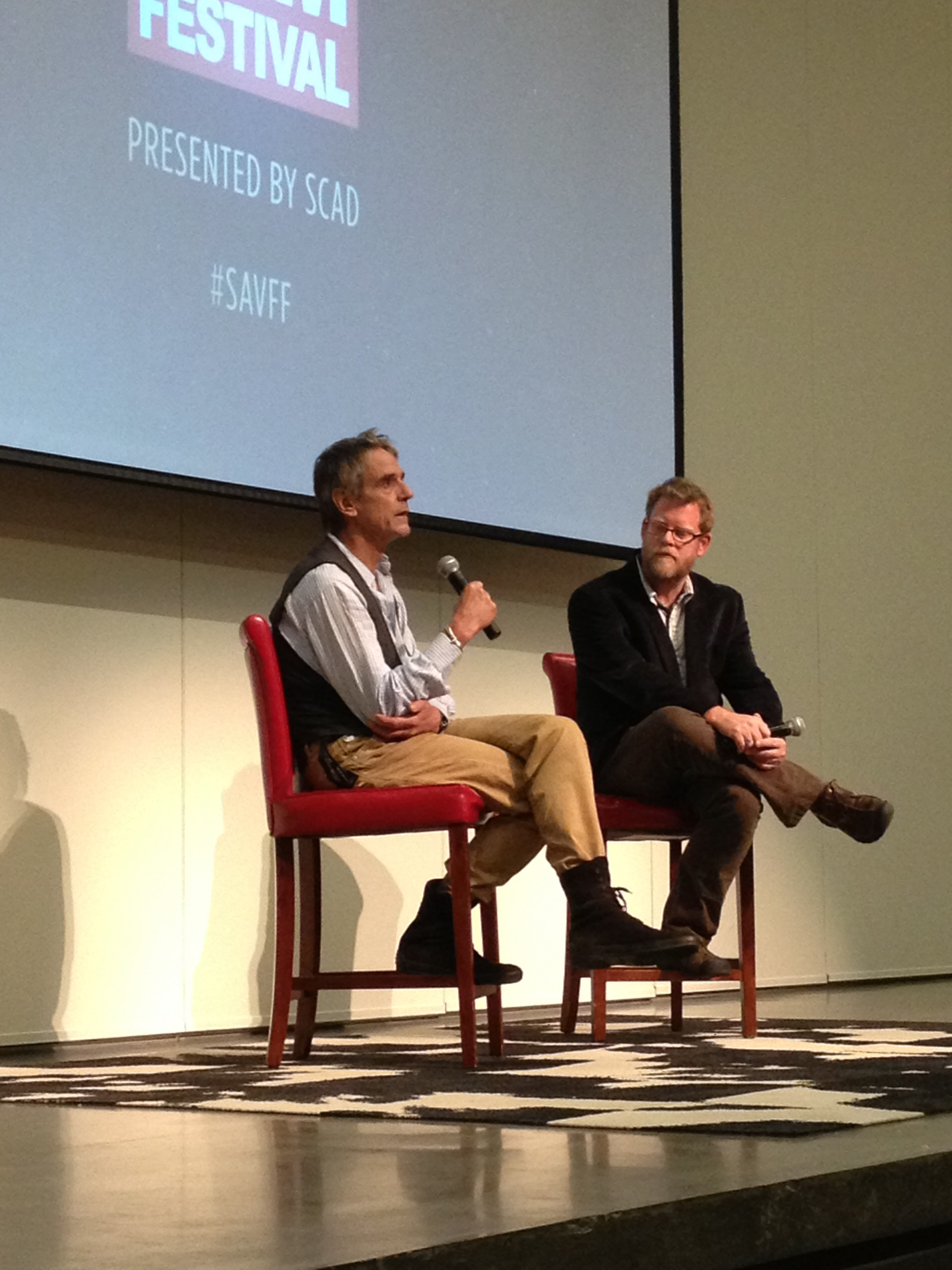 Academy-Award winning actor Jeremy Irons, left, with Savannah College of Art and Design professor Michael Chaney during a Q-and-A at the 2013 Savannah Film Festival.
This was evident on Saturday morning when things kicked off with a master class with Alexander Payne. Assuaging concerns about staying on schedule, the Oscar-winning director insisted on taking more questions from students. "This is why I'm here!" he told us. This is why we're all here. 
This week promises much to be explored. Great films, great discussions, and great workshops and panels. I've already identified one of my favorite moments from this year's festival: seeing Alexander Payne's Nebraska on opening night. I've followed Alexander's career since his first film, Citizen Ruth, and have reveled in every one of his directorial efforts including Election, About Schmidt, Sideways, and The Descendants. 
There are a ton of opportunities this week for film lovers. I'm particularly interested in the not-so-documentary documentary Seduced and Abandoned by James Toback and Alec Baldwin, screening tonight at Trustees Theater. Toback and Baldwin were here at the festival a couple of years ago presenting a riff on Kubrick's Barry Lyndon. I'm excited to see how their Vaudeville-esque relationship translates to the screen as they tromp around Cannes trying to talk A-listers into being a part of their political-erotic re-make of Last Tango in Paris (Last Tango in Tikrit?). I'm pretty sure the Q-and-A after the screening will be full of treasures about their experience. There's so much more to come!
Michael Chaney will host coffee talks with filmmakers and industry professionals in the lobby of the Marshall House at 8:15 a.m. each day this week.