Just in time for Historic Preservation Month is Savannah College of Art and Design alumna and adjunct professor Meryl Truett's (M.F.A., photography, 2003) series,"Relics, Ruins, and Artifacts."
Originally on display during the April Art March in the newly renovated Savannah Law School, this series focuses on the "ever changing yet enduring landscape" of the South, showing vernacular from Georgia, the South Carolina Low country, and Southern France. Meryl aptly describes the South as a "region in transition," and her work is an inside look on how it feels to see your place of birth change, and in some places, decay, before your very eyes.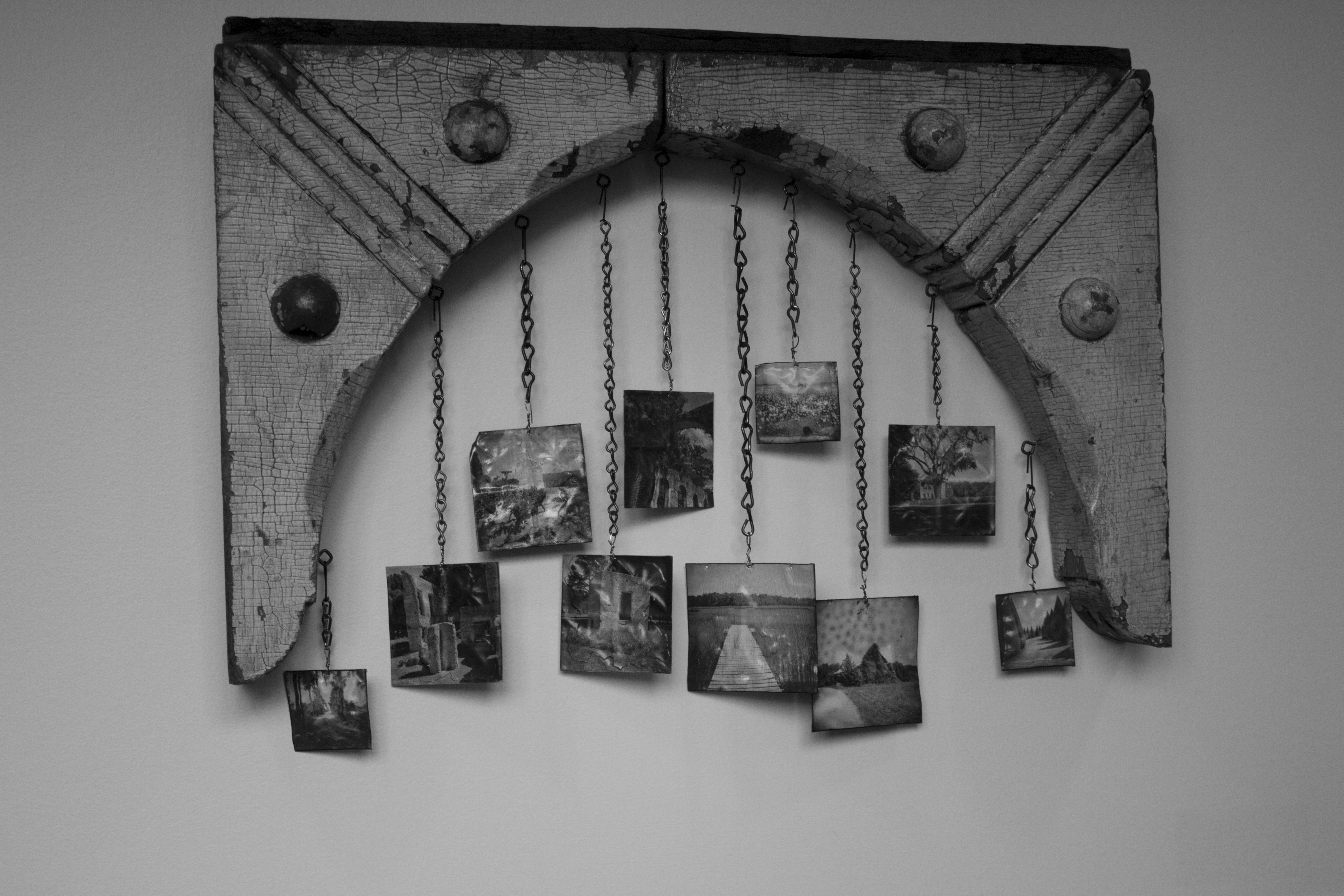 "Ruined", photographic transfers.
Her images of low country landscapes, decaying buildings and quirky southern vernacular are first captured on a medium format camera, printed onto handmade transfer film, then affixed to the surfaces of antique tin ceiling tiles rescued from historic homes and buildings. The pieces are then toned and distressed to give the surface an appearance of wear, developing an artistic patina to give the work an aged, authentic quality.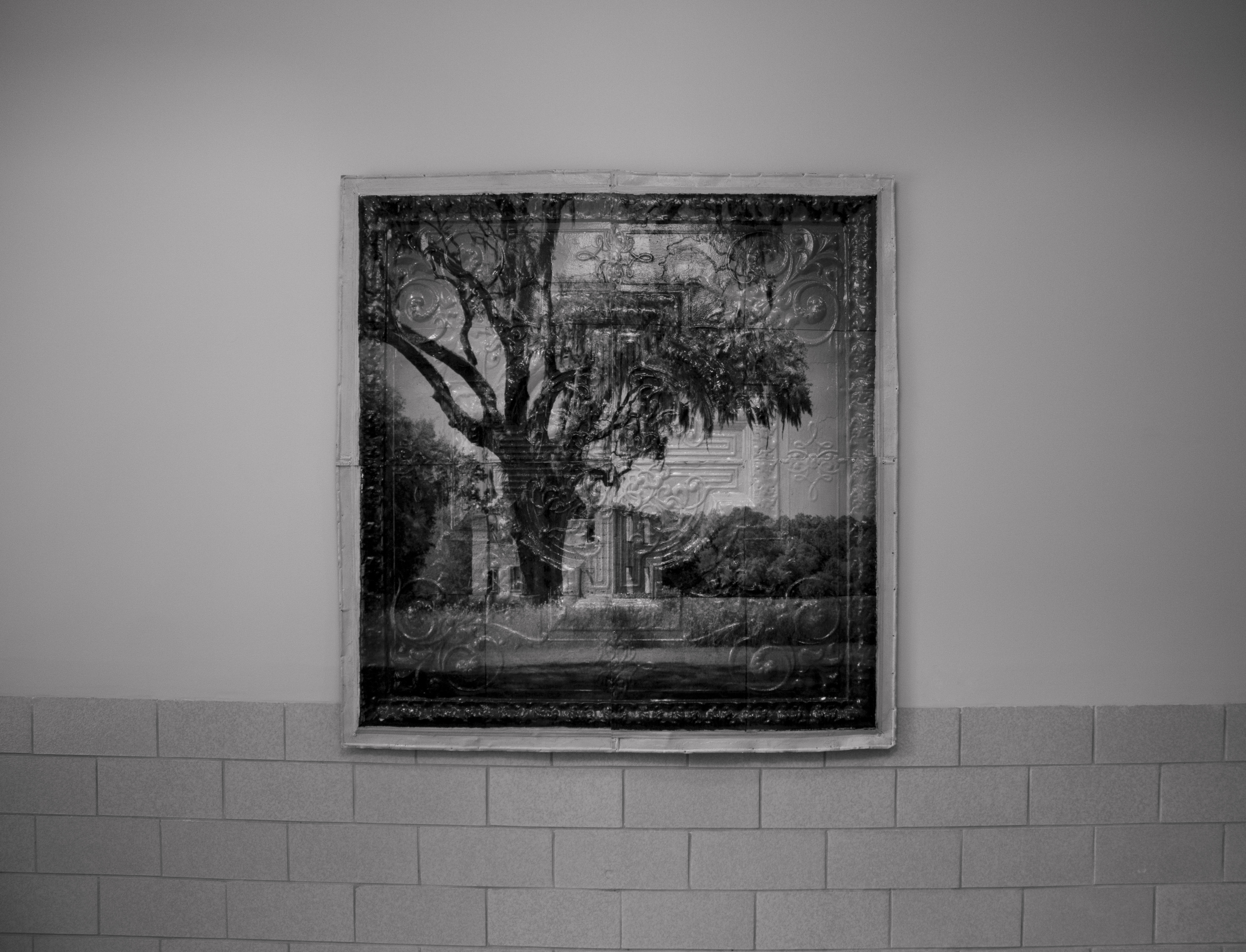 "Tree with Ruin", photographic transfer.
Her work is appropriate for this month because it's a spectacular example of how to treat and protect history. It's more than just preserving old buildings; it's about preserving memory. Though Meryl's work is often described as "Southern Gothic," and this remains true with the "gritty, elegiac" feel of her subject matter and process, Truett relays that the tension between the past and the present is really what charges the imagery, and it urges us to safeguard the beautiful things we would never want to lose.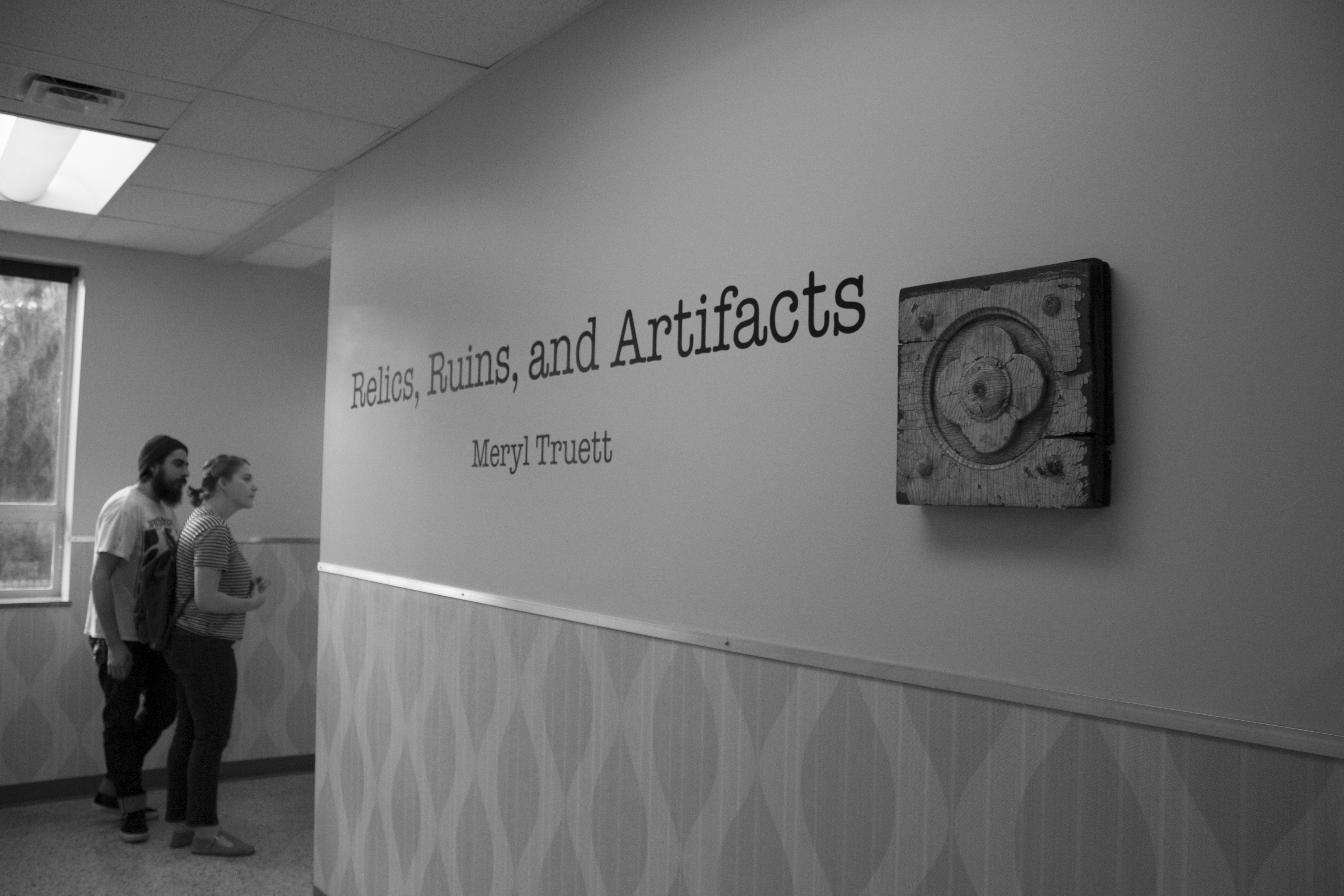 Opening reception for "Relics, Ruins, and Artifacts" at Savannah Law School.