Suffice it to say that counter and storage space will be scant in Savannah College of Art and Design's SCADpad® micro-house, measuring 8 feet wide by 16 feet long. So where will the inhabitants put all their, well, stuff? This is the challenge that industrial design students working on SCADpad received.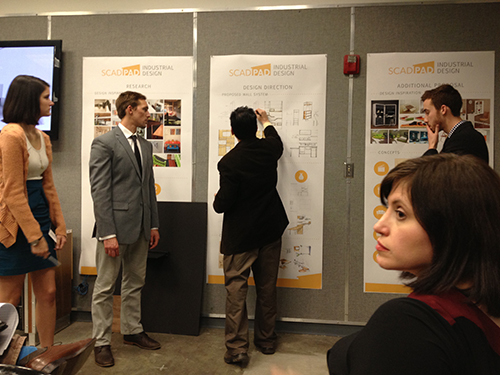 School of Design dean Victor Ermoli gives feedback on students' early concepts.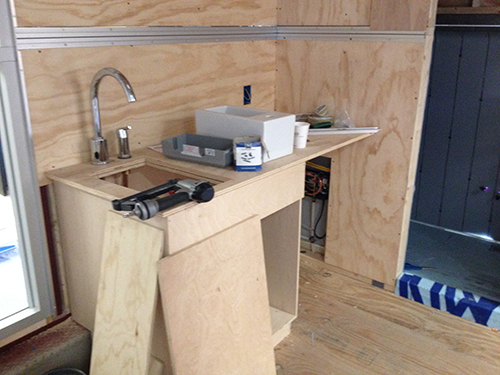 The metalic rail above the sink in SCADpad's kitchen is the backbone for wall panels that will provide storage and organization.
The SCADpad brief for industrial design required the team to create a modular wall system to organize residents' what nots. On top of that challenge was the call for something sustainable and customizable, according to the residents' unique lifestyles. Oh, and one more thing: the wall system had to be a host for art, not an eyesore of metal and plywood that you'd find in an average garage.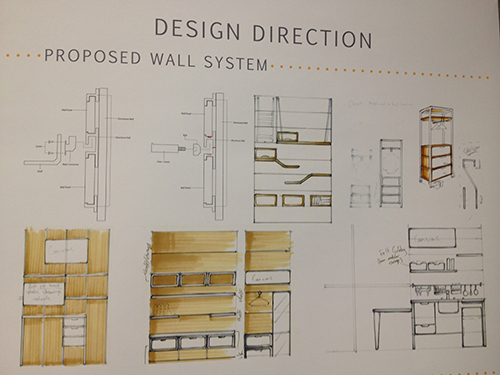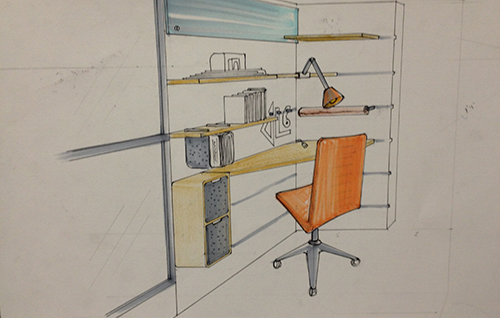 Early sketches of the modular wall system.
SCADpad isn't just about living small, it's about living artfully in a dramatically reduced footprint; about minimizing accessories in order to maximize art. Here are some of those accessories – including utensil holders, soap dishes, hangers and towel rods that can be housed in the wall system - and a sliver of the art that the students' designs make room for.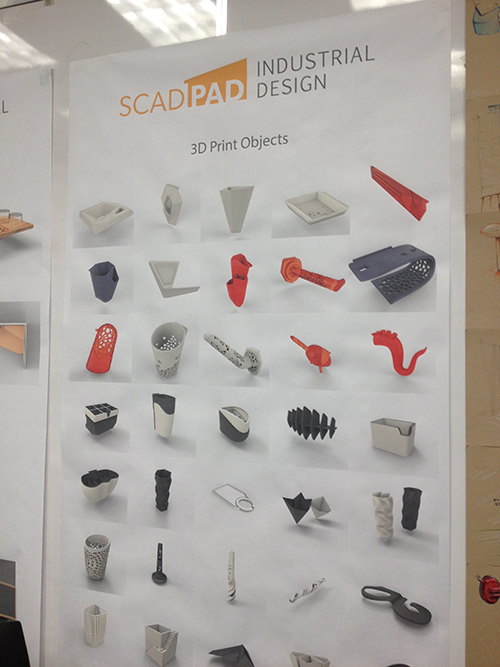 A sampling of the components and accessories that the wall systems in SCADpad will house. All will be made with 3D printing technology to eliminate the need for shipping and packaging.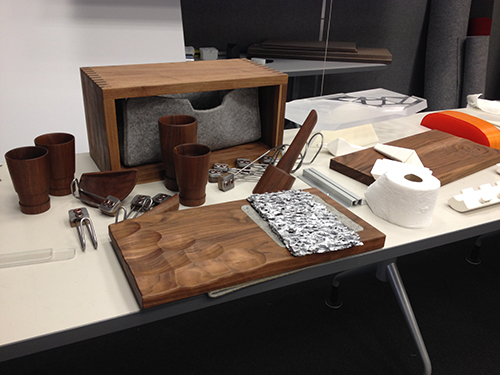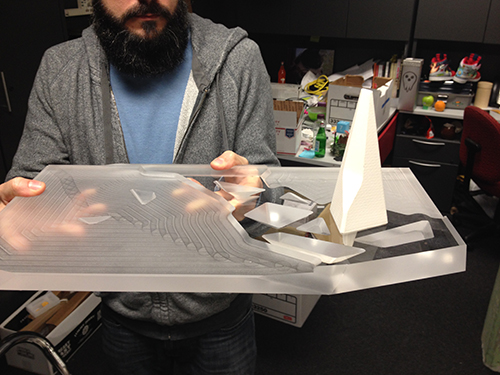 Decorative shelves in walnut and acrylic add artful elements to the SCADpad modular wall system.
Woodworkers made walnut shelves and storage boxes directly from student drawings. Later, nature-inspired textures were applied by a 5 axis CNC router. So in addition to learning about time and client management, the students mastered the process of readying their designs for both collaboration with technology and craftspeople.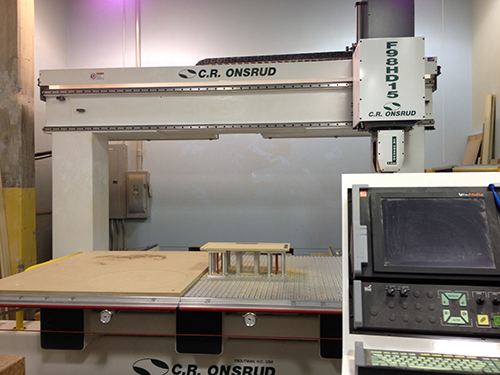 The 5 axis CNC router is available for student projects at SCAD.
Other experts that the industrial design students collaborated with were their peers in fibers, whose patterned felt wall panels and storage boxes soften and beautify their functional wall system and components. Similarly, the team consulted with students from furniture design for their technical expertise. The results are a far cry from the tree houses, FEMA trailers and huts the students have experienced during their travels; experiences they referenced along the way to inspire designs for SCADpad.
Next, the industrial design team will tackle the touch points residents will use to control SCADpad's home systems, like heating and air. Service design students are heading up that aspect of the micro-house prototypes.