Savannah College of Art and Design student Tiffany Cash (M.F.A., Fibers) opened her Thesis show Intertwined, (running March 28-April 12) and transformed the Fresh Exhibitions gallery into an immersive world of bright organic shapes. Using fabric, cotton, embroidery floss, and airbrushing to create the installation, Cash was inspired by the colors and textures of macro photographs of mold, bacteria, and coral. The work hung from the ceiling, crept around corners, and became an experience for all the senses.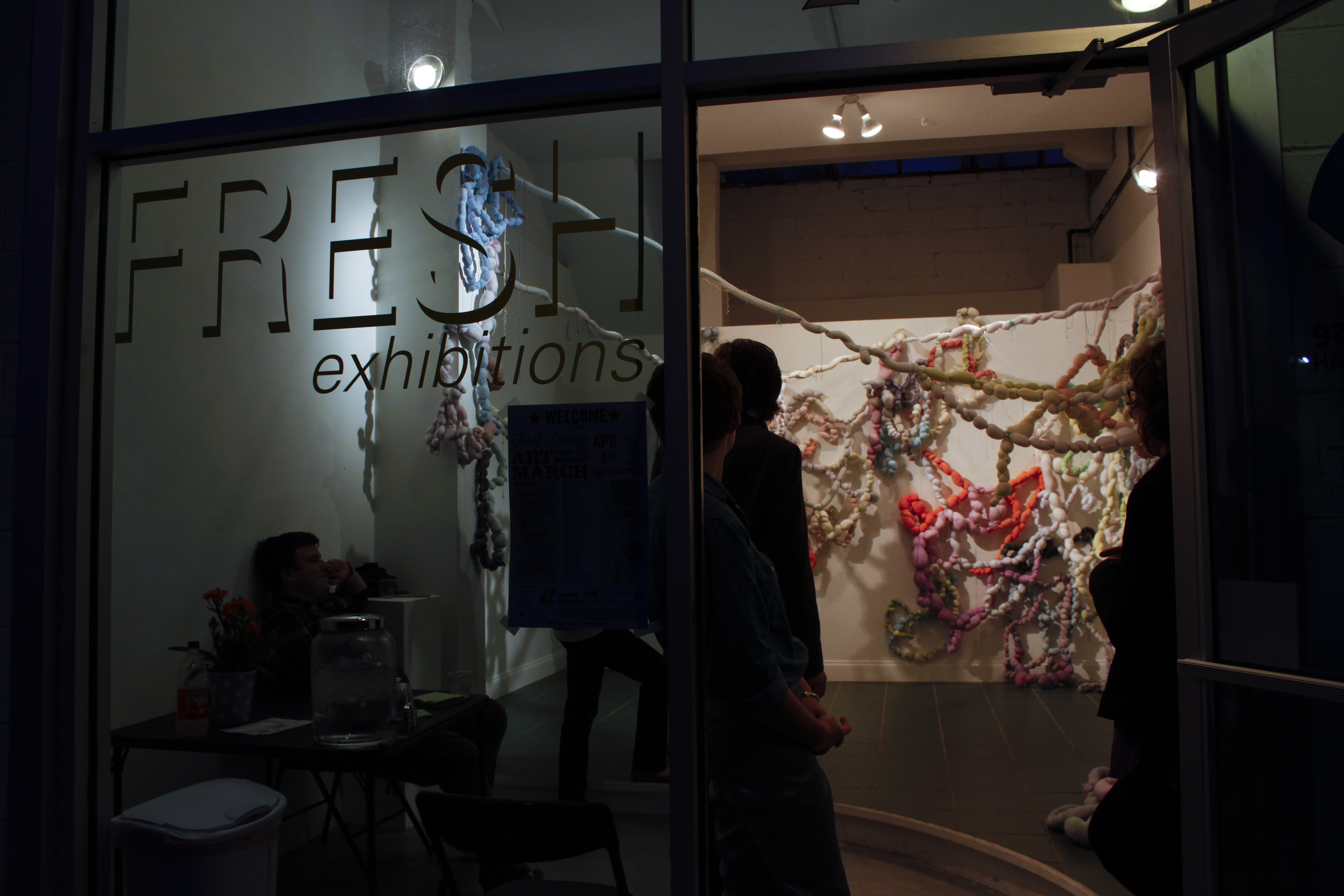 Cash's installation welcomes viewers into Fresh Exhibitions.
Cash indicated the tactile qualities were a very important part of the show, and she encouraged the viewers to explore the textures and shapes of the work. There was even a little section on the ground that acted as a chair for some tired show goers. The installation will be sold by the inch, and once the show is over everyone can have a tiny piece of this giant, vibrant environment to call their own.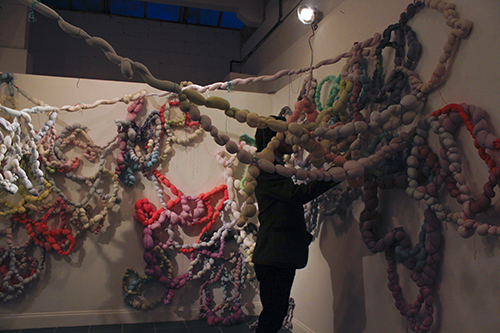 Intertwined is a continuation from her previous work showcased in the 2013 Open Studio at Alexander Hall, which was created using insulation foam. But since she's then discovered that the foam was mildly toxic, Cash turned to fibers to explore it further.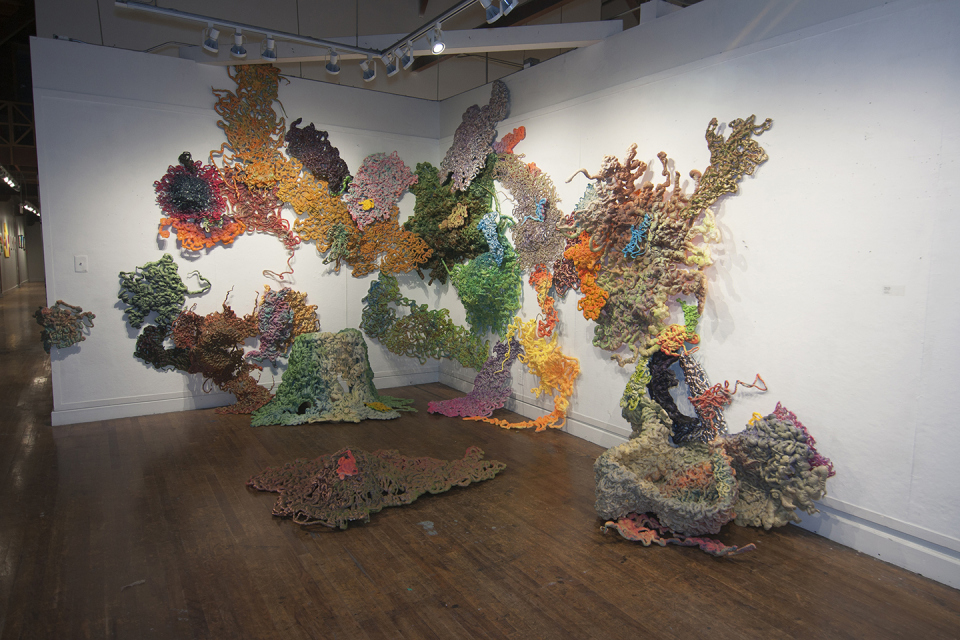 Photos from Cash's installation at Open Studio 2013
Another one of Cash's main influences was artist Judy Pfaff, a modern day Renaissance woman known for her installations, drawings, prints, and sculptures. In 2002, Pfaff constructed an installation at the Pinnacle Gallery in Savannah, inspired by the many squares of the city. Though Squares of Savannah is one of Pfaff's simpler installations, her more colorful, eccentric pieces can surely be seen as a common thread to Cash's aesthetic.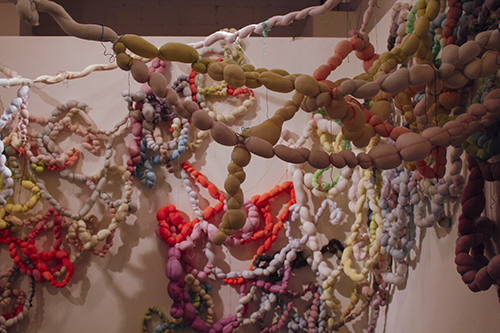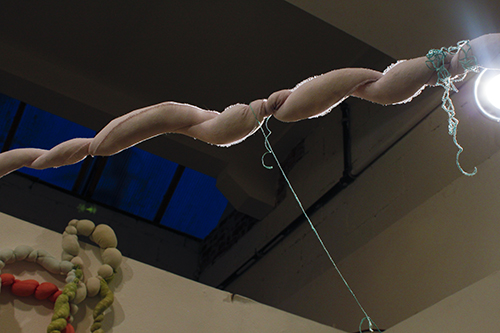 Cash will be hosting a how-to workshop at the gallery from 2-4 pm on April 11th, and Intertwined will be featured during the Art Rise Savannah's Art March on April 4th!