Here's a peek from concept through production of the bus Savannah College of Art and Design is exporting to Art Basel Miami Beach. The complimentary shuttle will run Dec. 4-8 from 10 a.m. to 7 p.m. and transport riders from UNTITLED. Miami Beach (bus stop located at 10th Street and Ocean Drive) and The M Building (194 NW 30th Street), home to Wendy White: CURVA, in the Wynwood Art District.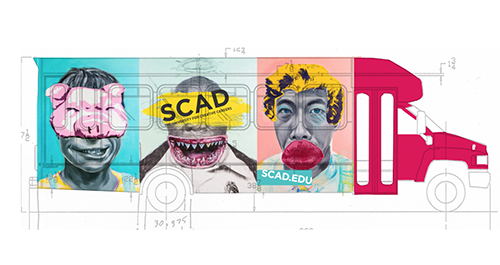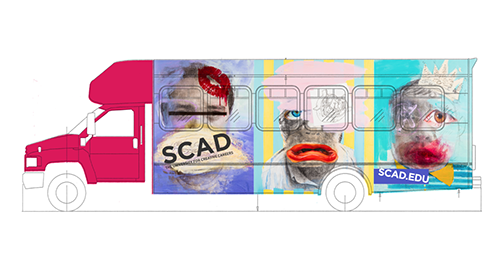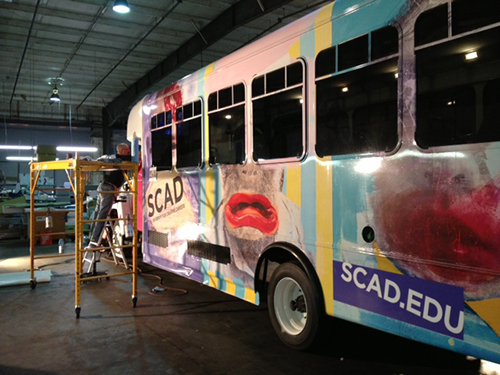 It took three days to wrap the vehicle in the vibrant paintings of Xiaolu Zhang (M.F.A., Painting) and the bright magenta that's sure to catch a few stares along the 6-mile loop between Wynwood and Ocean Drive.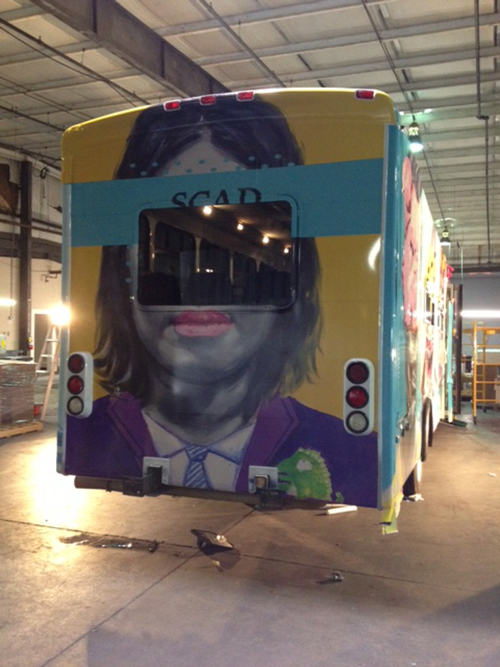 Every inch of the shuttle was covered, even the roof, where one last portrait will give airborne enthusiasts, and the many helicopters that are sure to be circling, a focal point.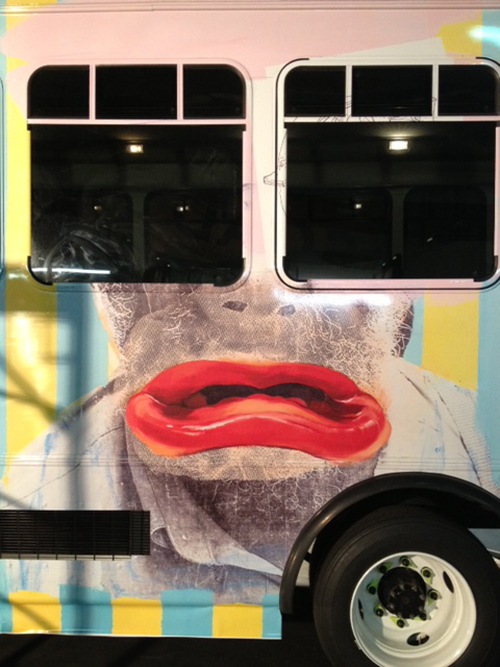 Let's just call this an Art Basel debut for Xiaolu's 'Little Evils' series, which harkens back to a time before life became too serious. The perfect tenor, I'd say, for ABMB.