I first met Marv Graff (M.F.A., fibers, 2015) while studying abroad at the Savannah College of Art and Design in Lacoste. His unique eye for fashion left quite an impression. (The Metropolitan Museum of Art clearly was equally impressed by Marv, having added a tunic he created to the permanent collection of The Costume Institute.) Marv creates his garments using one of a kind found objects, and the antique markets of Provence were a treasure trove for his creativity. He visited the markets often during his stay in Lacoste and was known among the market owners in Isle Sur la Sorgue as "Mr. Hollywood." Marv created three looks for the 2014 SCAD Fashion Show. It was incredible to see how his explorations in Lacoste carried over to the pieces he showed on the runway at SCAD Museum of Art in Savannah.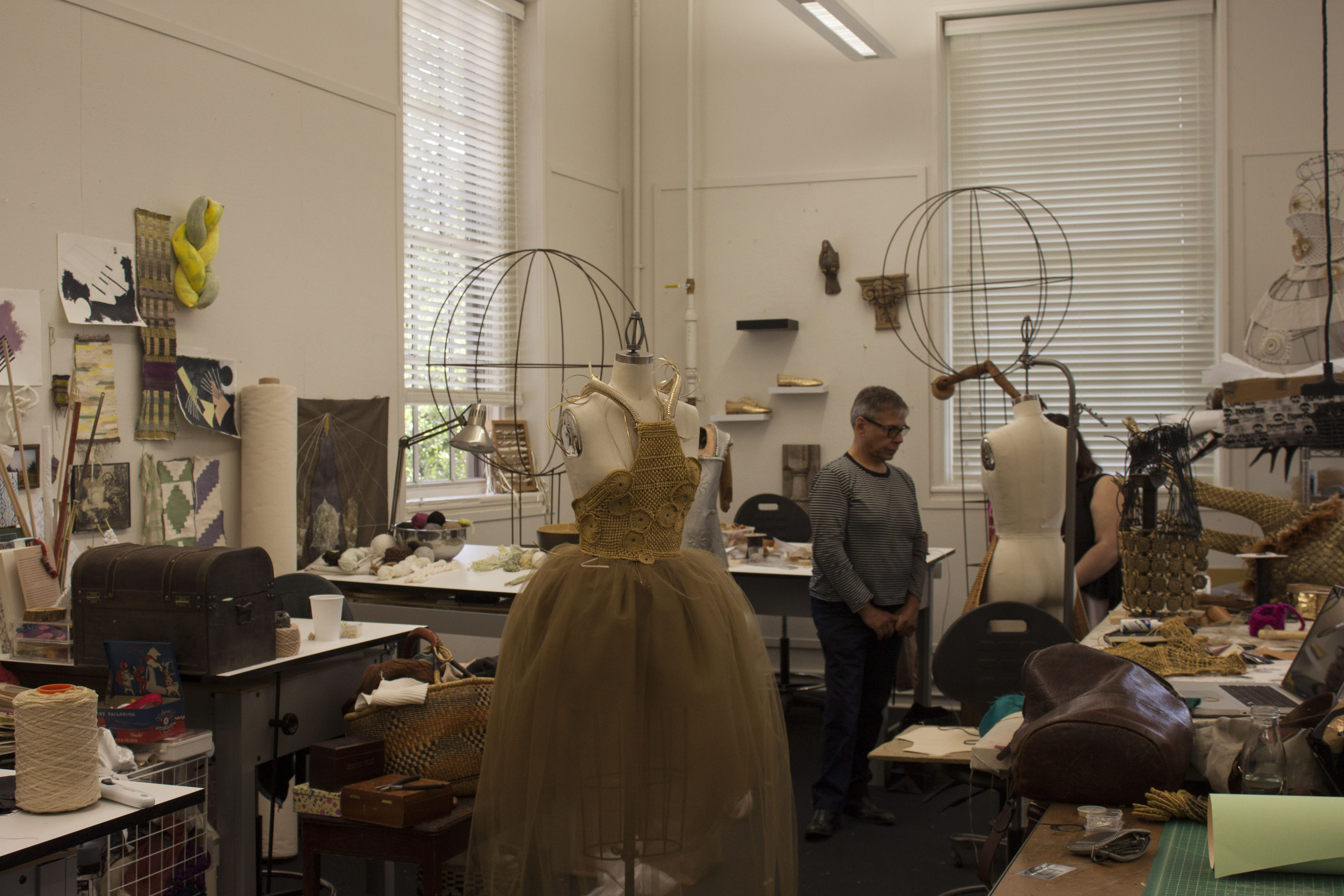 Marv in his studio at Pepe Hall.
This first look, shown above, was inspired by an antique fireplace screen Marv found in a shop in Bluffton, South Carolina. Marv loved the way the screen fanned out to like peacock feathers and decided to create a petal skirt in its image, working with a SCAD graduate to laser-cut the screen's pattern into the leather.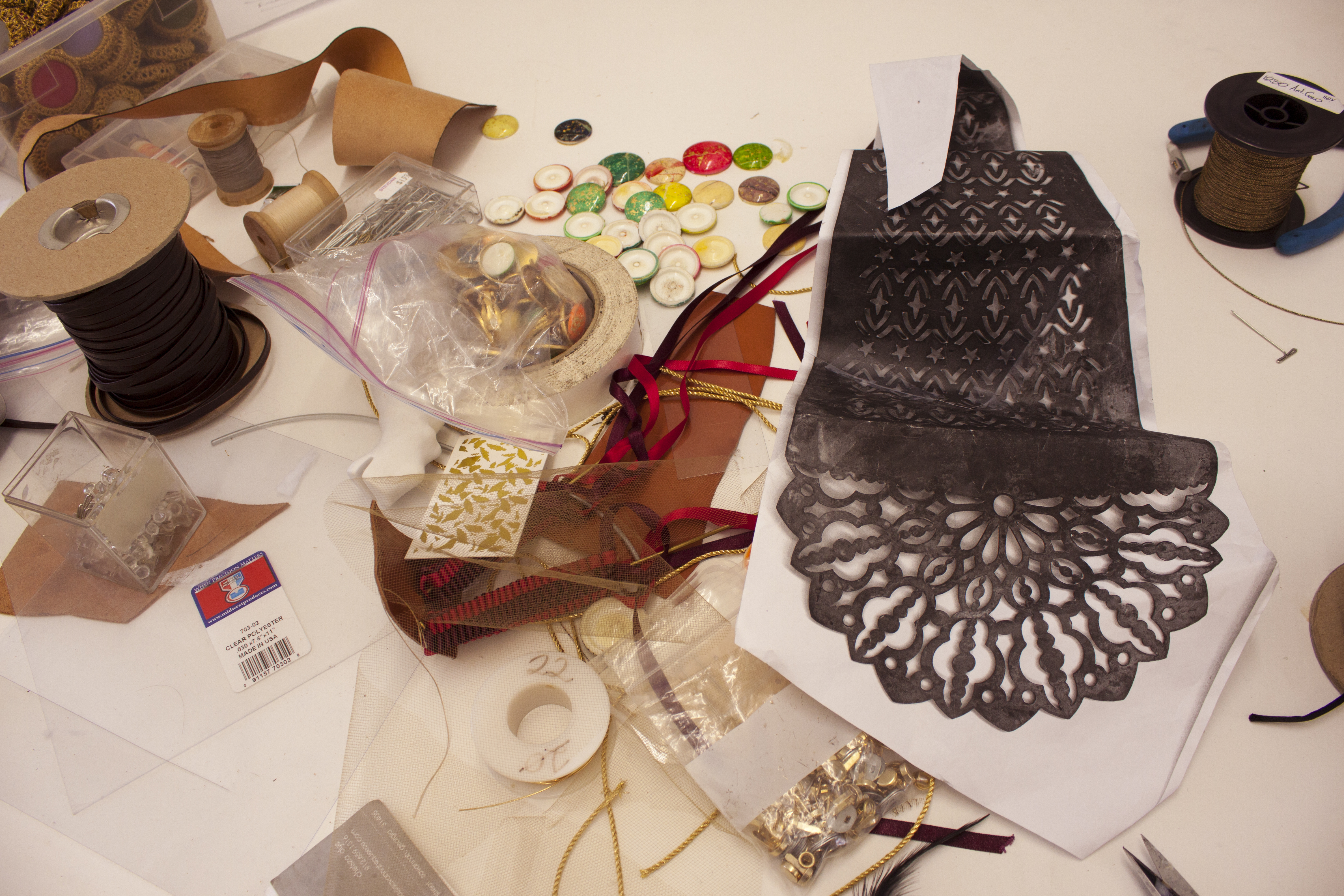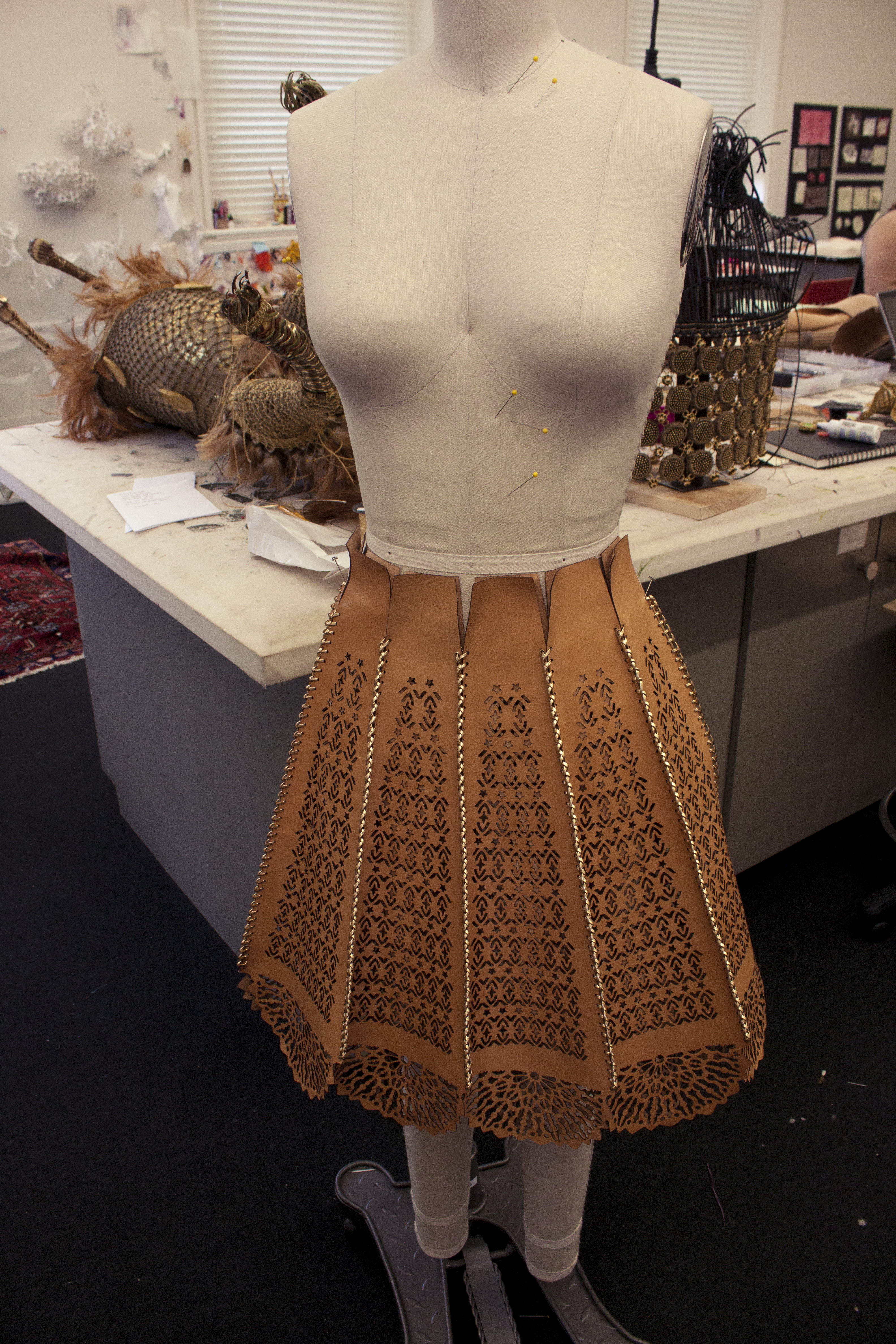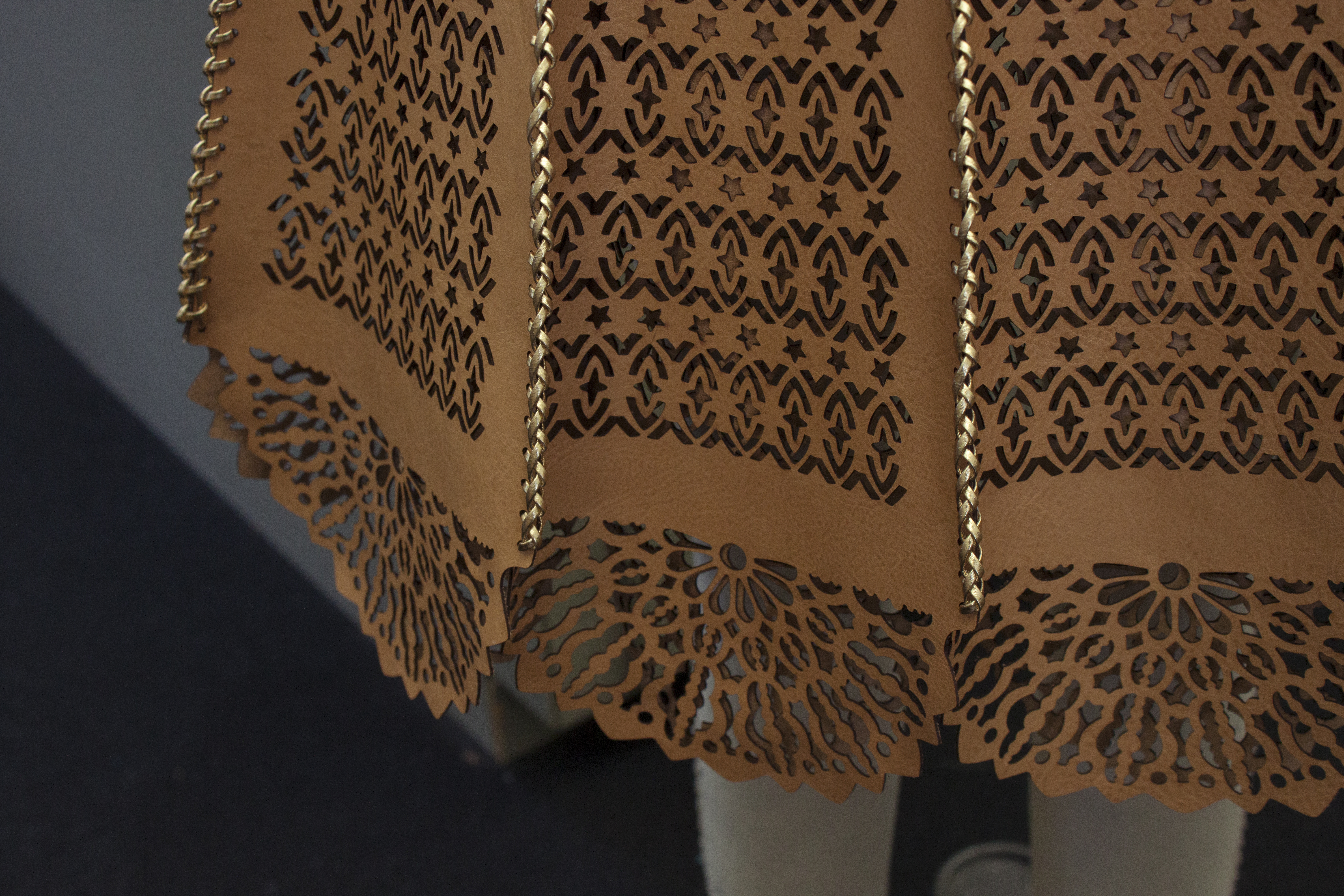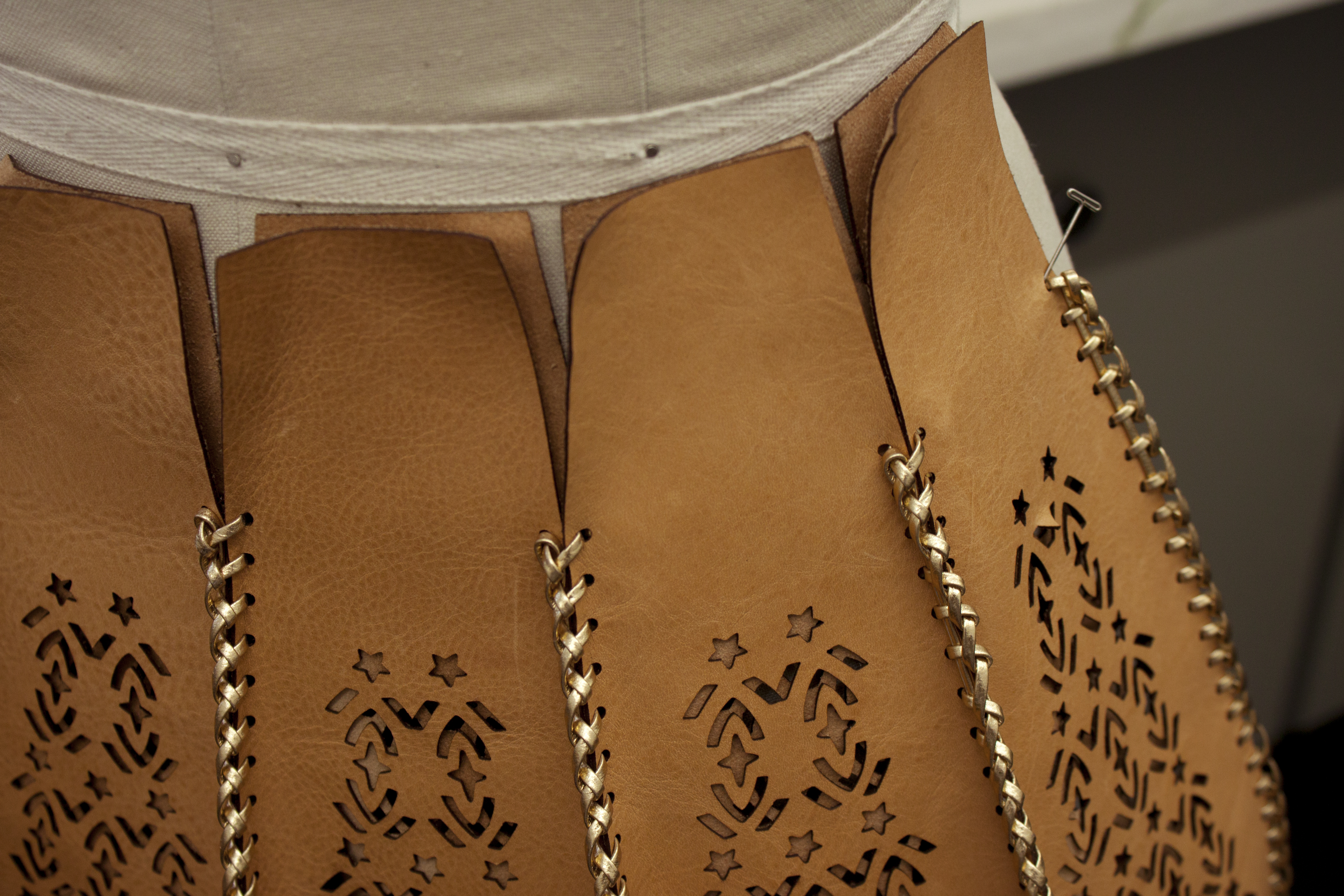 Marv's second look started with an antique hoop skirt from Peddler Jim's Antiques in Savannah. Making the skirt was a labor intsensive process, complete with handmade knotting and macrame techniques, and the paired top was even more intricate, taking over 16 hours to make.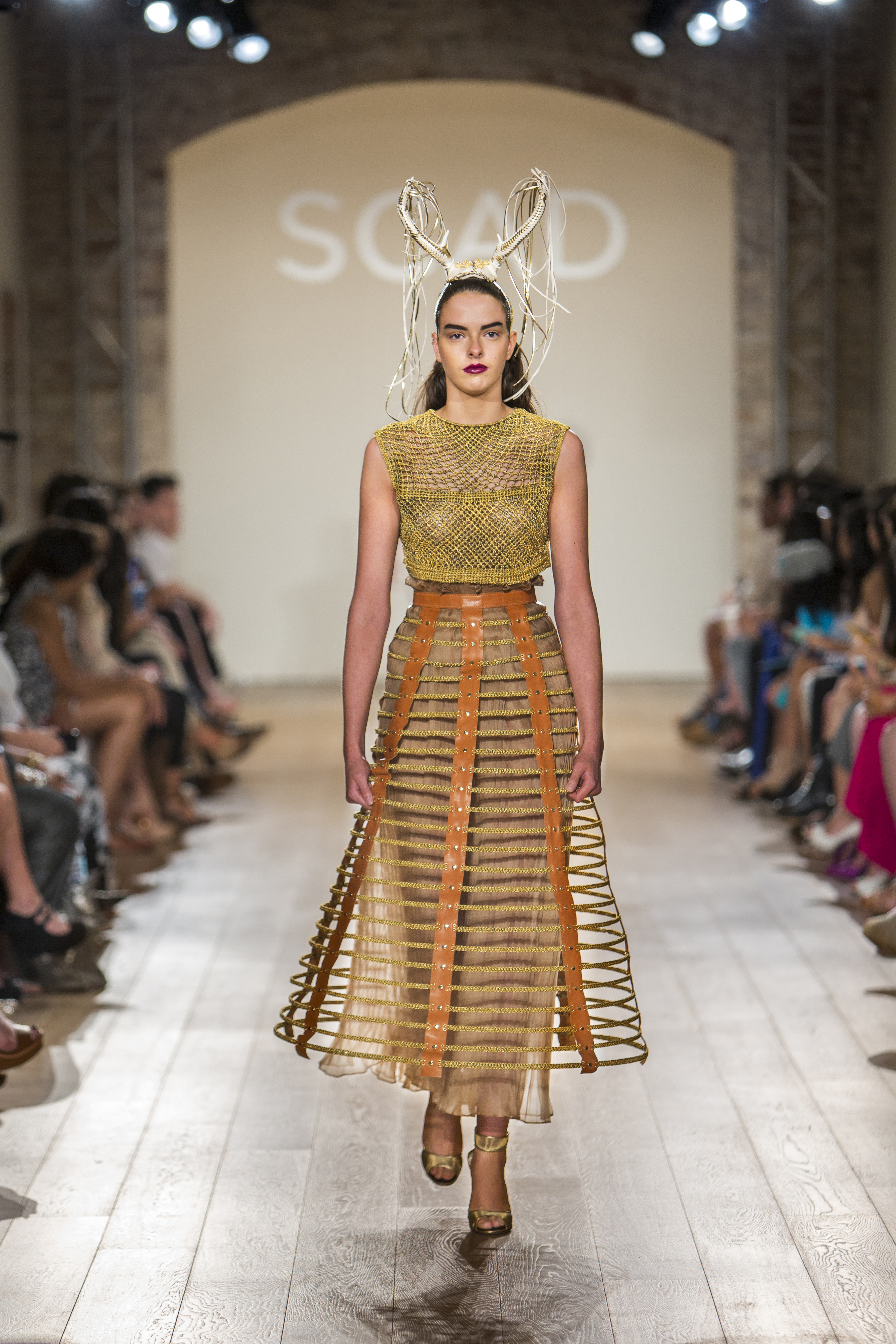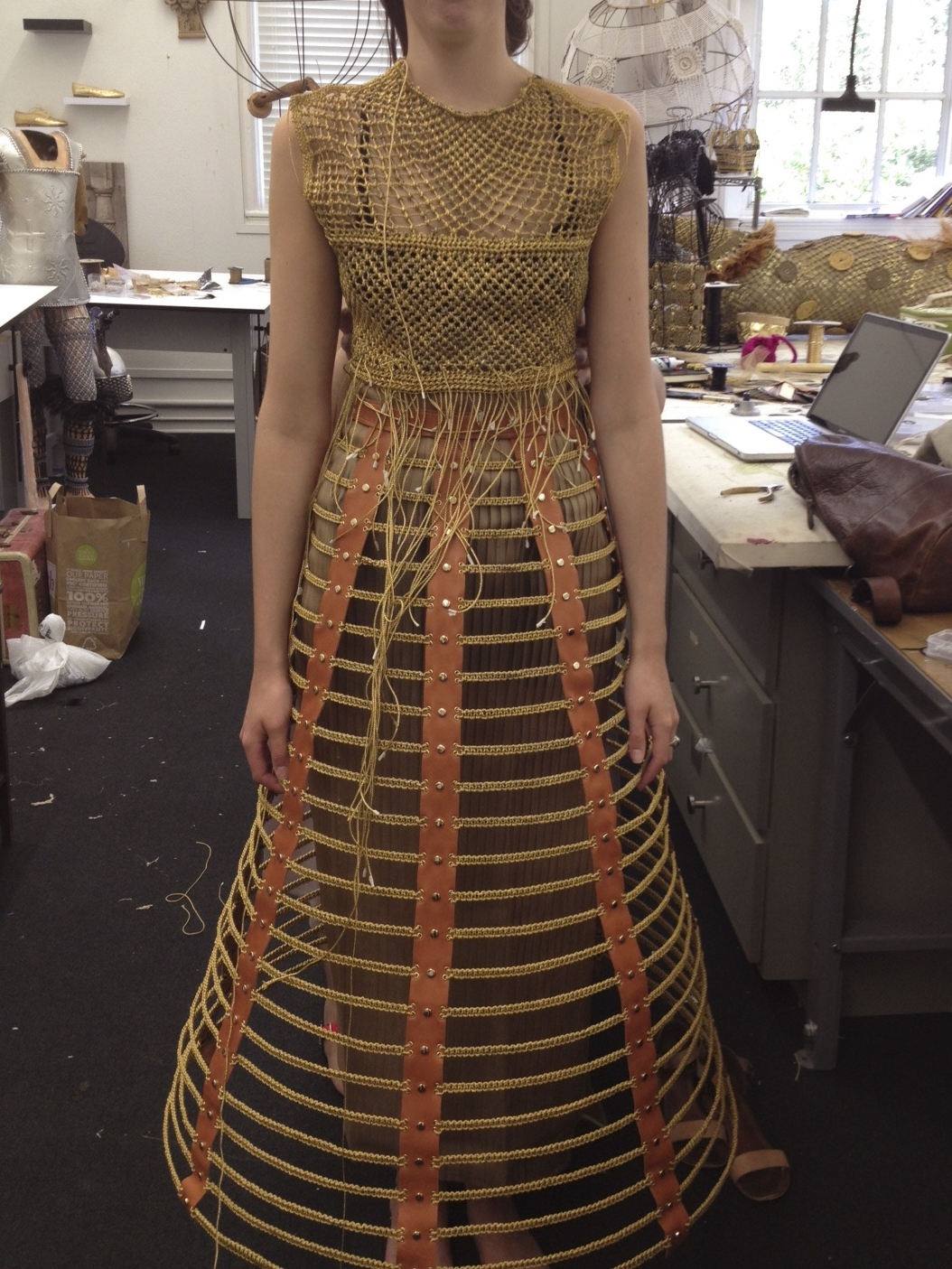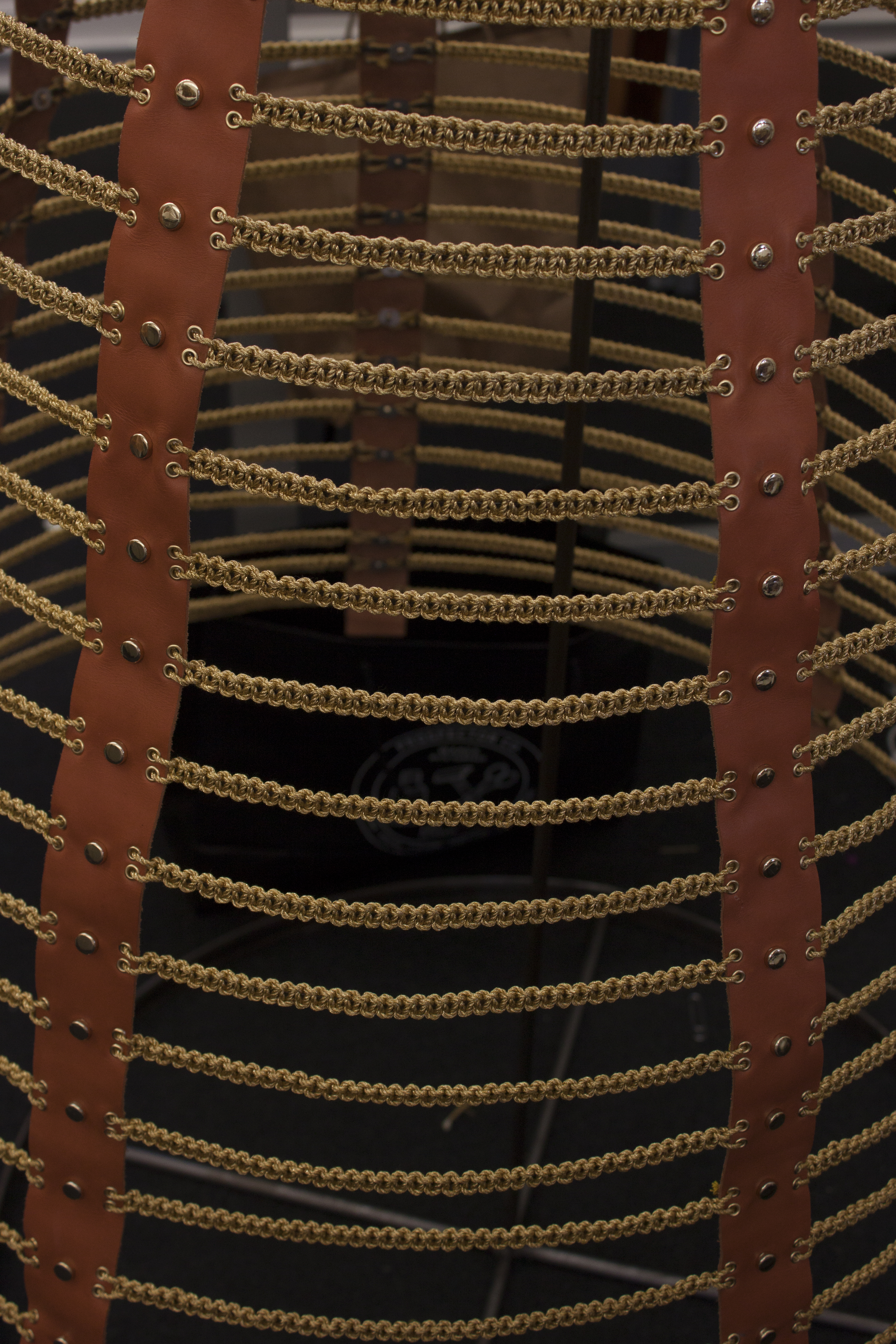 Marv's final look was inspired by one of the projects he started when he first came to SCAD. On one of his many antique hunts, he came across a taxidermied, polyurethane shell of a deer and began braiding and knotting over it, starting with the legs. From then on, braided deer antlers became his trademark touch.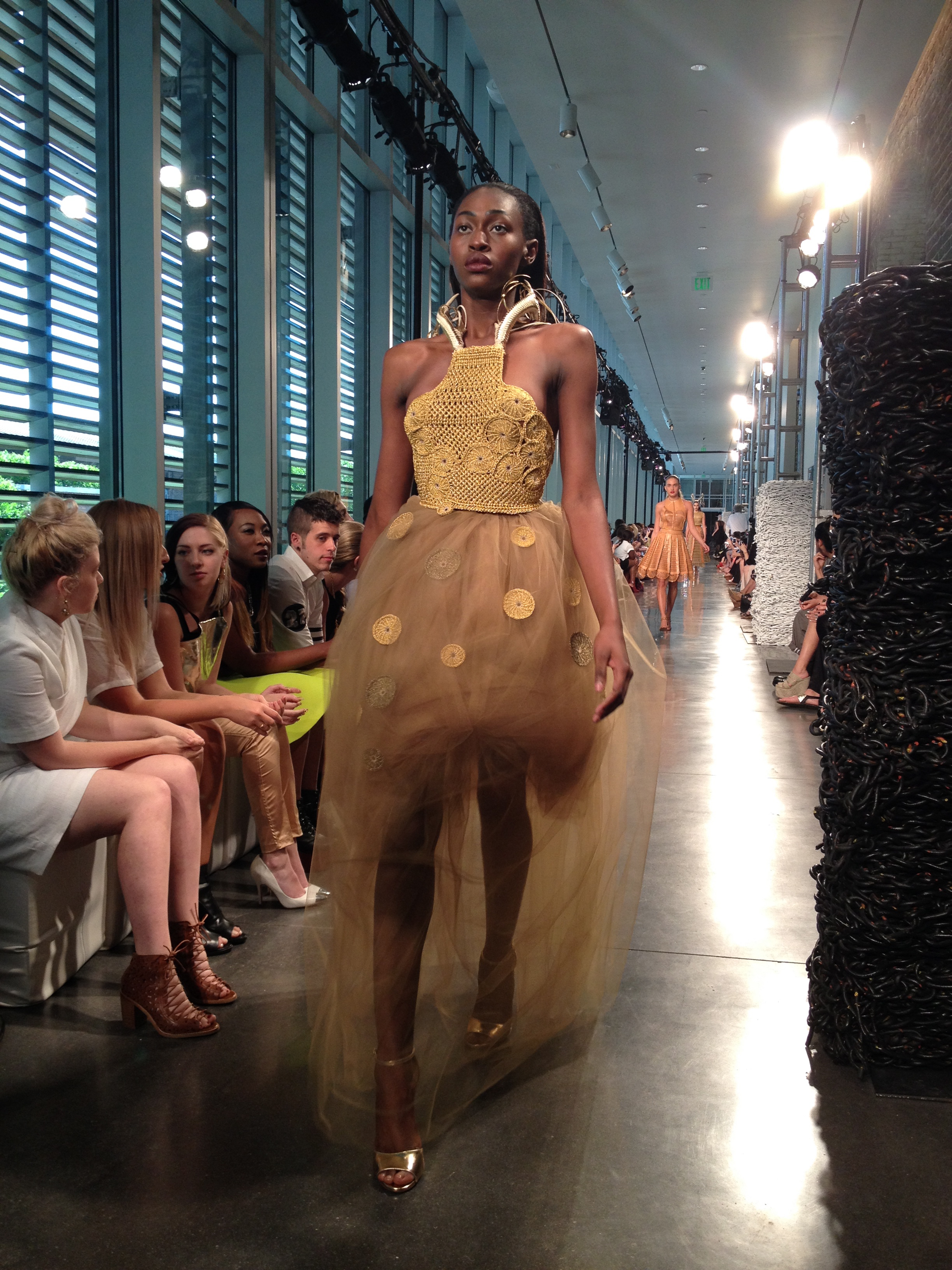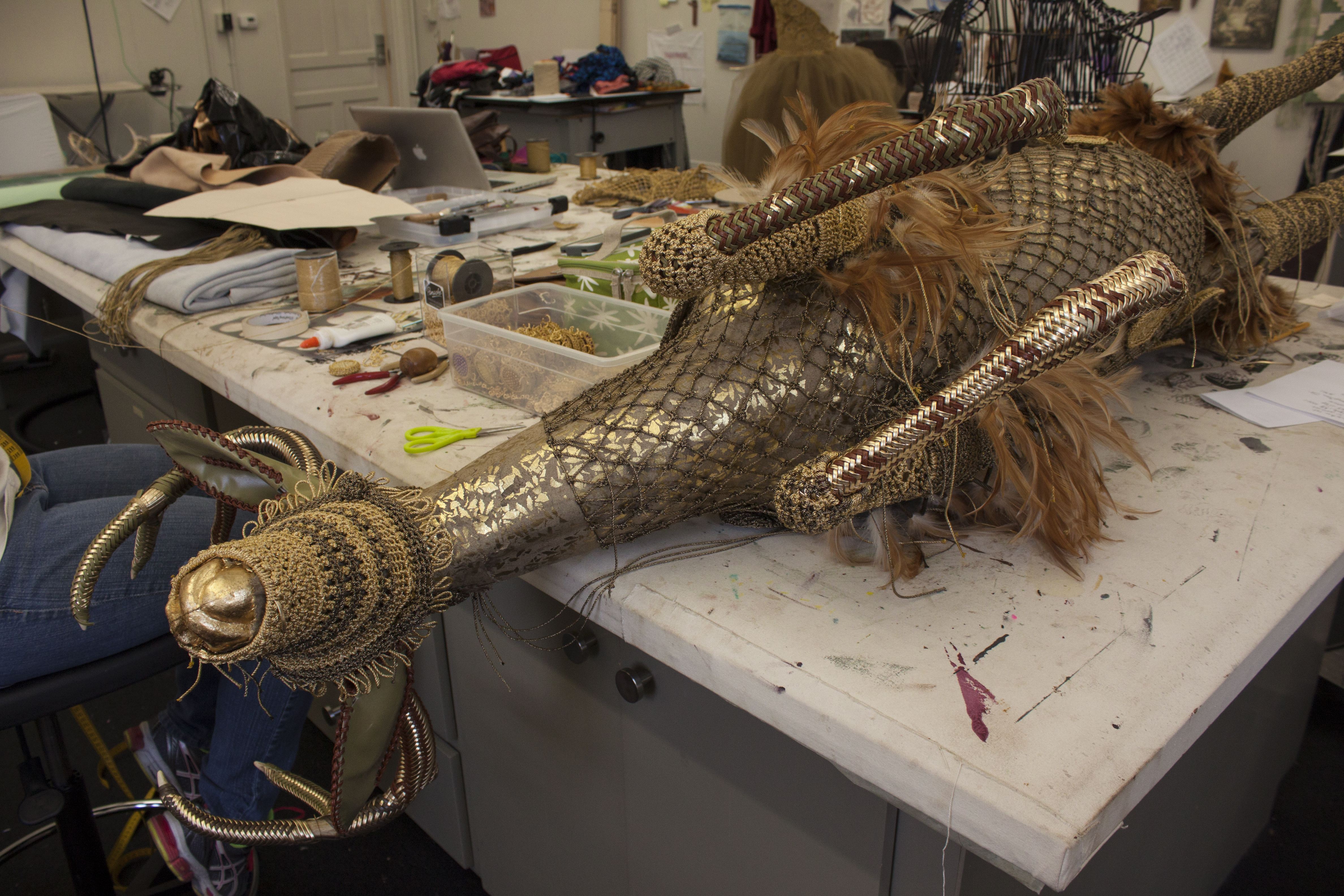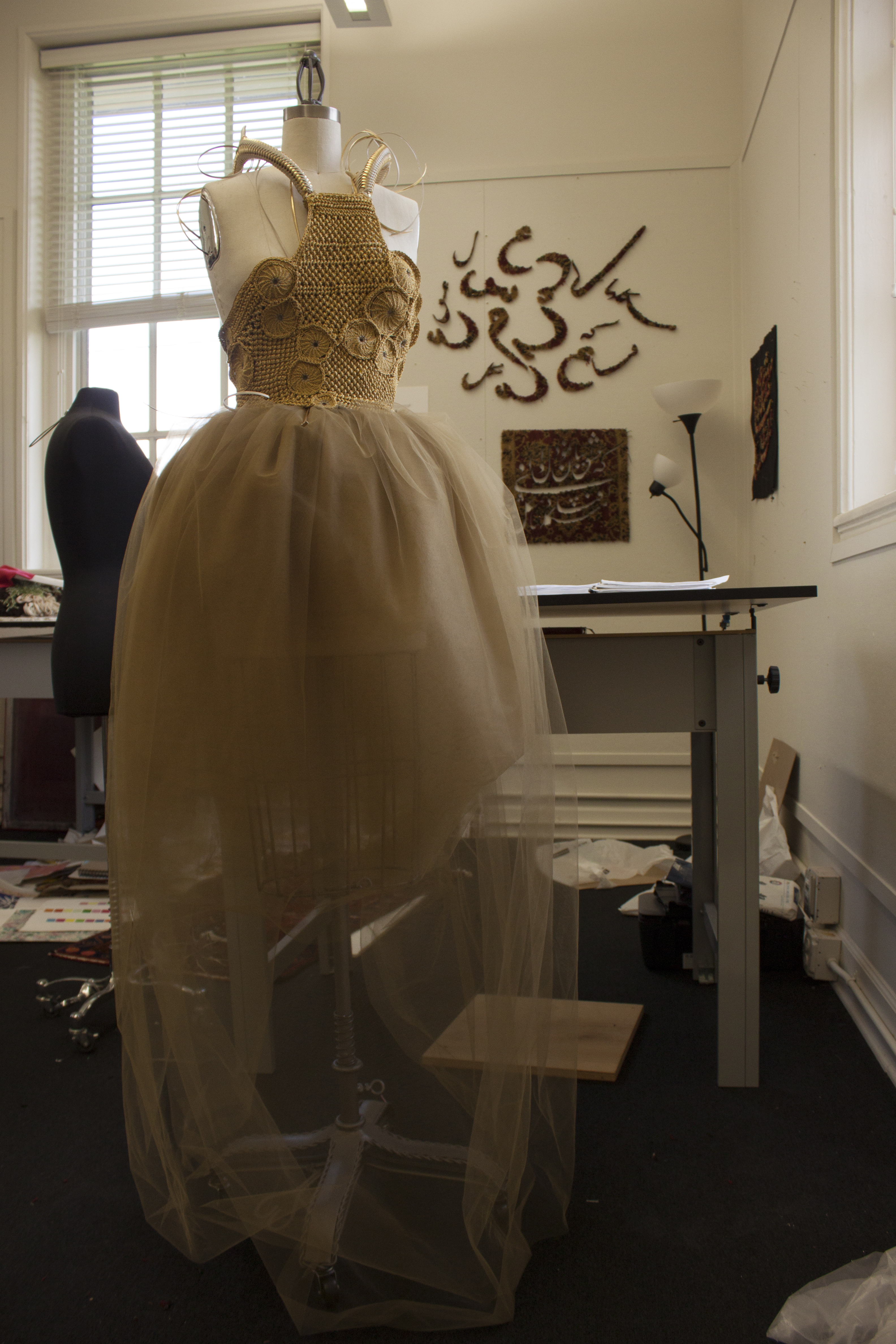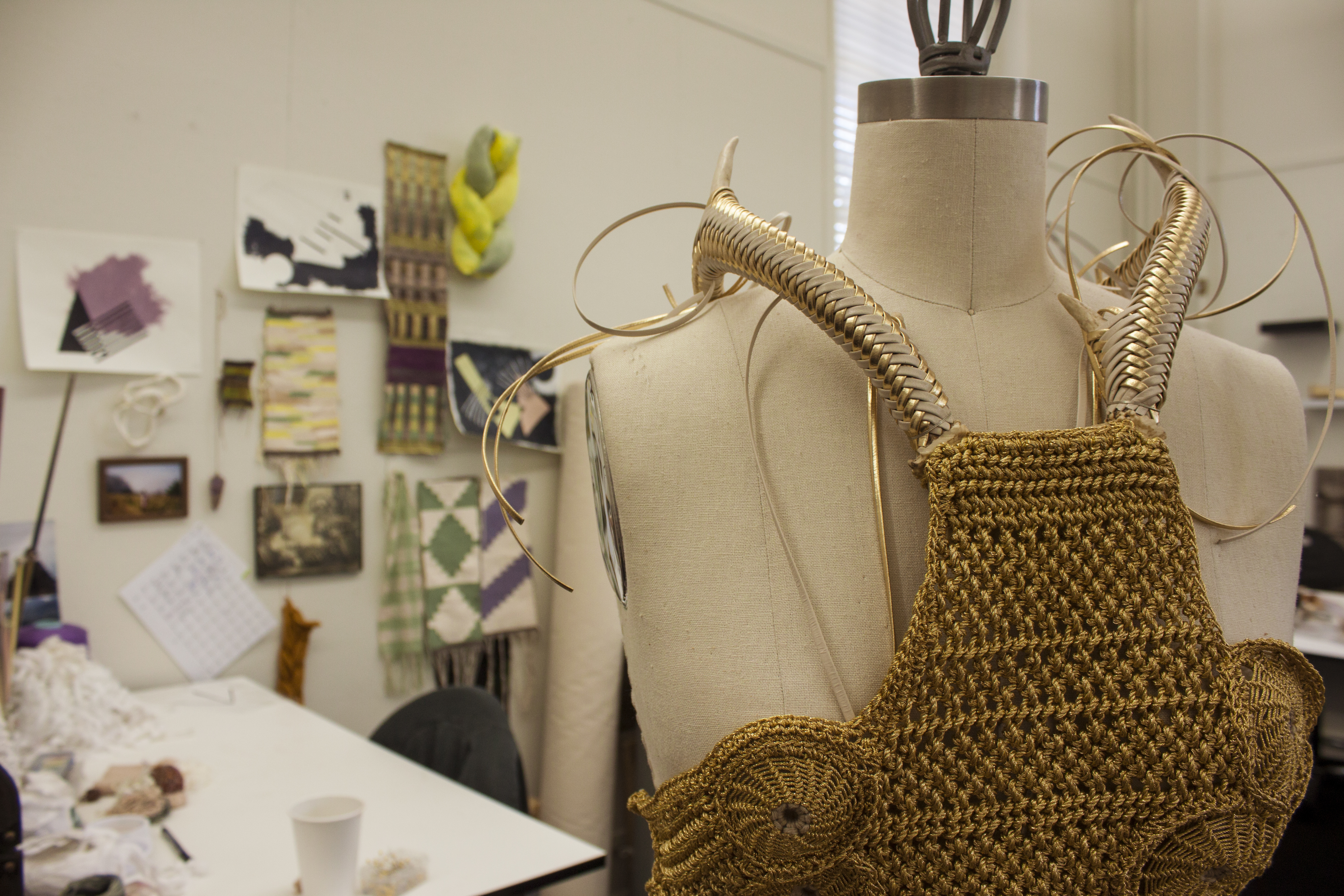 Thread: You had a very successful career in New York. When and why did you come to SCAD?
Marv Graff: I came to SCAD in September 2013. I kind of just jumped on a train from New York and came down here. I needed a change.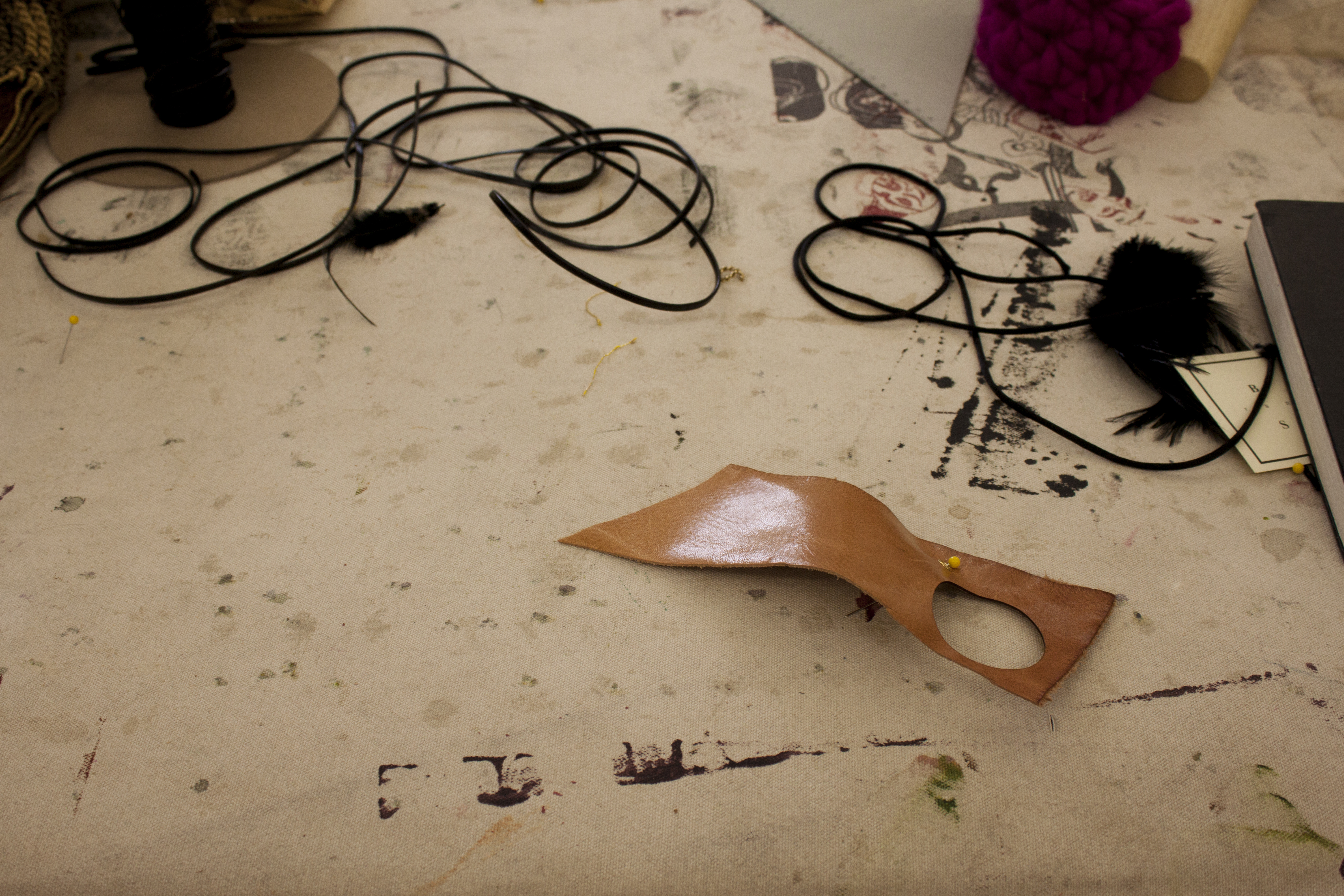 T: What has changed for you? Why did you decide to leave your career in fashion and jewelry design?
M: I felt like I wasn't being so creative. I was just gearing everything towards marketing fulfillment and not creative fulfillment. Being at SCAD has brought me back to where I was when I graduated the first time. When I graduated from the University of Nebraska, I was doing really unusual things regarding to body and fashion. I just started making things and selling things in New York and that's pretty much how my whole career started. I would just take a suitcase full of stuff I had made around for fashion editors and stores to see. But keep in mind, in those days it was pretty easy. Then I came to SCAD because it was my dream to be able to do fashion like this, and it's amazing that it's happening.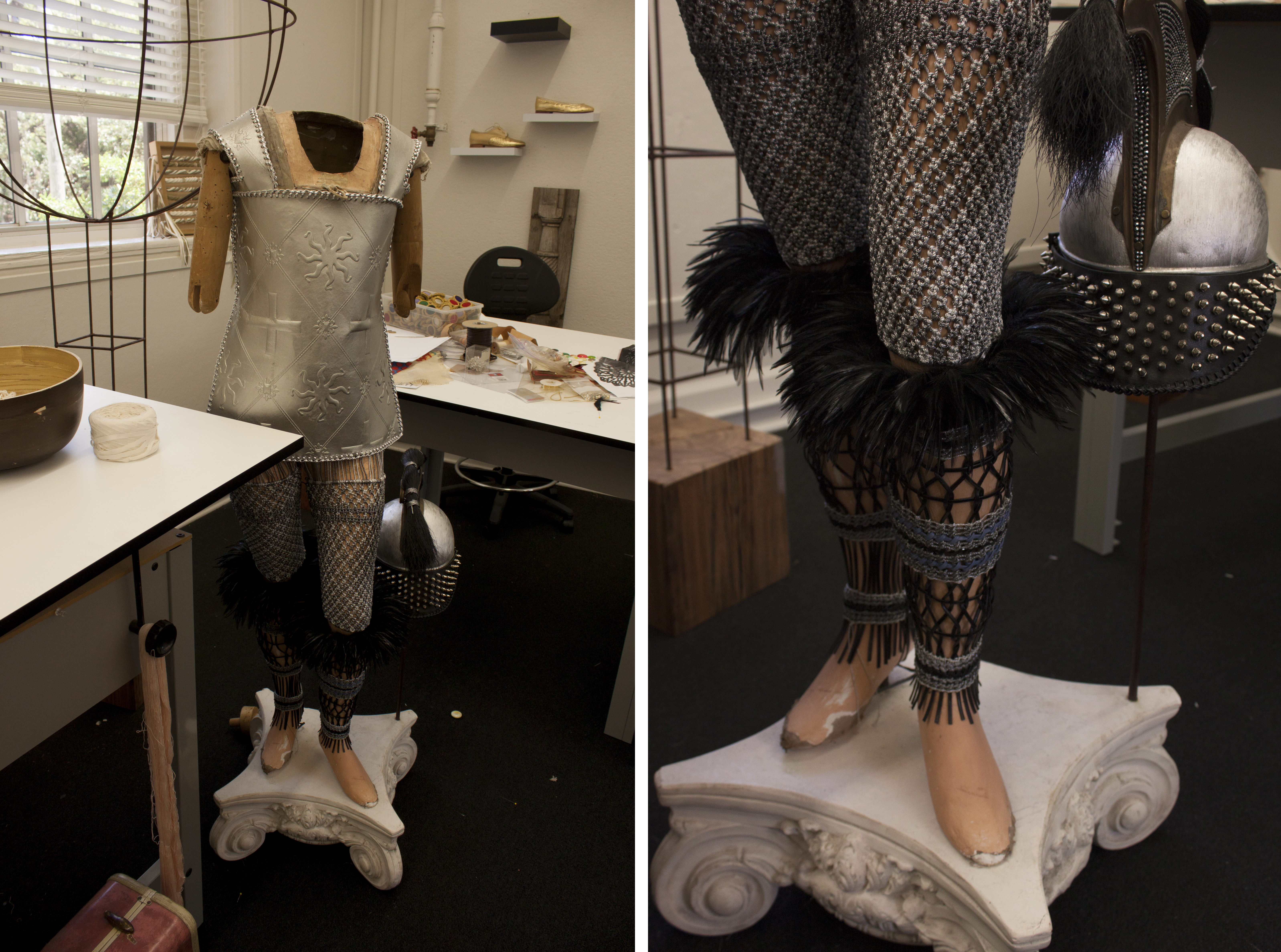 Marv's previous work, created at SCAD Lacoste.
T: What is it about SCAD that spurred that creative drive?
M: When I was in New York, every weekend I'd go to boutiques and galleries and see everything that was new and popular. When I came to Savannah, there was none of that. So I made my own, and that became my goal: to find and create things. I'm also very inspired by the way that SCAD goes about making their classrooms. The buildings are beautiful, and that makes up for the lack of fancy galleries in Savannah, compared to New York City. These buildings become that. Like Morris Hall, the new Fashion Marketing and Managment building and Hayman's Hall, the new Illustration building.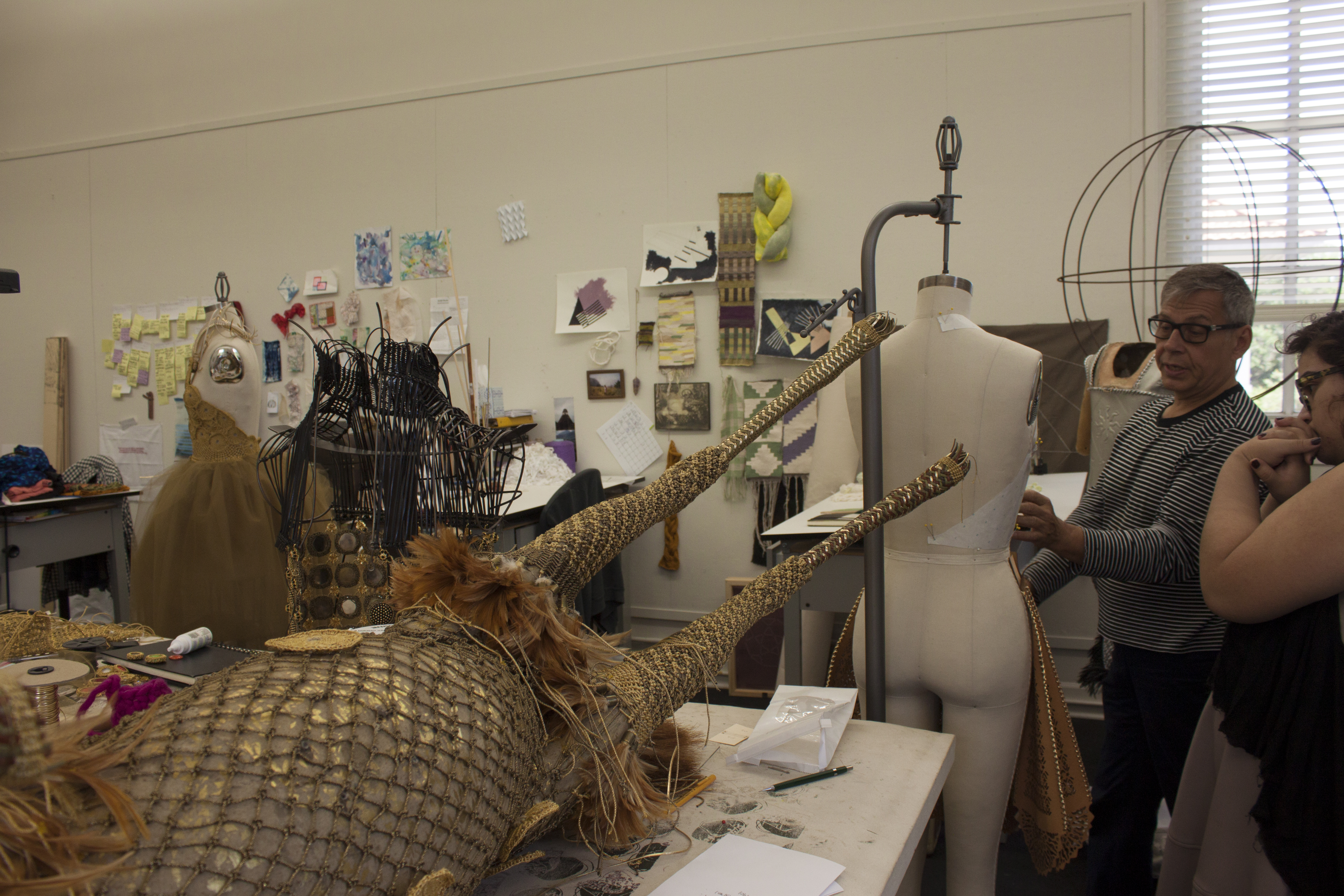 T: What's next for you? Will you return to New York after graduating?
M: I'm keeping my options open to see what happens. I taught at Kansas State University and I was making these sweaters that were hand-loomed on cardboard, and they had feathers and tentacles. I was selling them to stores in New York and the fashion press picked me up at that time. I got a lot of really good press early on. I would say I had Andy Warhol's 15 minutes of fame when I was there. I won this young designer award, Pré de Cache, but fashion was really hard to produce, and the cost of jewelry was easier for an individual designer without any backing. So that's how I got into the fashion jewelry industry.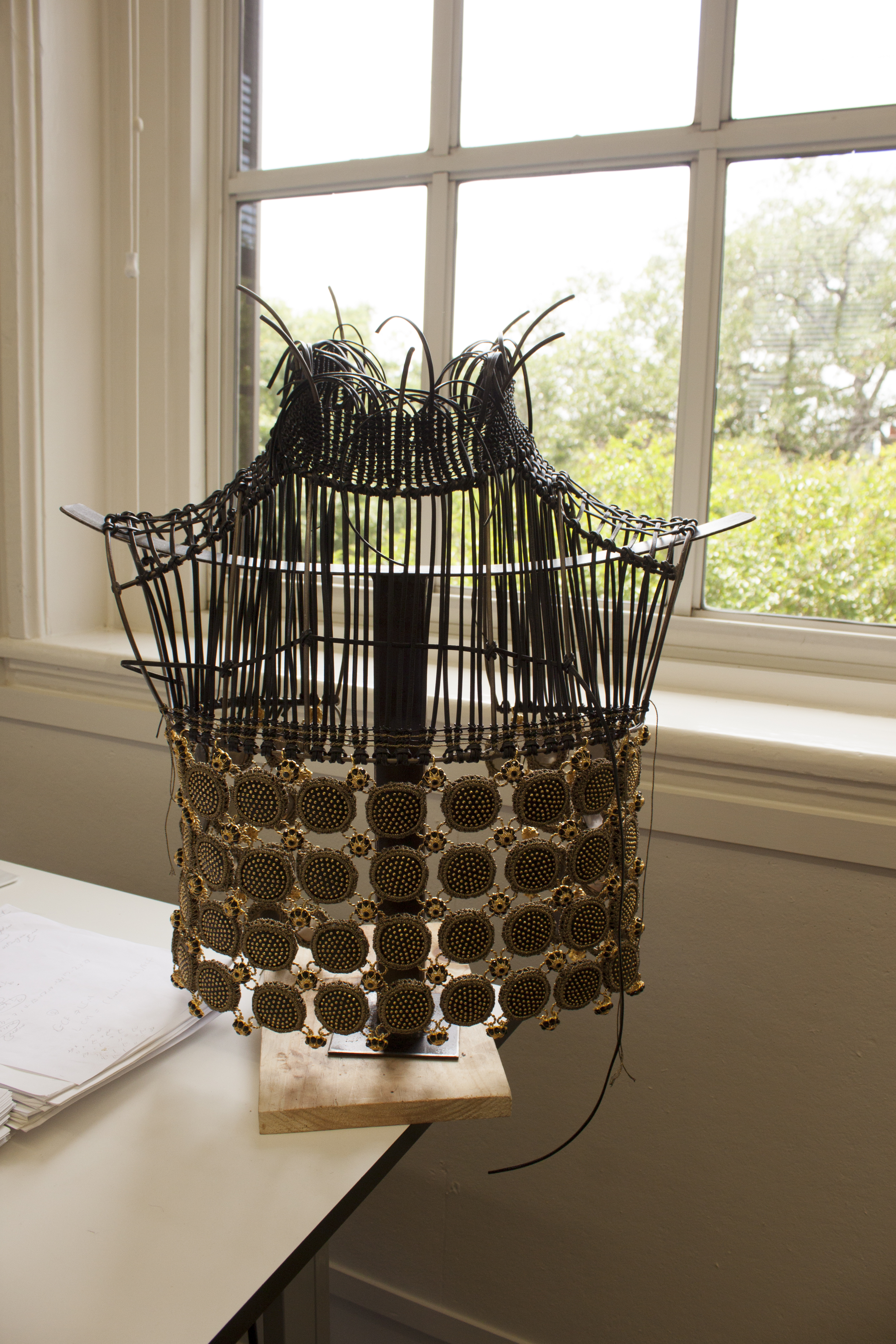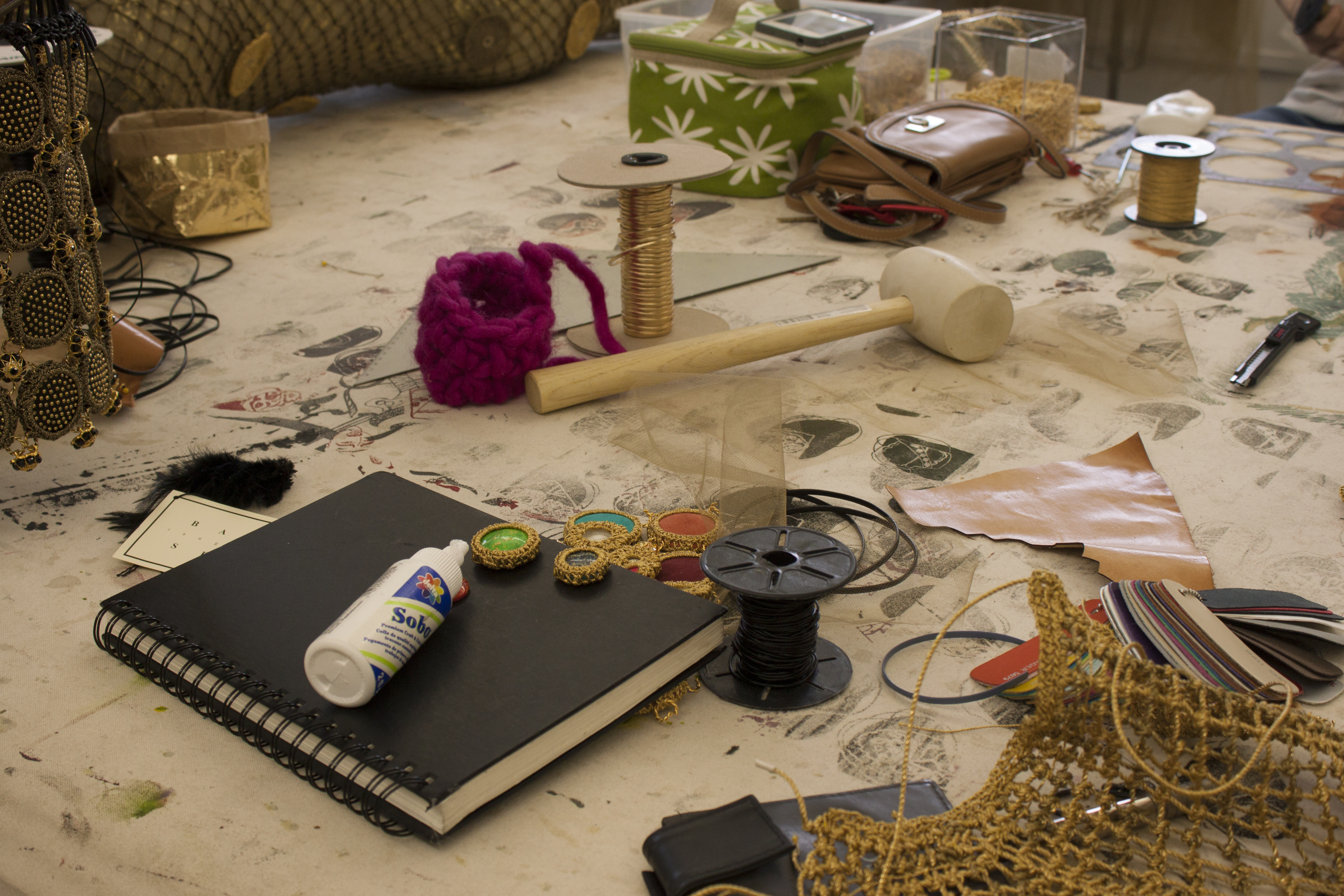 Whichever road Marv should choose, he is sure to have a successful second act, the beginnings of which his followers may just trace back to the runway in Savannah.