This week we've featured the reflections of Savannah College of Art and Design alumni in the Northeast, South, West and Midwest on their industries and the education that prepared them for their careers. We'd be remiss to not feature the faculty members responsible for helping to direct their paths. Below you'll find faculty perspectives on how SCAD has evolved to keep pace with, and sometimes outpace, the world of art and design. And like the students who once roamed SCAD's classrooms and study halls, so too have those locations undergone powerful transformation.


SCAD Museum of Art
What's the biggest change you've seen at SCAD since you began teaching here?
SCAD was the best kept secret in art and design education in the year 1990. Now it is a top tier university for art and design. I used to have to explain SCAD to everyone I met, now everyone I meet seems to have a story about some great experience they have had with SCAD students or alumni. 
-Tom Fischer, Professor of Photography, first year at SCAD 1990
There has been a lot of change, yet there's something about the school's DNA that has guided that change. You could relate it to comparing a young azalea to a mature azalea, in that the qualities and the promises inherent in the young azalea are manifested in the more mature plant. The blooms have always been there, yet now those blooms are expressed in a more elaborate array of instances, and they can be witnessed by many more people and at greater distances. They catch a larger spectrum of the sun. 
-Scott Boylston, Professor of Sustainability Design, first year at SCAD 1998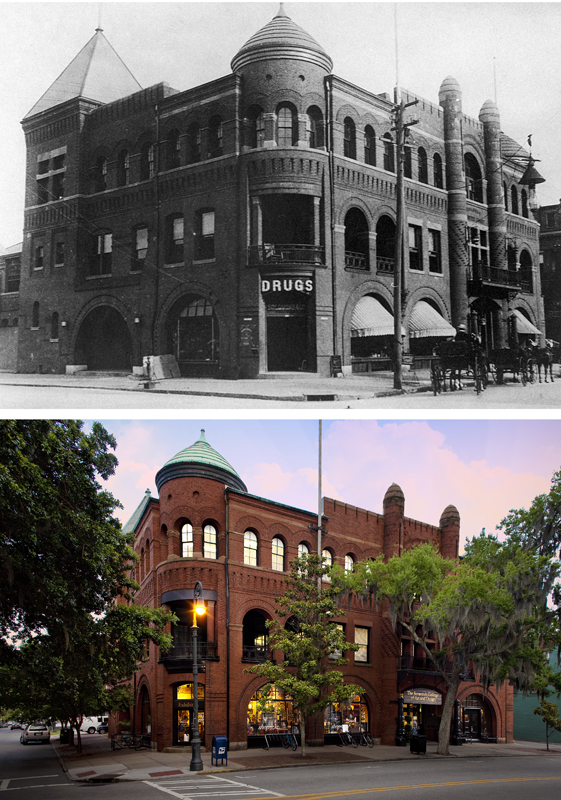 Poetter Hall
What's the most signifcant change that your field has seen since you began teaching at SCAD?
Graphic Design is one of the fastest changing industries, so the constant change of our curriculum is extremely important. Our seniors produce responsive digital publications and websites for their portfolios; they breathe new technology like air. Some of these cutting edge portfolio presentations can be seen on the Atlanta Graphic Design blog, and if you are only familiar with the old style portfolio presentation, you will be blown away. 
-Henry Hongmin Kim, Professor of Graphic Design, first year at SCAD 2004
SCAD students have always been outstanding in their eagerness to learn and excel in their majors. They are a pleasure to share knowledge with. 
-Judith Ott Allen, Professor of Art History, first year at SCAD 1986


Maisson Basse
How has your work to prepare students for careers in art and design changed?
Over the past 4 years, I have noticed the increasing importance that internship opportunities play in providing real world experience for students at their entry point into art careers. It has lead to impressive positions at colleges, public art organizations, the film industry, and museums. We are focusing on impressive internship opportunities more than ever and fitting students into compatible internships that successfully lead to jobs. 
-Susan Krause, Professor of Sculpture, first year at SCAD 2000
On some levels, I'd compare design for sustainability in 2014 to web design in the early 1990's. I remember well the days when businesses considered web design first as a fad, then as a necessarily 'evil,' then as an essential core to their business success, and then finally to 'if you don't have a website, you're out of business.' Sustainability is following a similar path, and so teaching sustainability has gotten a little easier since we started the program 5 years ago because we spend less time justifying the discipline and more time celebrating its successes.
-Scott Boylston, Professor of Sustainability Design, first year at SCAD 1998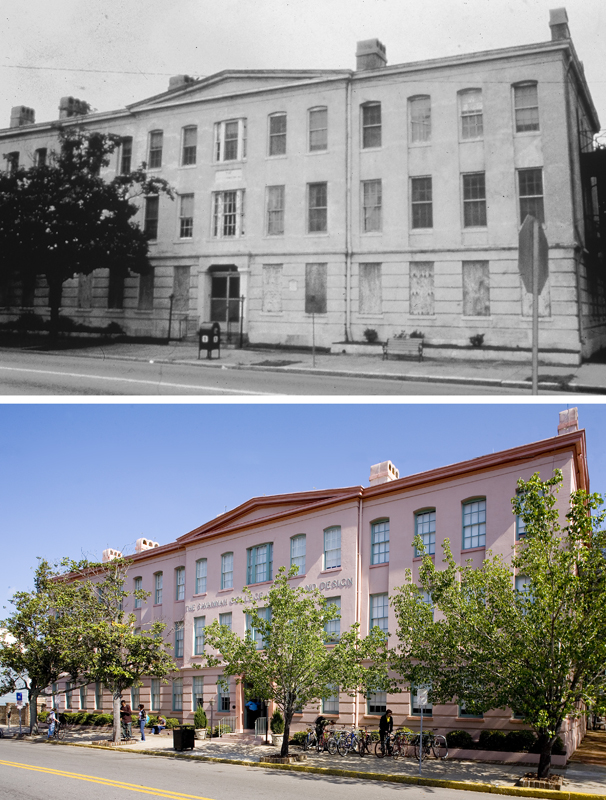 Norris Hall
Is there one student you've taught whose work you are particularly proud of?
I would have to say that one of my former SCAD Savannah students and now my current supervisor, Associate Chair of Animation, Matt Maloney, might be the best personal story for me. Even as a student, Matt was always an outstanding artist, animator, filmmaker, and film historian and is only more so today. Over the years I think we've learned from each other and the fact that he is now an outstanding professor, department leader, and colleague is a really beautiful thing. 
-Becky Wible Searles, Professor of Animation, first year at SCAD 1999
It's hard to pick one, so here's a few: Chris Schweizer, Jackie Lewis, Hunter Clark, Doug Dabbs, Cara McGee, Justin Wagner. These are all alumni who have gone on to have some amazing careers. I am constantly impressed by my current students as well.
-Shawn Crystal (M.F.A., sequential art, 2001), Professor of Sequential Art since 2006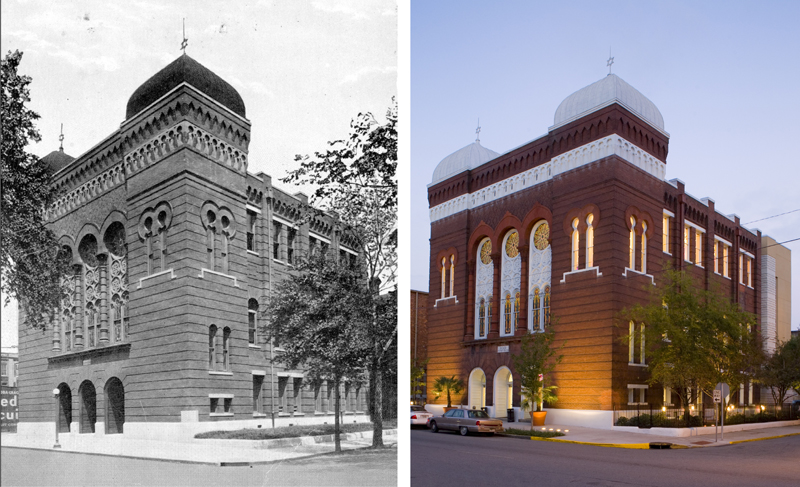 Student Center transformation