What happens when you turn dozens of inventive art students loose on the streets of a medieval village in late October? A Halloween celebration for the ages. Savannah College of Art and Design students imported the festive atmosphere of Halloween here to Provence last week. The annual event started several years ago when students studying in Lacoste wanted to bring their Halloween traditions with them overseas. Now more than 500 villagers celebrate every year with the students, who organize pumpkin carving and face painting workshops for local children.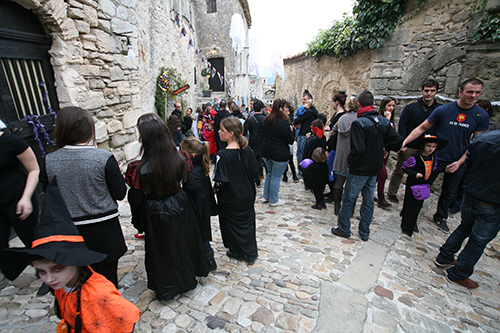 Revelers traveled from Avignon and Marseille to Lacoste to get a taste of a "real" Halloween party.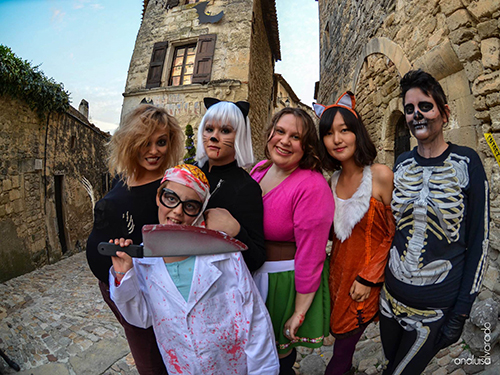 The old bakery of the village, the Boulangerie, became the Boo-langerie. During their free time, students spent about a week decorating the main street of the village and transforming studios and classrooms into haunted houses.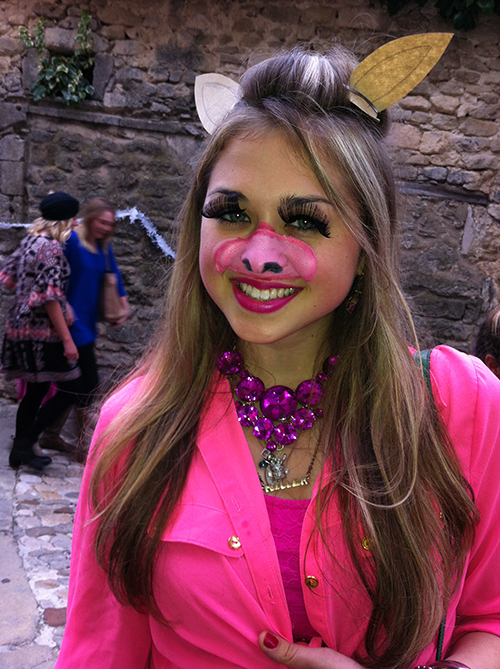 Some students bring a costume with them when they pack for France, and some get creative with what they have on hand or find here in Lacoste. Everyone gets excited the few days and hours before the event, posting on Facebook about having face paint or costumes to lend. The festival is an opportunity for the students to come together, relax and spend a great afternoon with the community.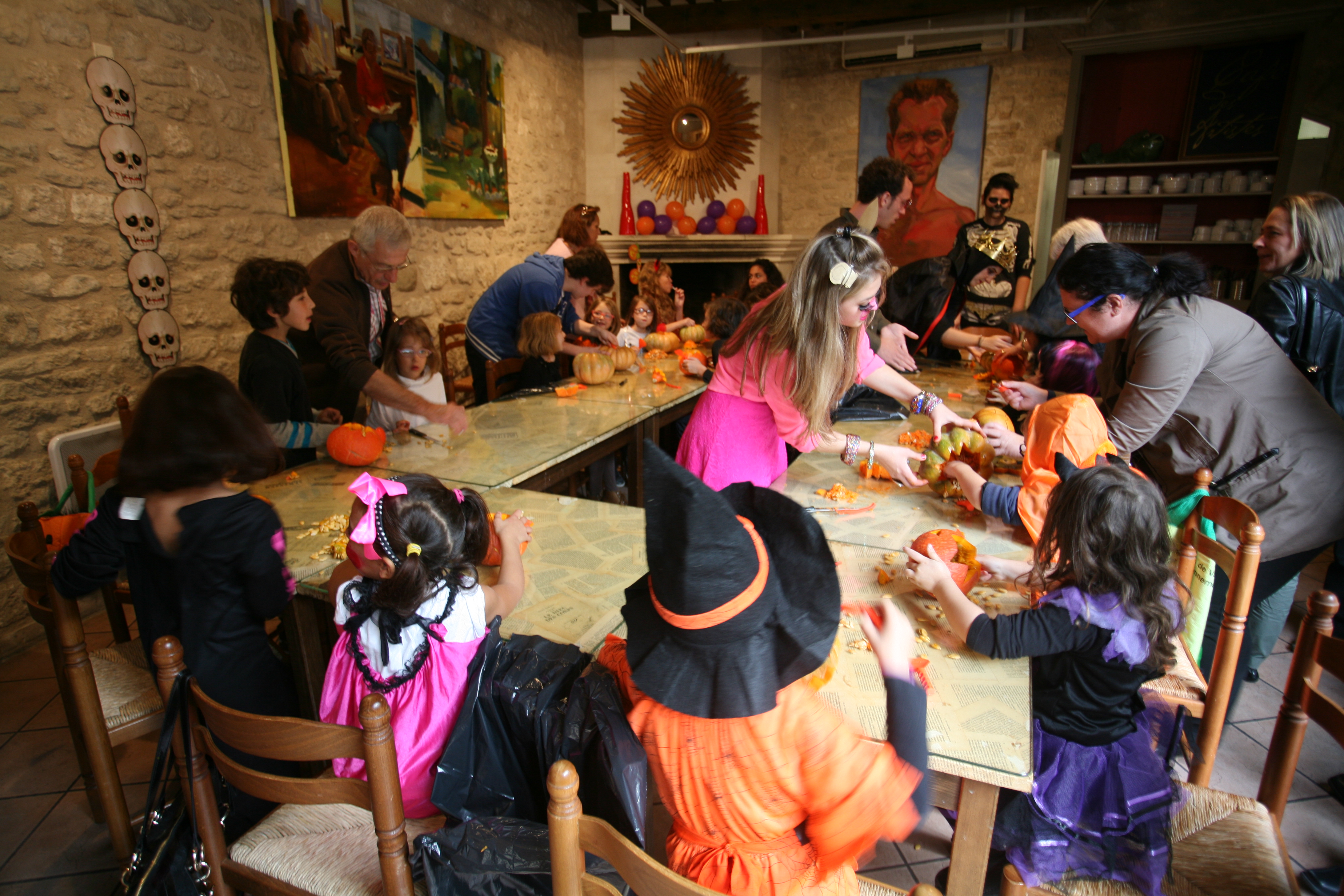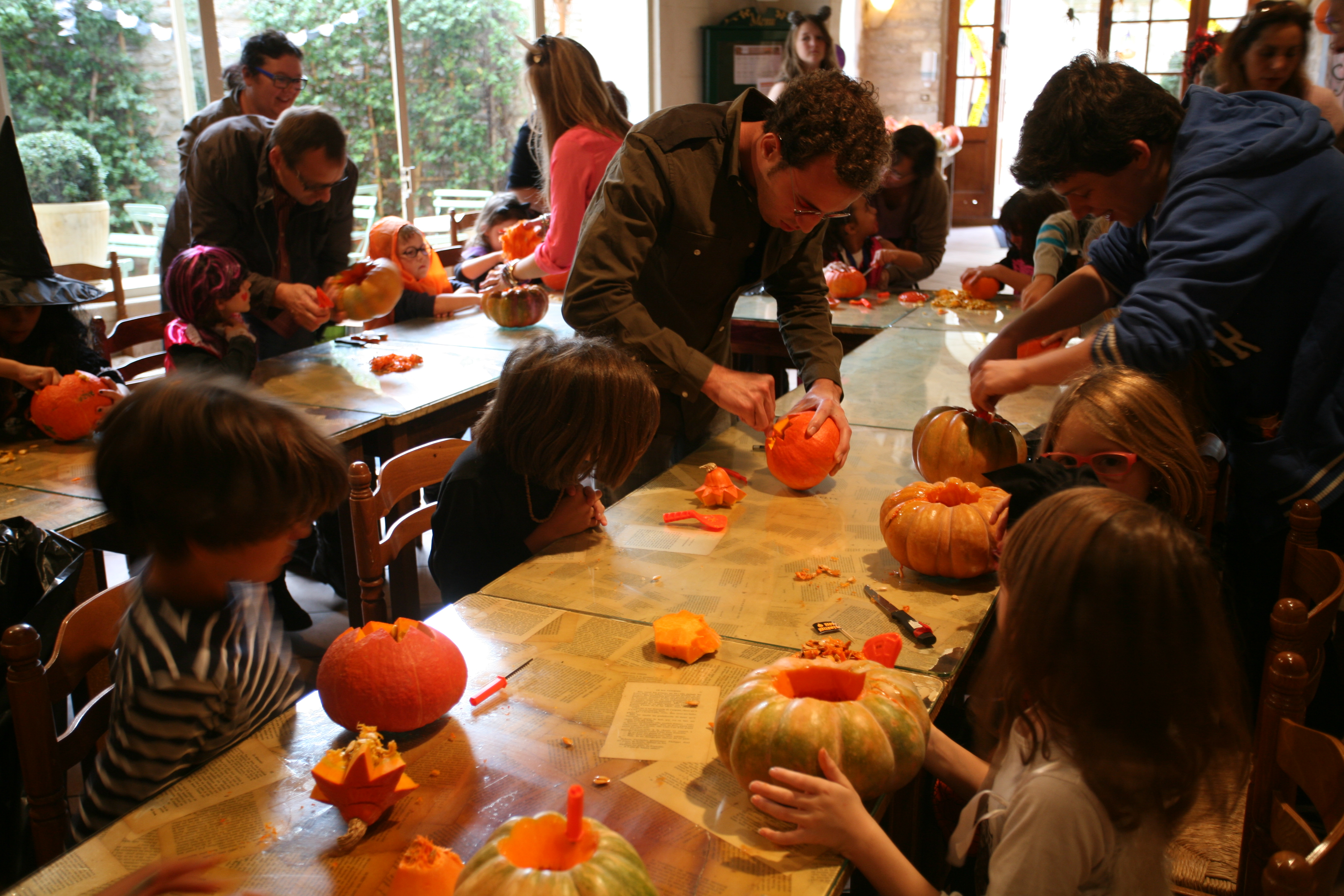 Halloween would not be Halloween without pumpkins. It's a challenge to find the 100 pumpkins needed for the children's carving workshop. A local farmer from the village usually grows the pumpkins especially for SCAD. Though the carving workshop is intense for the student volunteers, seeing the kids walk through the streets of Lacoste with a small carved pumpkin in their hands is plenty of reward.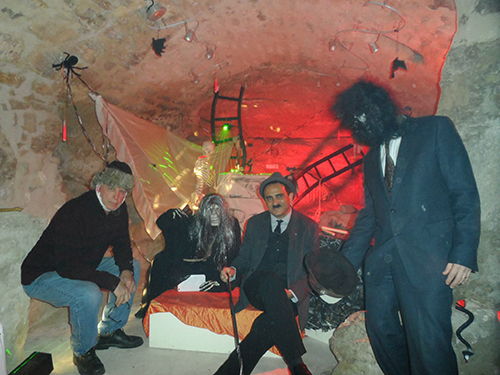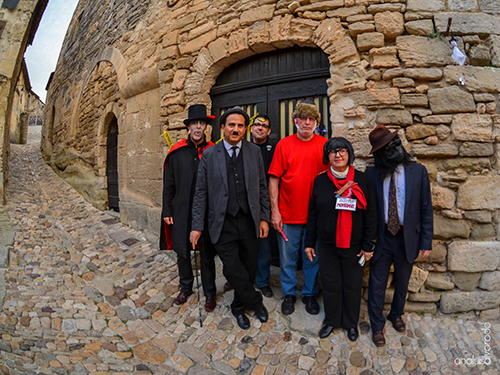 This year, all of our professors joined the festivities and welcomed visitors into the printmaking studio, which they transformed into a dark catacomb. You don't need many decorations to make a medieval cave look appropriate for Halloween, which is one reason why this festival is here to stay.
Cedric Maros is an events and communications coordinator at Savannah College of Art and Design in Lacoste. He came to SCAD in 2010 after working as a production manager in the movie industry.