What if I told you that you could use your vacation to Disney or LEGOLAND to build notions of career planning in your child's little noggin?
Here's how. Take Johnny's favorite attraction and point out all of the things that make it work. Notice the queue and how it's engineered to entertain while moving hundreds of bodies efficiently. Call his attention to the overall story being told and how that tale made him want to buy a hotdog at the seamlessly integrated snack kiosk.
These bells and whistles are not just the result of someone's imagination. (Walt Disney's Imagineers didn't throw fun and color into a pot, chant bibbidi-boppidi-boo, and pull out Pirates of the Caribbean.) Theme park attractions require intricate planning and design.
Enter SCAD's M.F.A in themed entertainment. The first in the U.S., this program gives students the fuel with which to design the experiences we plunk cash down for at zoos, parks, resorts, restaurants, museums, you name it.
There are two reasons why this expertise is in demand. One, with Imagineers retiring in droves, the theme park industry is facing a sea change in its workforce and, two, it's experiencing unprecedented growth.
Consider: DreamWorks' 3.1 billion dollar Dream Center in Shanghai, opening 2016; Universal's Wizardry World of Harry Potter in Japan, opening 2014; Disney Shanghai, opening in 2015.
Sprinkled worldwide among the big studios are smaller companies, like Tribe, Inc., which keep the industry humming with major jobs like producing the Super Bowl half-time show, the Democratic National Convention, and more. All told, the theme park and attraction business is a multi-billion dollar industry with 350 million people visiting the world's top ten parks in 2012, alone.
The professionals who engineer these spectacles want to make room for more. That's why the Themed Entertainment Association will bring the SATE Conference all the way to Savannah this week, so participants can see what SCAD's academic program is all about, and recruit fresh talent.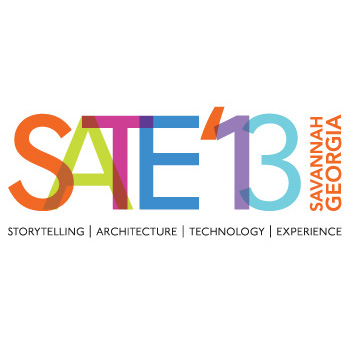 So there's some food for thought while you sweat it out in the long amusement park lines or tour a museum. All hope is not lost if your 16-year-old wants to major in drawing. Your starving artist might end up feeding the fantasies of a generation addicted to ceaseless entertainment and in so doing feed himself, too.
#SCAD hosts TEA's experience design conference SATE 2013 this week in #Savannah. @TEA_Connect @SCADdotedu http://t.co/BSzQywOFO7

— Gokhan Ozaysin (@gozaysin) September 30, 2013