My favorite part of any magazine is a few pages in, the story behind the cover photo. I always want to know what the photographer was thinking.
If the Savannah Film Festival had a magazine, its cover would be by Adam Kuehl (B.F.A., Photography), and he was good enough to indulge my curiosities about what's happening in the portraits he took to commemorate the 15th annual Savannah Film Festival.
Adam has been photographing festival honorees since 2007. While the cinefiles attend screenings and panels, tucked out of the way in an unremarkable room, Adam and his subjects – Hollywood's most intriguing actors and filmmakers – make some remarkable photographs.
On the eve of Savannah Film Festival 2013, as Adam prepares to create another round one-of-a-kind images, here are his iconic portraits of Savannah College of Art and Design's honored guests of 2012. Adam's signature aesthetic is the interaction he inspires between his subjects and artwork by students and alumni in these scenes styled by Amy Zurcher.
Actor James Gandolfini: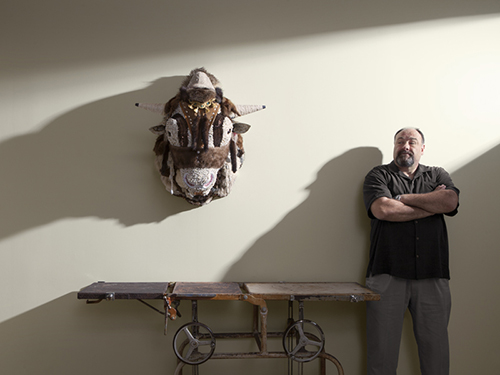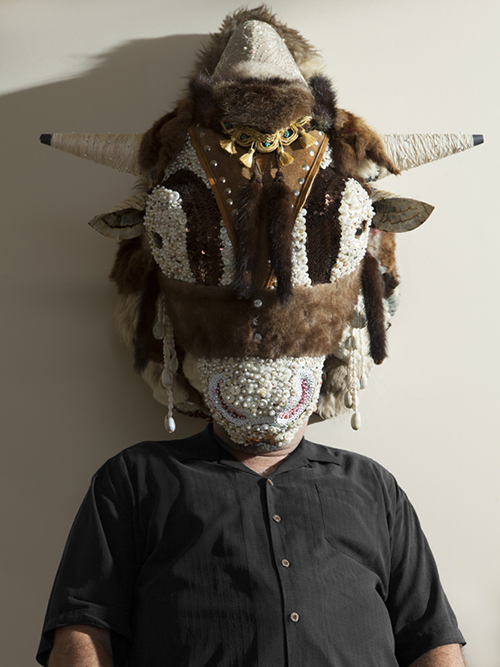 "James had a lot of fun with Marcus Kenney's work. He did one formal photo, then I think the atmosphere of Savannah combined with Halloween gave him the idea to pretend the bull was a mask."
Actress Diane Lane: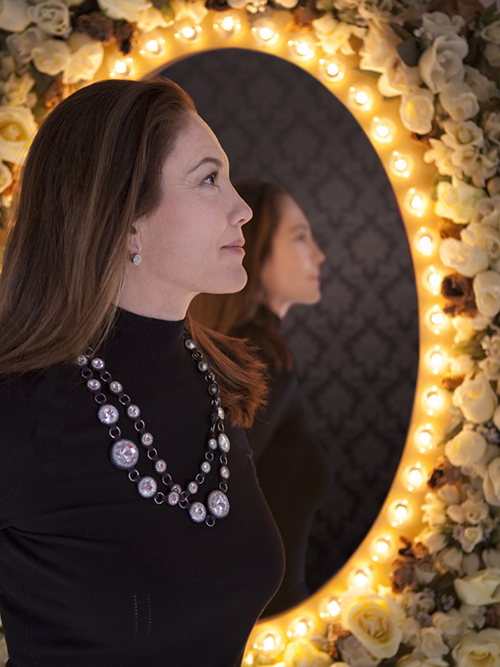 "Diane is a pro who knows her angles very well. We shot this portrait in nine frames." "Rose Mirror" by Rachel Evans. Necklace by Sam Norgard.
Actor Matt Dillon: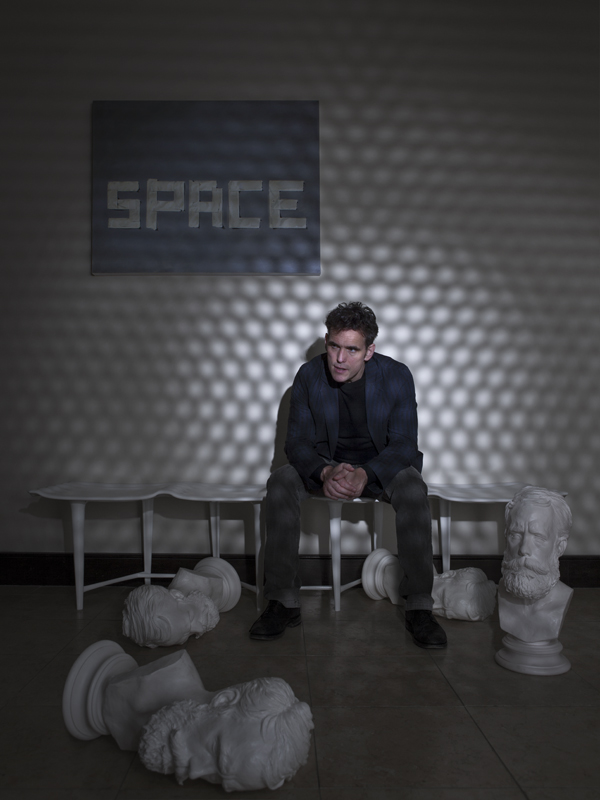 "We've used the same conference room for over two dozen portraits, so new lighting setups have become more and more difficult. Luckily, I found a perforated trashcan cylinder in the green room the day before. We stuck a strobe in the middle of it with gaffers tape to create the honeycomb effect. "Space" by Russ Noto. Busts by Michael Porten. Bench by John McMahon.
Actress Gabourey Sidibe: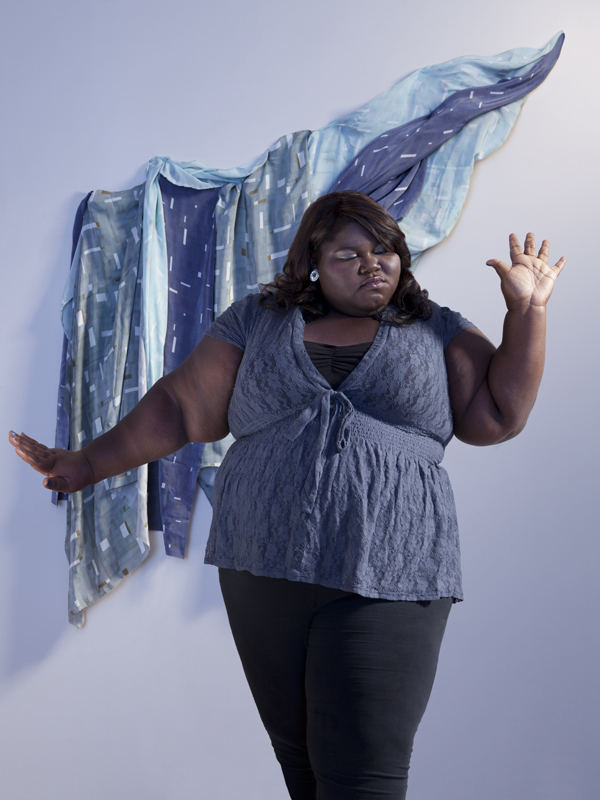 "Gaby was really playful with the camera.  She has pure confidence." Silk scarves by Kate de Para.
Check out more of Adam's portraits here.