Joining their peers in Savannah and Hong Kong, students studying at Savannah College of Art and Design in Lacoste finished out spring quarter by hosting their own version of the Sidewalk Arts Festival for families and children throughout the region.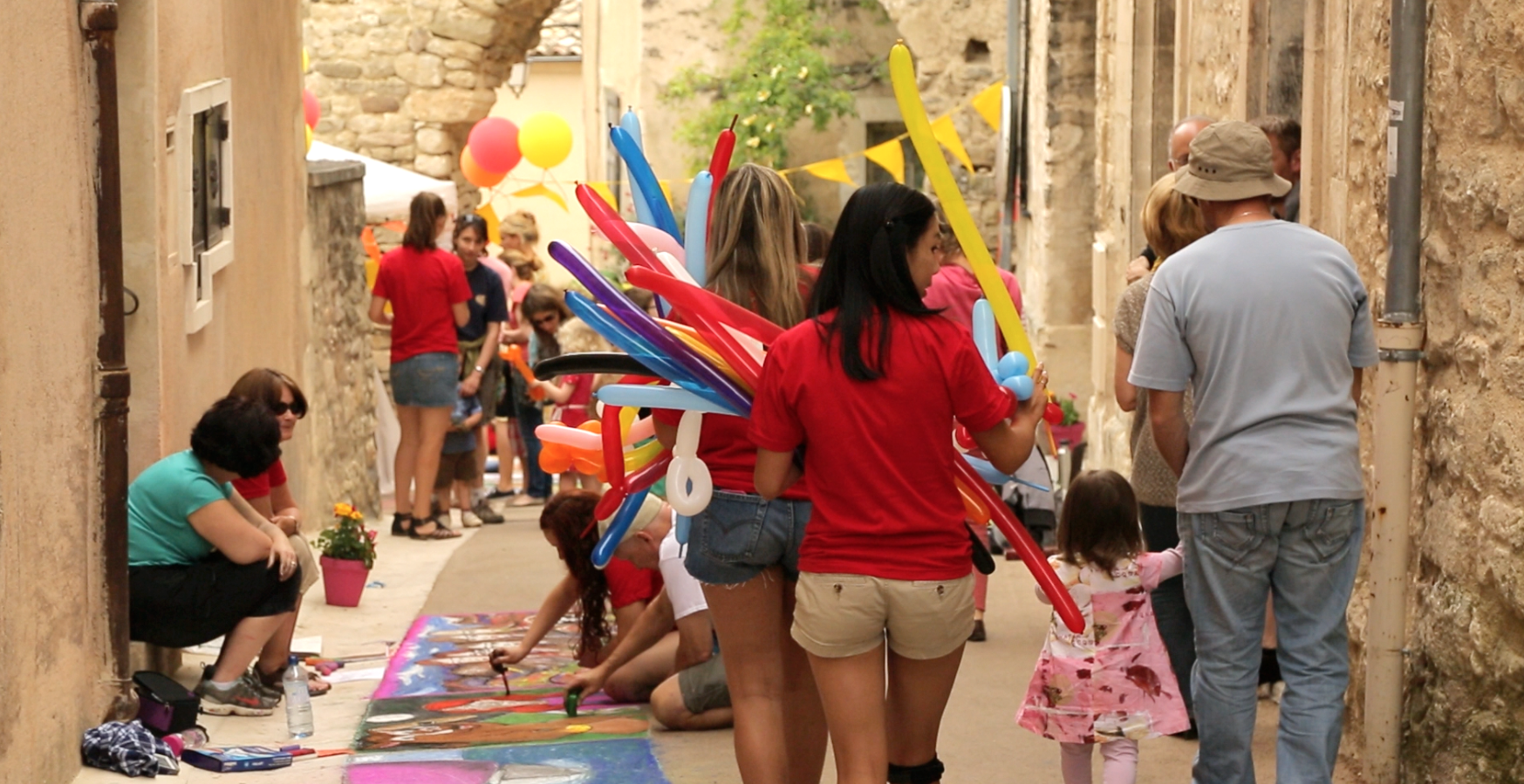 But the grand finale was The Vernissage, the conclusion to every quarter spent at SCAD Lacoste. It's a tradition that gives students a taste of what it's like to show their work abroad and for art lovers in Provence to collect their works. Around 300 visitors come to every exhibition and students are involved in every aspect of the show, from creating the work itself, to framing, matting, curating and installing it, and advertising, as well.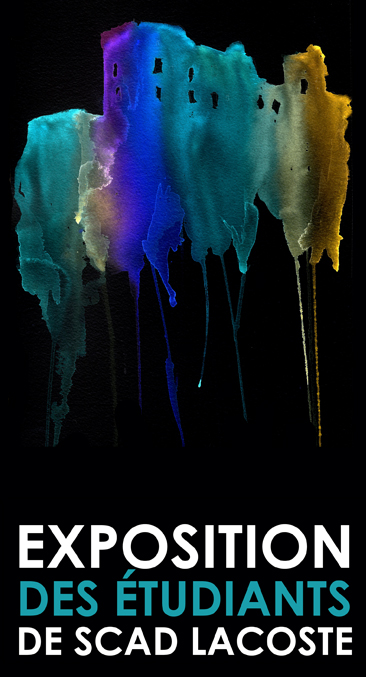 Exhibition invitation, image by Krissia A. Rivera (B.F.A., interior design).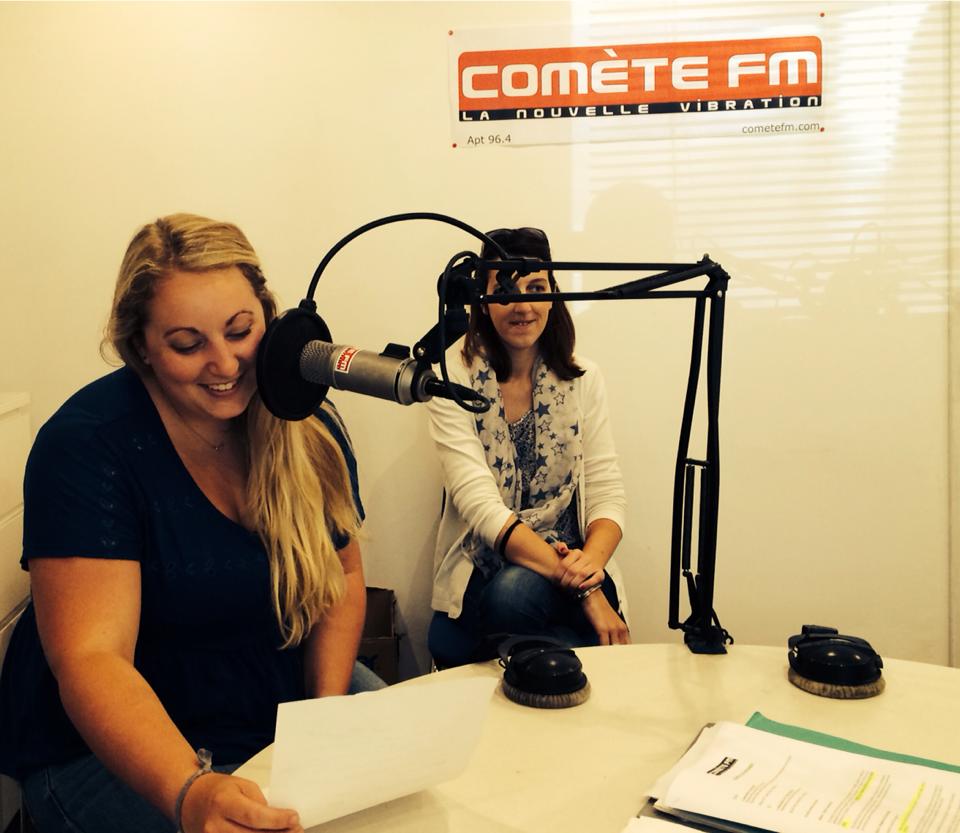 Student Amanda Penley promoting the exhibition on a local radio show.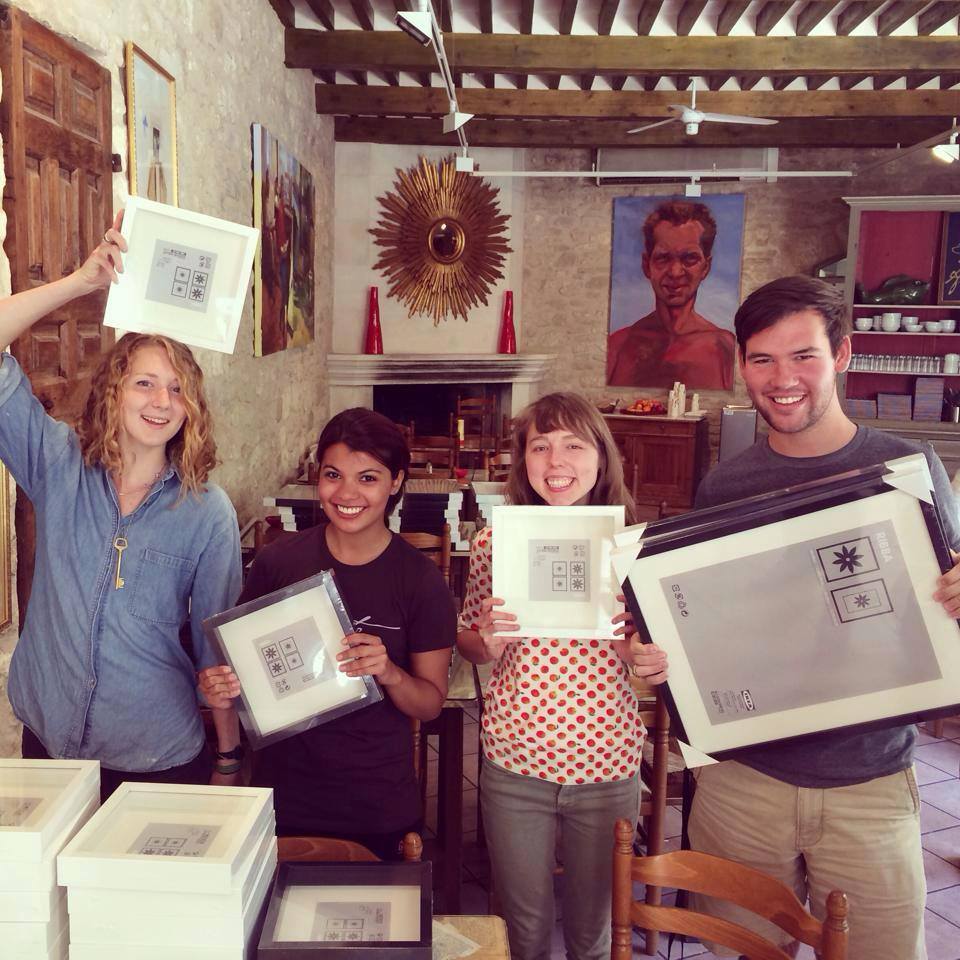 While some students were busy promoting the show, others traveled to Avignon to pick up nearly 200 frames for the exhibition, which always draws the curiousity of French customers who wonder why the students' carts are brimming over with frames.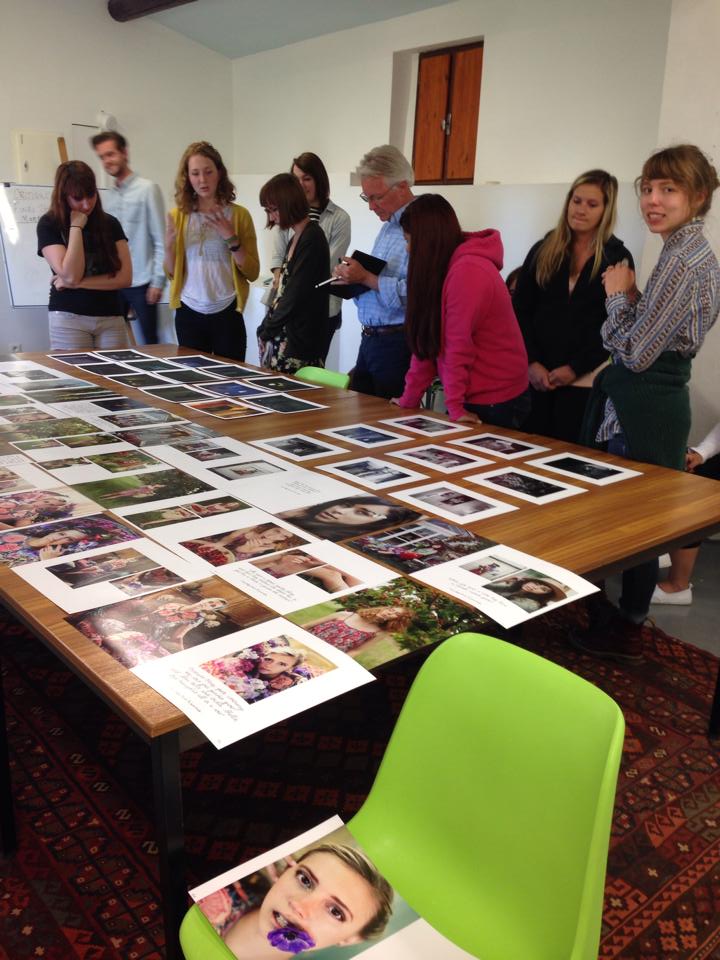 After final critiques with faculty to decide which pieces should be included in the exhibition, like the one here with photography professor Tom Fischer, it was showtime.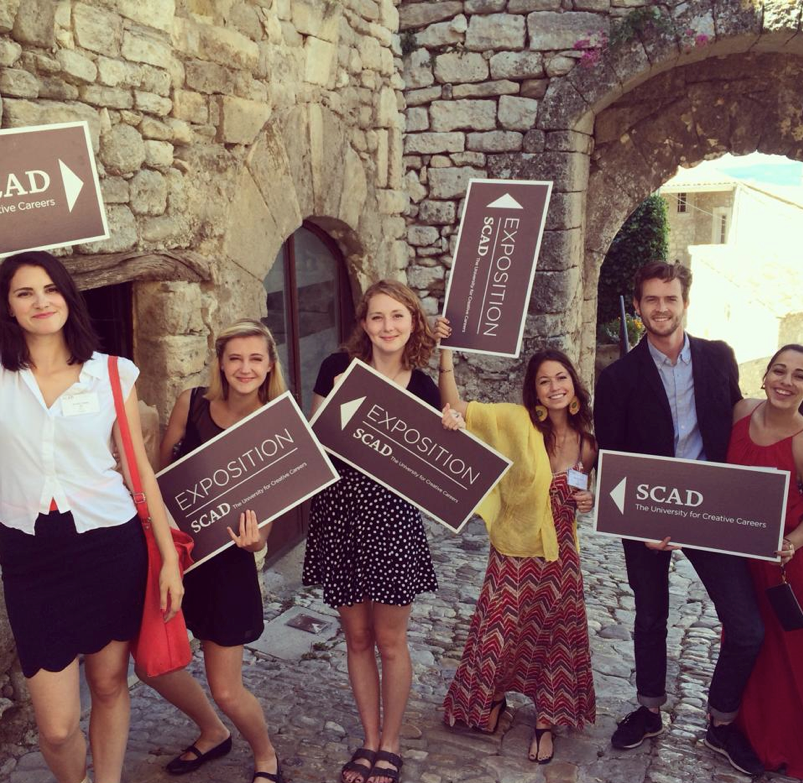 The spring exhibition included work in photography, art history, fibers, interior design and industrial design. It took place throughout the studios and galleries of the campus, giving visitors the opportunity to discover SCAD's restoration of the village.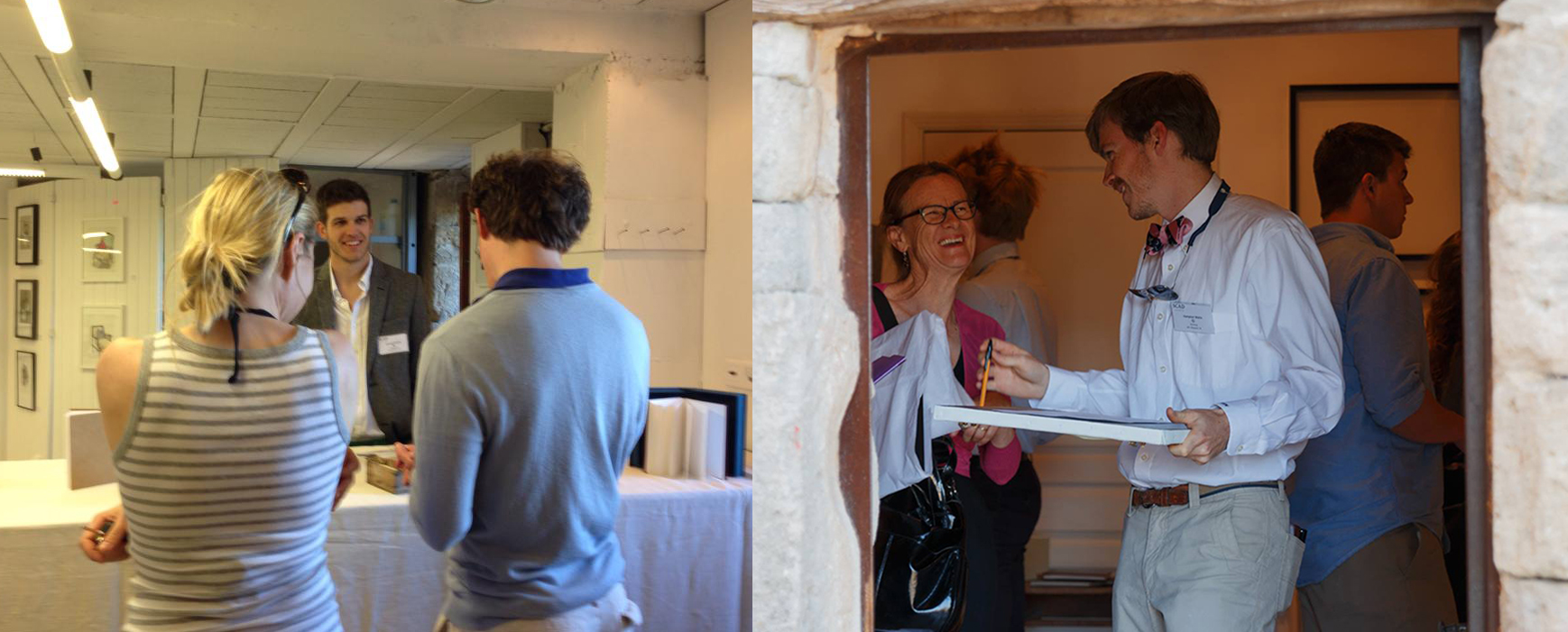 As soon as the exhibition opened, tourists, friends of the college and collectors scoped out their favorite pieces, making sure not to miss an opportunity to purchase a specific piece of artwork or discover the emerging artists who may be famous in the near future.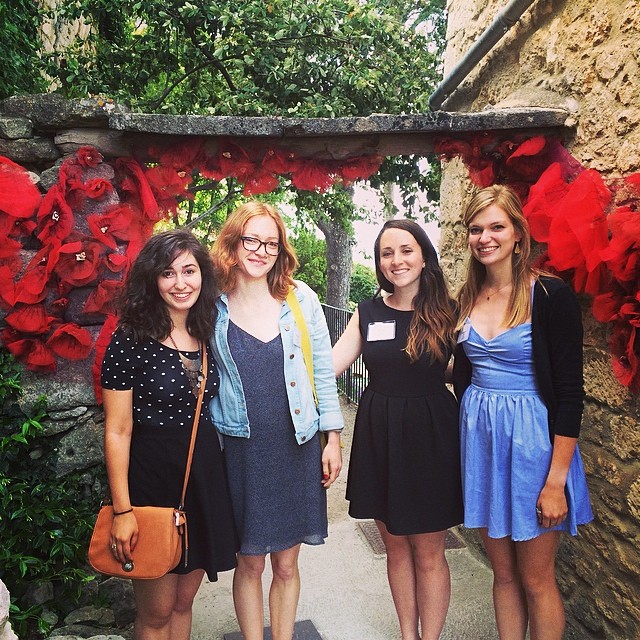 Beside the framed pieces exhibited in the studios and galleries, students used the whole campus as a setting for installations. Some fibers students were inspired by the red poppies blooming everywhere in the valley and decorated the arch leading to the park and opening reception. Overall, the exhibition was a success with around 400 visitors and 152 sales, one every three minutes.
To further celebrate the conclusion of their quarter in Lacoste, students went to Fontaine-de-Vaucluse the day after the exhibition to enjoy a few final moments in Provence before packing up to leave.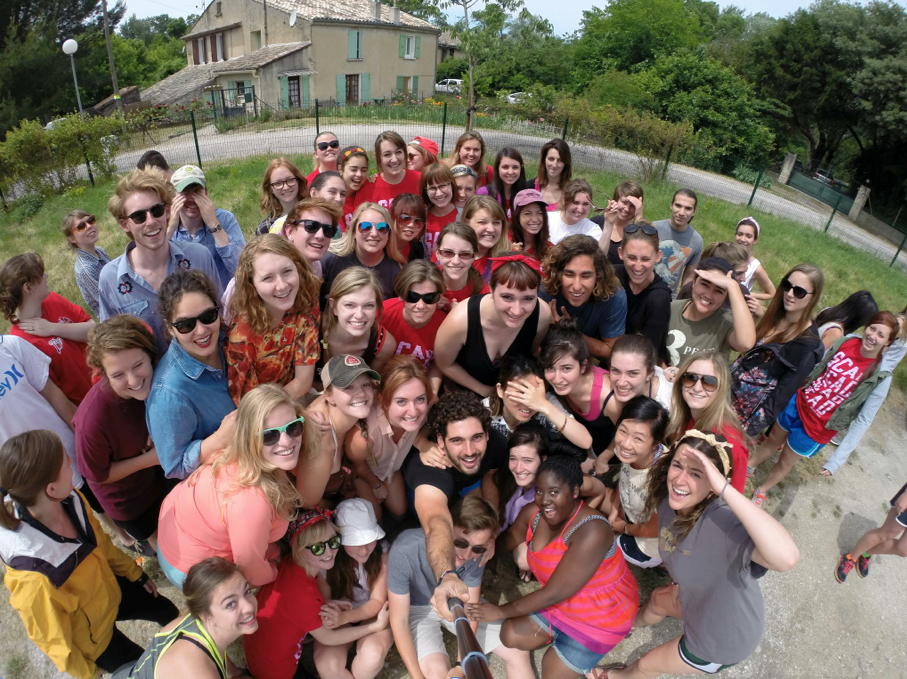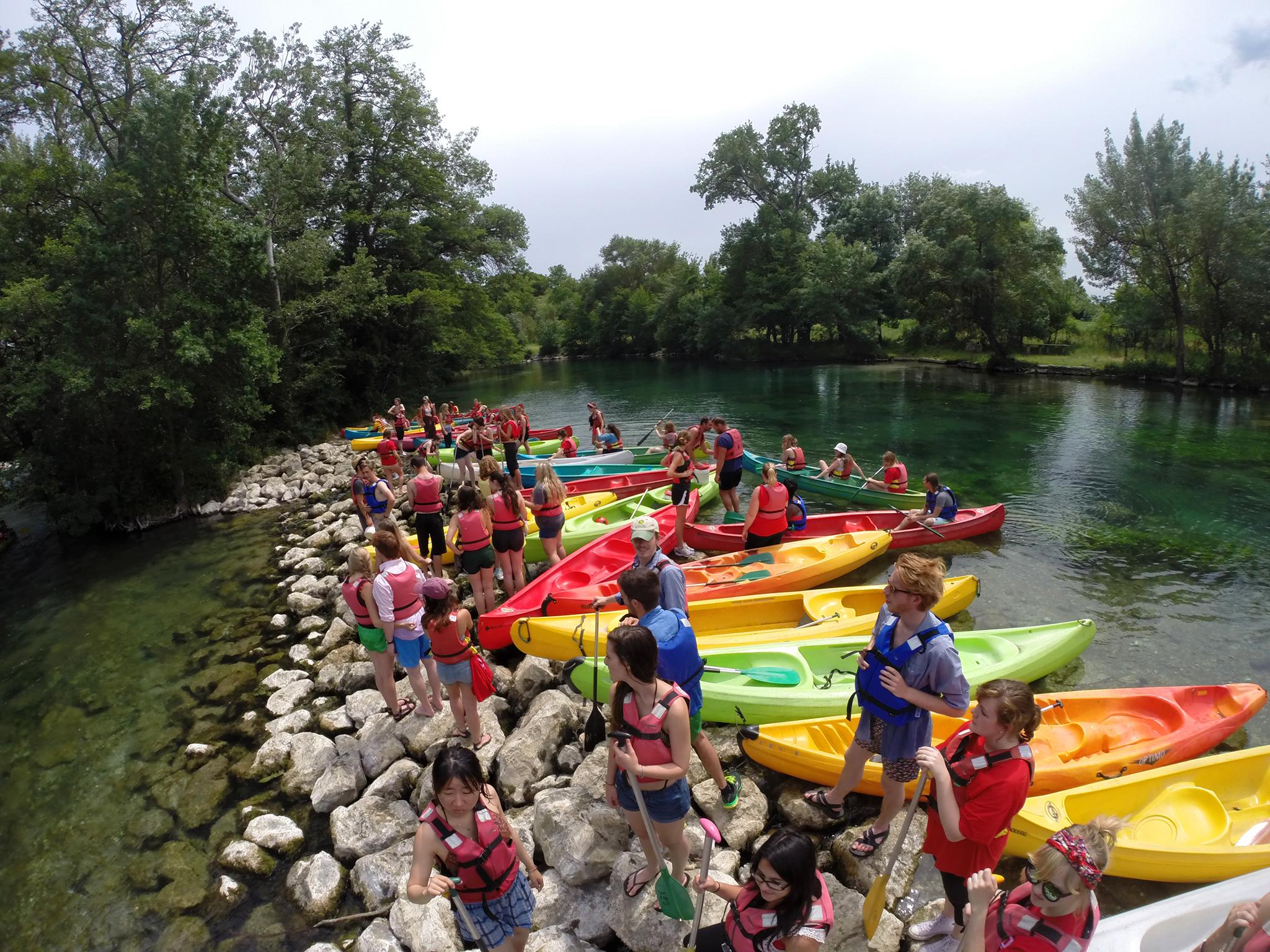 Au revoir, Lacoste et bon voyage, students.