Art fairs are uncharted territory for me. So as I prepared for my first trip to Art Basel Miami Beach (Dec.5-8), I caught up with Marcus Kenney (M.F.A., Photography) to see what ABMB looks like through an artist's eyes. I was relieved to learn that even for the most seasoned ABMB participant – Marcus has exhibited at various fairs there for most of the last ten years - this annual phenomenon can be overpowering. If you're in Miami, look for Marcus and his work at North of Modern, presented by Florida Mining Gallery, Eileen Braziel at SCOPE, and at Savannah College of Art and Design's Artistic Professional Practices panel on Dec. 6 at The M Building.
TM: Describe ABMB? What's the atmosphere like for an artist?
MK: It's kind of crazy. It's hard not to be overwhelmed because there's so much art. As an artist I am around art all the time, but when you see it in a setting like this where there's a dozen art fairs and each fair has probably at least 50 galleries and then each of those galleries has at least three, four, five artists exhibited...you do the math on that.
It's like going into a museum and never leaving for a week. It's hard not to be overwhelmed. From an artist's perspective, it's kinda hard not to question where you fit in with all of this. You see things that you like and you see things that you don't like. I think it's kind of a requirement for any serious artist to know what's being made.
You can see dead artists' work, you can see people from Jeff Koons, you know top-shelf artists, all the way down to students' work and people just getting out of school. So it kind of runs the gamut of what's available.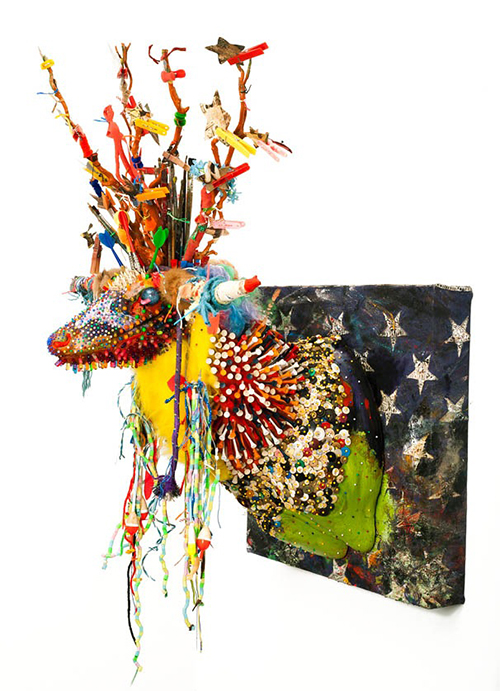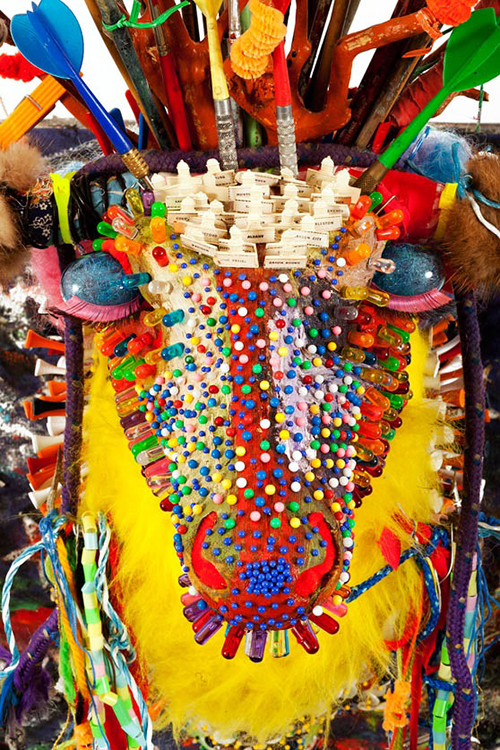 TM: Have you had a particular ah-ha moment at ABMB? Has it influenced your work when you go back home?
MK: I'm sure it does. I don't know that there's been anything specific where I've been like, "Wow, let me try something like that." As a visual artist, you're basically influenced by everything. Last year I went and there was a lot of taxidermy stuff, so it has kind of influenced me not to want to do it as much (laughs). Basically you have the world's art market represented in one location for a week. You can see what's being made in China, you can see what's being made in South America, you can see what's trending in design. You can see everything all in one location, so it's pretty fascinating.
TM: That's why it's so iconic. What's the perception of ABMB among artists?
MK: It's love-hate. As artists you want your work to be down there because the whole world is there, all the major art dealers, all the major art collectors, all the major museums, all the major magazines, not even major, anybody who is connected to the art world is there that weekend. So I think it's important from an artist's perspective to have some sort of representation there because it's all about getting your work seen. At the same time, it's there to be sold. So that's always difficult from an artist's point of view because it's kind of like a flea market style. There are booths after booths after booths, and they're not selling used vinyl and old bottles, they're selling art. People's attention spans are very small and it's different than having a show in a gallery that's going to be up for a month or two and people are able to spend time with it. In Miami, they're just looking and five seconds and they're out because they know that there's a million other things to see. So you really have to have something that really stands out to get people to look at it. If it's a real serious work it's hard to get the attention it deserves.
TM: On a lighter note, who throws the best parties at ABMB?
MK: Artists' parties are the best ones, where the artists will get together, get DJ's and stuff. Usually a lot of the party scene…there's so many of them and it's kind of like I was saying with the art fairs. You go to one and somebody will say, "There's another one over here." So you don't ever really get to settle in. It's kind of like bar hopping, but you're party hopping. Some of the best times are when you just get a group of people together and go to a restaurant and have a conversation.
TM: There's plenty of good places to eat in Miami for sure. Would you say ABMB is more business or pleasure?
MK: It's both. That's why they do it in Miami because Miami is such a great place to be, especially in a…what is it 30 degrees here today? We're in Savannah, so imagine people coming from New York and London, you know, the cold parts of the world. Who wouldn't want to go to Miami for a week? It's a beautiful place to be. It's both. As an artist, it's both. It should always be both. Every day it's pleasure because you get to do something that you love to do, but it's also business. If you're doing it right, I think.
TM: Is there an artist that you've either met or learned about at the fair that you follow now because you first encountered them at ABMB?
MK: Last year I met a photographer who I was familiar with - Lori Nix - and I was at Pulse sitting outside and met her and started talking about her work and my work. We were familiar with each other's work, but had never actually met. Now she has a solo show in New York. It's always nice to put a face with the work. You meet a lot of people. Tony Fitzpatrick out of Chicago, I've been in shows with him and seen his work before and he does these nice little collages. But I had never actually met him. So it's nice to be able to put a face to the work.
TM: What do you have your eye on this year? What's your agenda for this installment of ABMB?
MK: The more you go somewhere the more you feel comfortable with it and you know you're not gonna see it all, so you're able to slow down and enjoy it. Having gone so many times now I don't feel like I have to see everything. This year I just want to enjoy it and really take my time, try not to get to every single thing because it's impossible anyway. Just to enjoy looking at other artists' work and see what's going on in the art world right now.
TM: Tell me about the two exhibits you'll have going on?
MK: Florida Mining is a gallery in Jacksonville that I just had a show with. They have a project – there are tons of these things, too. It's not just the actual fairs, but there's all these little independent projects that people do. It's called North of Modern. Mine will be a mix of installation, sculpture and painting. I'll have a good bit of work there, which is nice. At SCOPE, I'm showing with a lady out of Santa Fe that I've shown with in the past. She works with the Navajo Nation and we're gearing up to do a project with them next summer. They're doing a site-specific installation. There's Navajo artists and they're also inviting outside contemporary artists, so I'm really excited about this. Eileen Braziel is the gallery.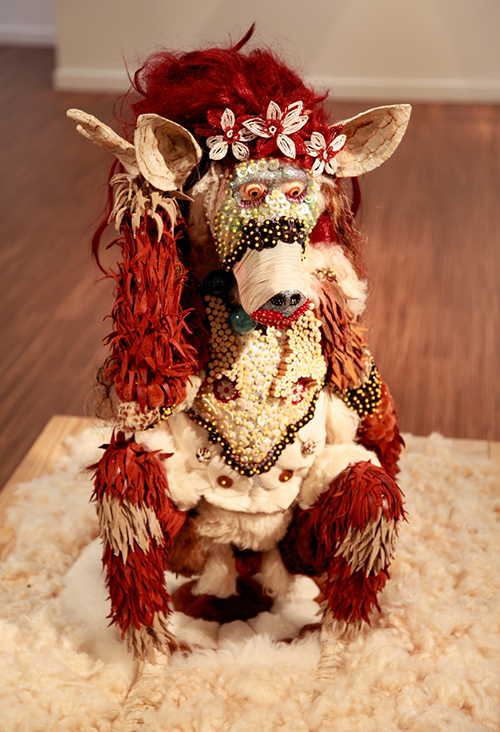 TM: I'll definitely stop by. What's your advice for getting the most out of the fair?
MK: It would benefit you to do a little bit of research before and figure out what you want to see. There's the big far, Art Basel, which is huge. You could spend many days there. When I was first going I would go there and try to do too many fairs. If you researched it and had an itinerary – though it's hard to keep one while you're down there – that would probably be helpful. And then just make sure you have some down time because it can really turn your brain into mush. Coming back is always difficult.
TM: How's that?
MK: You're exposed to so much. It's so much to process.
Because I'm a visual artist, everything is so visual to me that when I come back I am just kinda overwhelmed, over-stimulated might be the correct word. It just takes a while to figure out what you've seen and how you're going to put it to use going forward.
I really like that. It's the end of the year. After Art Basel, then it's the holidays and I tend to not do a whole lot of work during that time, so by the time January comes back around I am ready to get back at it. You're gonna love it, it's great.