Applicants must use the online file management system SlideRoom to submit a portfolio for review. From SlideRoom, you can upload still images, Word documents, and digital and multimedia files. You can also find instructions for creating a corresponding inventory of work in the portfolio (required), including titles, dates, media, dimensions, and specific responsibilities on group projects, if applicable. A fee of US$10 is charged by SlideRoom for each portfolio submission. Only one portfolio submission will be permitted for scholarship consideration.
SCAD Hong Kong applicants may choose to make an appointment on campus with admission staff to hand in application materials including the portfolio. All portfolio submissions must be in a digital format. Portfolios can be submitted on a CD, DVD or USB flash drive. Files should be saved as a JPEG, a PDF, or as a digital portfolio created in PowerPoint or Flash (JPEG images are preferred). Please note that digital portfolios will not be returned to students once submitted.
Portfolio submission
SlideRoom allows you to upload files for submission to the admission department as a portfolio. If you have not yet applied to SCAD and would like your work reviewed for admission or scholarship consideration, begin the admission process by applying.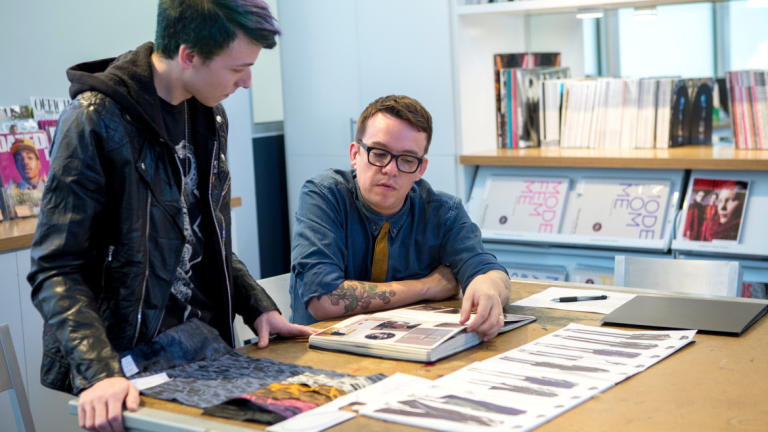 Bring out the best in your portfolio
The goal of a successful portfolio is to tell a visual narrative of your passions, explorations and abilities. The best format for displaying your work depends on the type of work you wish to show. To help you develop your strongest portfolio, SCAD has compiled a set of guidelines for presenting visual arts and design pieces, performing arts auditions, writing samples and more.
See the full list of portfolio guidelines