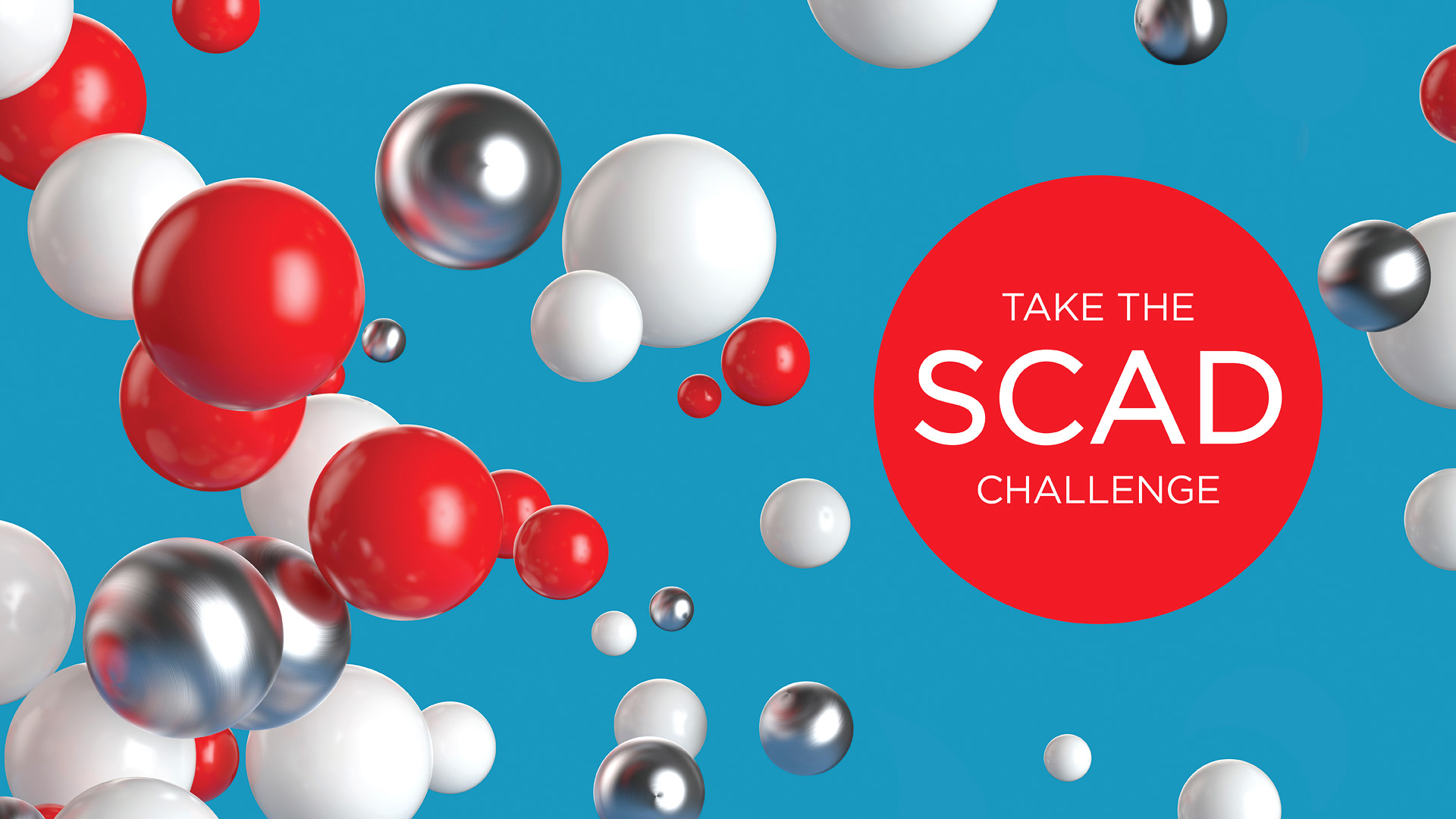 Showcase your art for a chance at a scholarship
Your artistic vision could earn you the honor of being a SCAD Challenge scholarship recipient at The University for Creative Careers.
The SCAD Challenge competition gives you the opportunity to submit your works of art to a panel of accomplished SCAD faculty. Entries must demonstrate creativity, innovation and a strong understanding of aesthetics. Let your design speak to your skill level and ability to handle university-level design assignments.
Challenges are open to current juniors and seniors in high school as of the 2017-18 academic year. A panel of SCAD faculty will review and evaluate submitted entries, and three winners will be selected from each category.
SCAD Challenge categories
2-D design
3-D design
Architecture and industrial design
Fashion and accessories
Film and animation
Graphic design
Performing arts
Photography
Writing
Complete an application. Online applications must be submitted by 5 p.m. ET, Feb. 2, 2018.
Junior and senior entrants must complete an undergraduate application for admission to SCAD.

Students who have already completed the undergraduate application should submit their work to the SCAD Challenge categories in SlideRoom. Scroll down in SlideRoom and review all of the SCAD Challenge guidelines. Applicants may submit work to a category outside of their primary major of interest. Applicants may enter work into multiple categories.
Keep in mind that you can apply to SCAD with interest in a particular program but still submit a portfolio to be considered in one or more unrelated SCAD Challenge categories. For example, even if you're interested in majoring in interior design at SCAD, you can still submit a portfolio in the photography category in the SCAD Challenge competition.
Submit your work. Artwork must be submitted by 5 p.m. ET, Feb. 2, 2018.
Your entry should show work in one or more of the SCAD Challenge categories listed above.
To see submission guidelines and enter your work, log on to the SCAD SlideRoom portfolio manager.
From the directory of portfolio categories, select the SCAD Challenge category that matches the competition you wish to enter (for example: "SCAD Challenge: Photography").
Complete the form as directed, upload your materials and submit.
Winners will be notified on March 9, 2018.
Challenge awards
Three winners from each SCAD Challenge category will receive a scholarship upon admission to the university. Scholarships are renewable each year until completion of a bachelor's degree as long as the recipient maintains a cumulative grade point average of at least 3.0.
First place — platinum award
US$4,000 SCAD Challenge scholarship
Second place — gold award
US$3,000 SCAD Challenge scholarship
Third place — silver award
US$2,000 SCAD Challenge scholarship
SCAD reserves the right to use images or stills from the submitted work in promotional material.