Careers in historic preservation
Become a preservationist. Become a conservator. Become a restoration artisan. SCAD has been in the vanguard of preservation for more than three decades. From adaptively reusing nearly 100 historic facilities around the world and being the only historic preservation program in the country to offer immersive studies in the U.S., Europe and Asia, to receiving honors from UNESCO, the American Institute of Architects, the National Trust for Historic Preservation, the Congress for the New Urbanism and others, SCAD is global in its presence, influence and impact.
Launch your career as a professional:
City and regional preservation planner or researcher
Digital cultural heritage specialist
Preservation design consultant
And get recruited and hired by the best of the best:
US/ICOMOS
Architectural Digest
Association for the Preservation of Historic Congressional Cemetery
Design your legacy
As a student at SCAD, you will develop a keen understanding for the design and cultural significance of historic structures. Alumna and 2014 presidential medalist Zoe Leung explains how SCAD's unique environment inspired her work as a student and helped her land an internship with the leading international organization for historic preservation.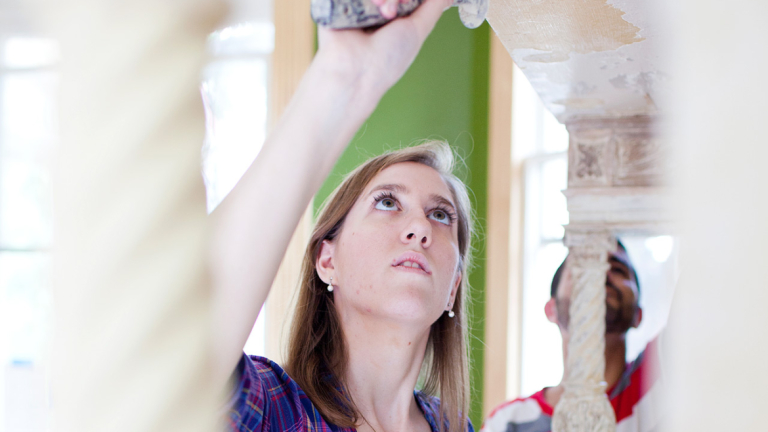 SCAD will see you to success
We make it a point to support our students both within the classroom and beyond. As part of that effort, the office of career and alumni success at SCAD offers students and graduates an array of career-building services, including:
Résumé development
Portfolio building
Mock interviews
Self-promotion
Assistance finding internships and employment opportunities
With professional guidance and one-on-one advising, SCAD will stay with you to help you kickstart your creative career.