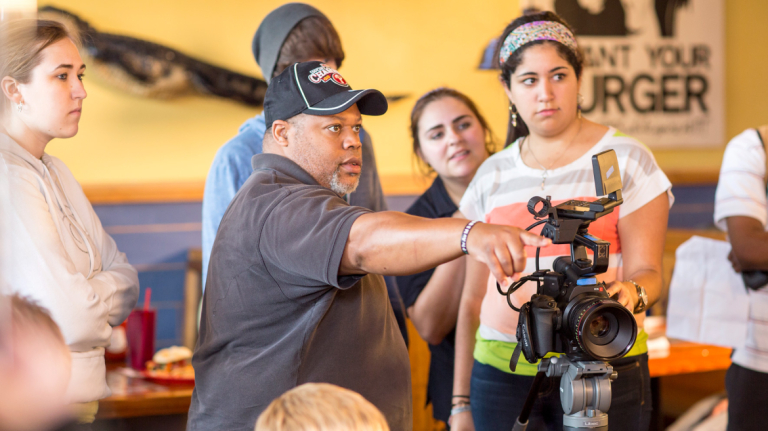 An award-winning faculty of industry professionals
SCAD faculty members are some of the most admired professionals in higher education. Our dedicated professors have received Primetime Emmys, Peabody Awards and numerous Academy Award nominations, among other distinctions and honors.
"Each of us has a voice. As an educator it is my mission to work with each student in assisting them to discover and unleash that voice through art making. Today, more than ever, our culture is permeated with the complexities of time-based media. The need for exploring new avenues of storytelling with vitality and clarity of vision is paramount in cultivating new talent."
Michael Jackson Chaney | Film and television professor
From the red carpet to the editing bay
Our professors are passionate about communicating in ways that resonate with students. At SCAD, superlative teaching is always our number one priority.
Our film and television faculty have worked for some of the biggest names in the industry, including:
BBC Productions
Columbia Pictures
Fox Sports
Ready — action!
Receiving guidance from our accomplished faculty is just part of the overall experience you'll enjoy as a SCAD student. We have carefully developed a culture that includes signature events, visiting artists and professionals, and the best facilities and resources — all to support our students' success.
See more of the film and television student experience