Careers in fibers
Become a material specialist. Become an installation artist. Become a textile designer. SCAD fibers alumni open their own studios and businesses and work at and for universities, galleries, community arts programs and leading companies that include Anthropologie, Urban Outfitters, Martha Stewart Living, Paper Source, Diane von Furstenberg, Duralee Fabrics, Lilly Pulitzer, Macy's, Target, JCPenney, Kohl's, Mohawk Fabric Company and Brintons.
Launch your career as a professional:
Material specialist
Installation artist
Textile designer
And get recruited and hired by the best of the best:
Anthropologie
Chrysler
Ralph Lauren
Fashion your future
A SCAD education will give you the tools you need to grow a career based on your artistic talents. Alumna and Folk Fibers founder Maura Ambrose — winner of 2013 Martha Stewart American Made award — applied her SCAD education to build a handmade quilt business near Austin, Texas.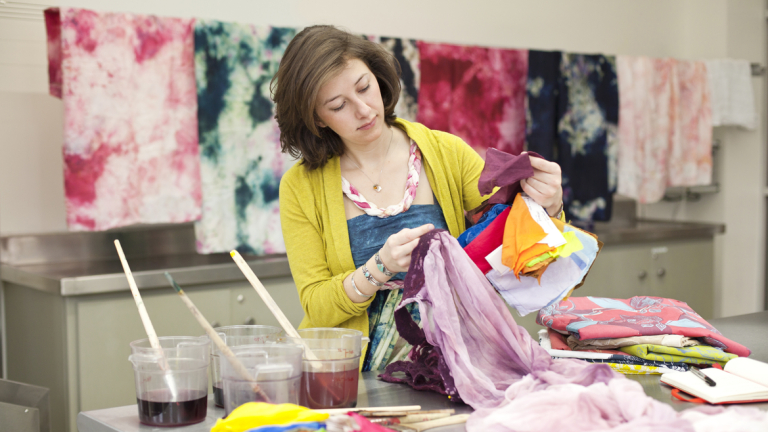 SCAD will see you to success
We support our students both within the classroom and beyond. As part of that effort, the SCAD office of career and alumni success offers students and graduates an array of career-building services, including:
Résumé development
Portfolio building
Mock interviews
Self-promotion
Assistance finding internships and employment opportunities
With professional guidance and one-on-one advising, SCAD will help you kick-start your creative career.