Follow your passion
SCAD offers tremendous opportunities for personal career growth, and many of our students find off-campus venues to showcase their work as well. SCAD fashion students have partnered with ELLE magazine on FASHION | NEXT, when the magazine showcased their work in a Fall Fashion Week runway show at Lincoln Center. Our students have also worked on projects through the SCAD Collaborative Learning Center, partnering with Dressage, Kohl's, Microsoft, Dylan's Candy Bar and others.
A place where your ideas become reality
SCAD offers fashion degrees in Savannah, Atlanta and Hong Kong. Each location provides the latest technology and comprehensive resources for creating fabulous work. For added inspiration, the SCAD Museum of Art also features the André Leon Talley Gallery, exhibiting premier pieces from SCAD students and renowned designers.
Premium tools always at your fingertips:
Design studio classrooms, lecture classrooms, and drawing and fashion sketching classrooms
PC CAD labs with Wacom Cintiq tablets
Sewing labs with industry-standard Juki machines; multi-thread Juki and Brother sergers; Juki and Singer zig-zag, chain stitch and purl blind machines
Resource room with access to fabrics research, fashion books and magazines, and trend services Peclers Paris and WGSN
Bernina and Viking button hole and specialty machines, Juki and Pegasus cover stitch machines, U.S. Stitch Line and Rimoldi blind hem machines, Heat Seal machine by Insta
Adobe Creative Cloud (always up-to-date and free for download)
Gerber Vision Fashion Studio software and Gerber Infinity plotters for creating mood boards, flats, patterns, websites and portfolios
Pattern drafting tables, Wolf and PGM dress forms, and steam irons
Bringing in the icons
SCAD regularly ushers in top names in fashion to lead workshops and panel discussions, give guest lectures, and even offer student critiques. We've hosted industry titans such as Stephen Burrows, Francisco Costa, Karl Lagerfeld, Tom Ford, Marc Jacobs, Diane von Furstenberg, Vera Wang, Alexander Wang, Manolo Blahnik and Miuccia Prada — and they want to meet you.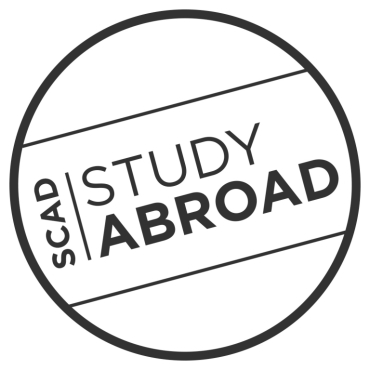 Make your SCAD experience even more unforgettable
We encourage students to take a quarter abroad at one of our international locations as a means of gaining cultural perspective, adding a worldly dimension to their résumés, and drawing inspiration from the sights, sounds and characters of an entirely new setting.
View our locations
Putting your talent in the spotlight
It wouldn't be the fashion world without glamorous events, and SCAD's annual calendar is packed with galas, shows and functions to slake your thirst for style.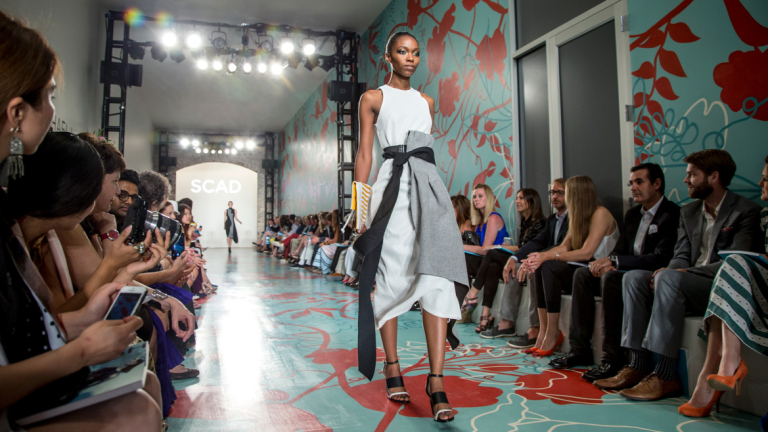 SCAD Fashion Show
Billed as one of the premier student shows in the country, the SCAD Fashion Show presents juried collections of student work in an event that's streamed live and covered by international media. Each year as part of the show, former Vogue editor André Leon Talley presents his namesake Lifetime Achievement Award to an outstanding fashion icon.
See more from the show in student work
Learn from the masters
The SCAD Museum of Art in Savannah gives fashion students the opportunity to be inspired by world-renowned icons. The museum regularly hosts extraordinary fashion exhibitions, like "Oscar de la Renta: His Legendary World of Style," featuring 70 original garments, many of which were designed exclusively for his closest family and friends.
Take your love for fashion to the next level
Request more information today from The University for Creative Careers, and we'll send you everything you need to begin your journey at SCAD.