Pursue equestrian studies in an environment customized for you
At SCAD, there's more to life than just rigorous studies. You'll have access to an abundance of resources, ride in top-tier facilities, and enjoy countless extracurriculars to help you relax, recharge and have fun.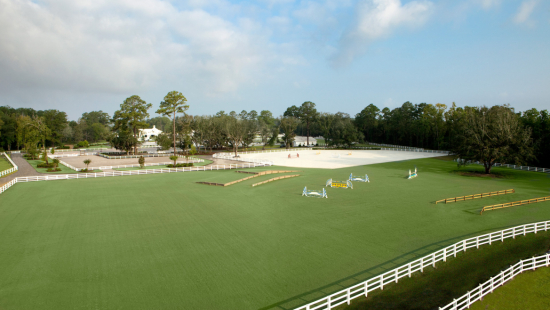 Breathtaking facilities for you and your horse
The Ronald C. Waranch Equestrian Center is a state-of-the-art 100-acre complex with two barns for horses belonging to SCAD, students and boarders. The all-emcompassing facility offers a trophy room, tack room, wash stalls, veterinary clinic, laundry service and storage space.
Additional features of the world-class Waranch center include:
Three large competition rings, 17 turndown paddocks, a European walker for exercise and pastures
A derby field with state-of-the-art footing consisting of European fibers, diatomaceous earth and sand
The new Shaw Pavilion, a covered arena for year-round riding
Large stalls with top-of-the-line ventilation and insect control
Individual grooming equipment in each stall, and individual saddles with correct padding for each horse
Full-time, on-site management staff offering 24/7 care
A staff veterinarian providing the latest treatments and therapies, including shock wave and ultrasound
Get the inside track
The SCAD equestrian studies department is a key player in the equine industry. We regularly host championships for the Intercollegiate Horse Show Association and the ANRC, as well as other events like the United States Hunter Jumper Association's Trainers Symposium. Through these opportunities, you'll get a firsthand glimpse at training, production, judging and show management.
Learn from admired equine professionals
SCAD hosts visiting equestrian-industry professionals, including internationally acclaimed riders, judges, trainers, veterinarians and horse show managers. These experts offer exclusive master classes, participate in private parties and deliver inspiring lectures — and you're invited for it all.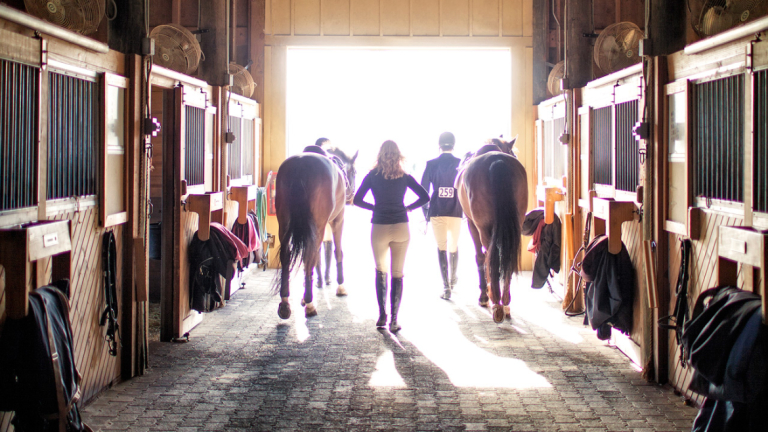 A culture for horse lovers
If you love all things equine, you'll fit right in at SCAD. We're the only art and design university with an equestrian studies degree program, and since 2002, we've won more American National Riding Commission championship titles than any other team. From the excitement in the air before a show to the comforting scents of hay and leather that fill the barn, you'll feel completely at home.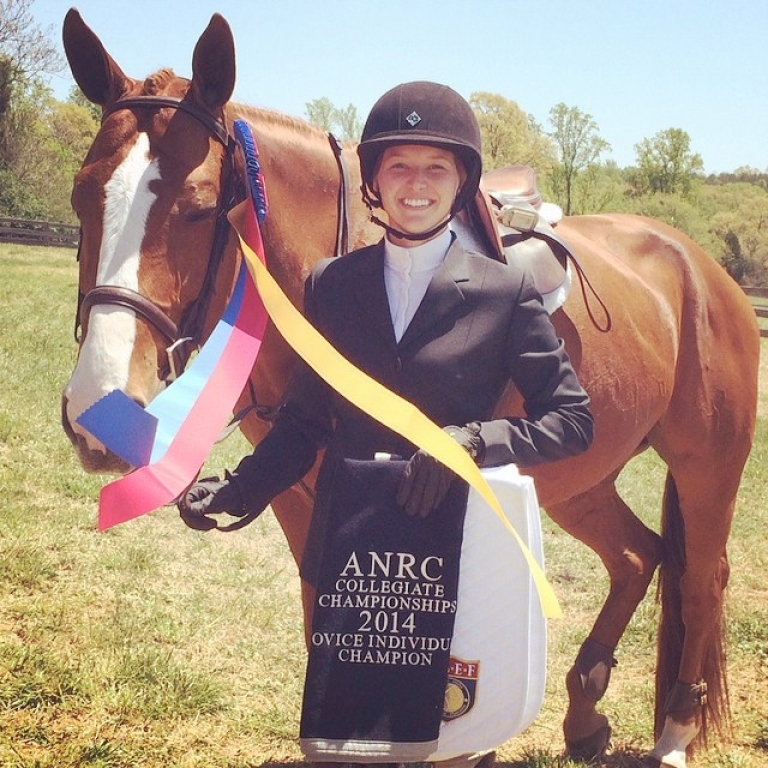 #ANRC Novice Individual National Champion 2014! Couldn't have done it without this amazing horse, @ashleylaurenhenry and the #scadequestrian team! So thankful to have had the opportunity to represent #SCAD and ride in front of two incredible horsemen.
Get a jump on your career in equestrian studies
Request more information from SCAD and we'll send you all of the information you need to pursue a degree in equestrian studies.