Careers in architecture
Become an architect. Become a construction manager. Become a zoning official. Become a real estate developer. SCAD molds professionals who consider a range of issues — from the social to the sustainable — as they create and renew the buildings and spaces in which people work, gather, play and live.
Launch your career as a professional:
Architect
Building inspector
Building construction manager/performance evaluator
And get recruited and hired by the best of the best:
American Institute of Architects
BBG-BBGM
Fentress Architects
A career that merges science and design
Creativity comes in many forms, and ingenuity often relies on advanced technical understanding. At SCAD, you can fuse your passion for art and design with next level science, technology, engineering and math skills to fully prepare yourself for a successful career.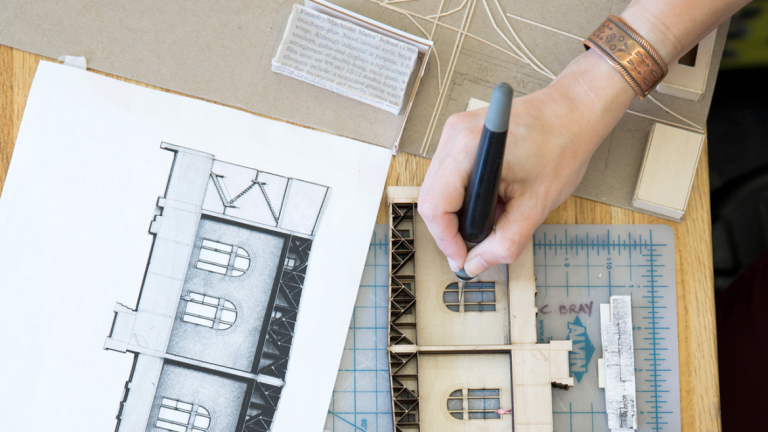 SCAD will see you to success
We support our students both within the classroom and beyond. As part of that effort, the SCAD office of career and alumni success offers students and graduates an array of career-building services, including:
Résumé development
Portfolio building
Mock interviews
Self-promotion
Assistance finding internships and employment opportunities
With professional guidance and one-on-one advising, SCAD will help you kick-start your creative career.