This is your time — experience it all
Cutting-edge resources. Connected faculty. Celebrated guests and world-renowned events. As an accessory design student at SCAD, you can capitalize on every opportunity to get the most out of your student experience.
Flourish within creative workspaces
In Savannah, Eckburg Hall provides a rich environment for honing and expressing your aesthetics for shoes, handbags and small leather goods. Within specialized workspaces, you will gain hands-on experience in design and patternmaking techniques and master state-of-the-art equipment used within the industry.
Premium tools always at your fingertips:
Three accessory design labs/studios offering Rhino, Juki cylinder arm, Supreme 750 Finisher, Mauser post-bed, top-of-the-line Comelz computerized skiving and splitting machines
A PC CAD lab with Cintiq tablets and Adobe Creative Suite, Gerber Vision Fashion Studio software and Gerber Plotter Infinity
Resource room with access to fabrics research, fashion books and magazines, material samples and trend services Peclers Paris and WGSN
Sewing labs with industry-standard Juki machines; multi-thread Juki and Brother sergers; Juki and Singer zig-zag, cover stitch, and purl blind machines; pattern drafting tables; dress forms; and steam irons
Events to keep you inspired
No matter what SCAD location you journey to, there will always be something going on. Each year, we host huge signature events, like the Savannah Film Festival, so students can expand their networks, earn international press, meet lauded guests and just have fun.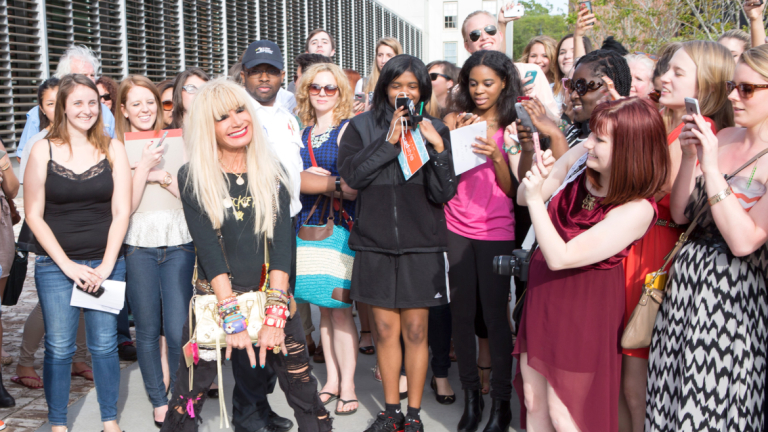 SCADstyle
Join forces with the luminaries of design as we celebrate SCADstyle each year. Through lectures, conversations and workshops with visual leaders and designers, students draw inspiration and form lasting connections with industry powerhouses.
Discover more SCAD events on our calendar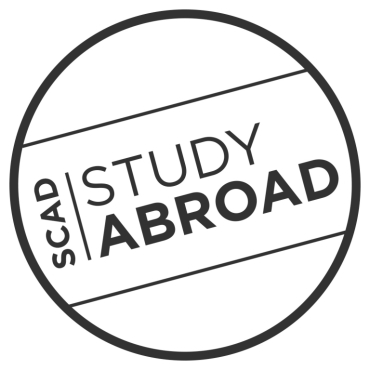 Make your SCAD experience even more unforgettable
We encourage students to take a quarter abroad at one of our international locations as a means of gaining cultural perspective, adding a worldly dimension to their résumés, and drawing inspiration from the sights, sounds and characters of an entirely new setting.
View our locations
Take the first step to becoming an accessory designer
We'll tell you everything you need to know about landing your dream job in accessory design. Just request more information from SCAD, and let us do the rest.