Careers in accessory design
Become a handbag designer. Become a footwear designer. Become a luggage designer. In such a diverse professional venue, accessory designers conceptualize and create an eclectic range of items to punctuate any ensemble or complete any wardrobe. As a student at SCAD, you will develop a keen understanding of the industry and learn how to take your designs from initial sketch to commercial success.
Launch your career as a professional:
Belt designer
Footwear designer
And get recruited and hired by the best of the best: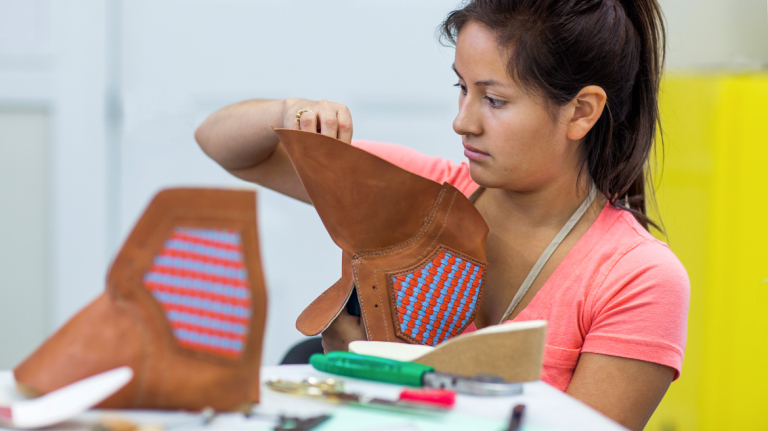 SCAD will see you to success
We make it a point to support our students both within the classroom and beyond. As part of that effort, the office of career and alumni success at SCAD offers students and graduates an array of career-building services, including:
Résumé development
Portfolio building
Mock interviews
Self-promotion
Assistance finding internships and employment opportunities
With professional guidance and one-on-one advising, SCAD will stay with you to help you kickstart your creative career.