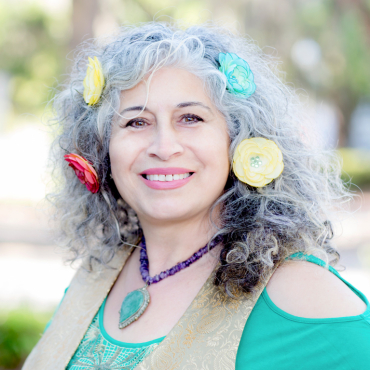 Rihab Kassatly Bagnole
---
Education
B.F.A., Ohio University
M.F.A., Ohio University
Ph.D., Ohio University
Awards, recognitions and honors
SCAD Presidential Fellowship for Faculty Development, Summer 2014
Ambassador Choice Award, Winter 2011
Organizations
Association for Middle Eastern Women, College Art Association, Popular Culture and American Culture Association
Publications and Presentations
Publications
"Reclaiming the Power: An Interpretation of Isis in the Era of Globalism," in Emerging Perspectives on Nawal El Saadawi. Africa World Press, Inc., 2010.
Introduction to 'Isis' in "The Dramatic Literature of Nawal El Saadawi," Saqi 2009.
Translation of Isis from Arabic to English.
The Greenwood Encyclopedia of World Popular Culture. Greenwood Press, 2007. Contributed entries on "Music in the Middle East and North Africa," "Love, Sex, and Marriage in the Middle East and North Africa" and "Radio and Television in the Middle East and North Africa."
"Penelope: Ithaca's Wisdom." Humanitas 25 no. 3 (2002): 25-29.
"I Like My Freedom of Expression." The Post, Athens, Ohio, Oct. 12 (1995): 2.
Presentations
"How the Cancan Preserves the Past through Objects and Performance Art." The Mid-Atlantic Popular & American Culture Association Conference. Philadelphia, Pennsylvania (Fall 2015).
"Different or Similar? The Ballet and Cancan in the Paintings of Degas and Lautrec." The Professor Talks lecture hosted by the SCAD Art History Society, Savannah, Georgia (Spring 2014).
"A Show Like No Other: Iraqi Prostitutes in Syrian Nightclubs." WOMEN AND THE 21 CENTURY: FEMINIST ALTERNATIVES in the Session "Body, Sexuality, and the public Space." Cairo, Egypt (Winter Break 2010)
"No House Left Behind: The Bedouin Tent as a Symbol of Identity." SECAC in the Session "Ephemeral Architecture." chaired by Steve Arbury of Radford University (Fall 2010)
"From Brioche to Sourdough: The Transformation of Marie Antoinette." SCAD Lacoste, France (Summer 2010)
"Claiming Power, Making History: The femininity of Madame de Pompadour." SCAD Lacoste, France (Fall 2009)
"The Role of the Critique in Creative Development and Assessment." Panel.
Measuring Unique Studies Effectively, SCAD, Savannah, Georgia (2009)
"Gérôme's 'Almeh' Dancer: An Autochthonous Interpretation." College Art Association Conference, Dallas, Texas (2008).
"Presenting Middle Eastern Dance to Western Audiences." Denison University Faculty Luncheon. Granville, Ohio (2006).
"The Role of the Musicals of Farid al-Atrash in Popularizing Belly Dancing." Popular Art Association National Conference, Atlanta, Georgia (2006).