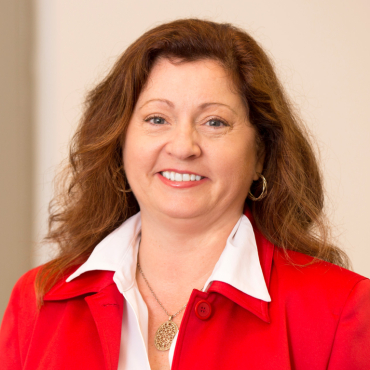 Rebecca Trittel
---
Education
B.A., University of Southern Mississippi
M.A., University of Essex
Ph.D., University of Essex
Credentials
Chairing the Department of Art History for three years
Awards, recognitions and honors
Marquis's Who's Who of American Women, 2006; SCAD Presidential Fellowship for Faculty Development, 2003; National Federation of Business and Professional Women's Clubs Travel Grant, Colchester, UK, 2001
Organizations
College Art Association, Southeastern College Art Conference, Association of Art Historians, Association of Historians of Nineteenth-Century Art, American Society for Eighteenth Century Studies
Publications and Presentations
Publications
Dictionary of Artists' Models, Fitzroy Dearborn, 2001.
"Constable and Wivenhoe Park: Reality and Vision," Catalog, University of Essex, 2001.
"The Hermit of Eartham: William Hayley and his Friendship with George Romney," Transactions of the Romney Society, vol. 5, 2000.
"Printing the Unprintable: The Bicentenary of Goya's 'Caprichos,'" Catalog, University of Essex, 1999.
Presentations and lectures
2010 - SECAC, Richmond VA: Presented "Portraits of Power and the Power of Portraiture in the reign of Elizabeth I, the Virgin Queen" in the Session entitled, About Face: Investigating the Problematics of Portraiture
2009 - SECAC, Mobile, AL: Chaired the session entitled Looking Back/Looking Forward: The Role of Portraiture in the Establishment of a Historical Identity - Literary Theme and presented "The Portrait of Lord Byron in Arnaout Costume by Thomas Phillips, R.A."
2005 - "Self-portrait of Sir Joshua Reynolds," Earle W. Newton Center for British and American Studies, Savannah, Ga.
2003 - Delivered a presentation about the unveiling of newly discovered paintings and illustrations by Pierre Auguste Renoir and Norman Rockwell at Red Baron Antiques, Atlanta.
2000 - Chaired a session at the Blake and the Enlightenment conference, University of Essex.
1999 - "Gold Braid and Brass Buttons: The Military Uniform's Influence on Men's Civil Fashions of the 18th and Early 19th Centuries," Conflicting Visions: The Culture of War in Europe 1660-1815 Conference, University of Leicester, UK.