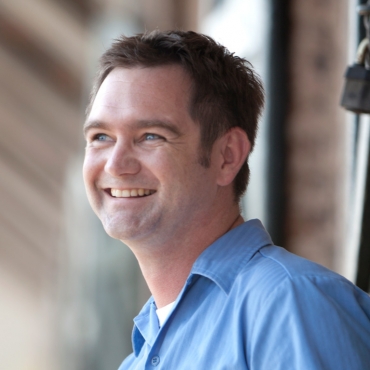 Patrick Haughey
Architectural history professor
---
Education
B.Sc., landscape architecture, University of California, Davis, 1997
M.Arch., University of Washington, 2001
Ph.D., history and theory of architecture, Massachusetts Institute of Technology, 2009
Credentials
Nomination, Excellence in Teaching Award, Northeastern University, 2010-11
Awards, recognitions and honors
Presidential Fellowship for Faculty Development, Savannah College of Art and Design, Summer 2013
Nomination, Excellence in Teaching Award, Northeastern University, 2010
Henry Luce Foundation and Royal Fellowship Dissertation Research Award, 2006
Henry Luce Foundation Research Travel Fellowship, 2005
Herbert Hoover Presidential Library Association Research Grant, 2005
Gerald R. Ford Presidential Foundation Research Grant, 2005
Edith O'Donnell and George Bush Presidential Library Foundation Grant for Presidential Studies, 2004
Presidential Fellow, Massachusetts Institute of Technology, 2001-2006.
Organizations
Society of Architectural Historians, College Art Association, American Historical Association, Global Architecture History Teaching Collaborative, Southeast Chapter Society of Architectural Historians, American Studies Association, American Political Science Association
Publications and Presentations
Publications:
Editor and author, "Across Time and Space: Architecture and the Politics of Modernity" (Transaction Press, 2016).
Co-author, edited by Robin B. Williams, "Buildings of Savannah: Society of Architectural Historians' Buildings of the United States Series" (University of Virginia Press, 2015).
"The Aesthetics of Negligence: Architecture and Recession in the Age of Deleveraging," Dialectic 2: Architecture between Boom and Bust, Winter 2014.
"Leveraged Urbanism: Finance, Inequality and the American City" Manifest: Journal of American Architecture and Urbanism, v.1, Fall 2013.
Review: "The Richard Nixon Presidential Library and Birthplace." The Public Historian, vol. 32, no. 4, Nov. 2010: 160-68.
"Bernini's 'Medusa' and a History of Art," Thresholds 28, Winter 2005: 76-86.
Co-Editor with Erika Naginski, "'Concerto Barocco': Essays in Honor of Henry A. Millon," Thresholds 28, Winter 2005.
Presentations:
"Cartel Urbanism: Finance and the Architecture of Displacement, Towards a New History of Urbanization." Presenter and chair, "Geographies of Violence – Conflict Environments and Urban Frames" panel at Ninth Pan-European Conference on International Relations: The Worlds of Violence, Sept. 23–26, 2015, in Giardini Naxos, Sicily.
"Nimes, Arles and the Infrastructure of Empire," "The Architecture of Christianity from Constantine to Colonialism" and "Paris, from the Roman Period to the Present," Fall Faculty Lecture Series, SCAD Lacoste, Sept. 21, 2015; Oct. 8, 2015; and Oct. 12, 2015, in Lacoste, France.
"The Architecture of the Slave Economy," lecture sponsored by Global Architecture History and Teaching Collaborative and Massachusetts Institute of Technology's History, Theory and Criticism Department and Aga Kahn Program for Islamic Architecture, May 16, 2015.
"The Fragile City: Growth, Water and Environmental Degradation in Savannah, 1953 to Present," part of the "Environmental Justice" session, American Association of Geographers Annual Meeting, April 8–12, 2014, in Tampa, Florida.
"Puebloan Building Cultures and Economic Landscapes of the Colorado Plateau: Past to Present," School of Building Arts Lecture Series, SCAD Museum of Art, courtesy of the 2013 SCAD Presidential Grant for Faculty Development, March 6, 2014, in Savannah, Georgia.
Co-director with Robin Williams, "The Architecture of Trade," Ninth Savannah Symposium, Feb. 5–7, 2015, with keynote speakers Nasser Rabbat, Ph.D., and Joyce Appleby, Ph.D. in Savannah, Georgia.
Panelist, "The Monkey in the Machine and the Machine in the Monkey," Interactive Graces Art History series, SCAD Museum Theater, August 21, 2013
"China and Urbanization: Questions of Demographics and Environment," Guest Lecture for Asian Cities seminar, Wentworth Institute of Technology, June 3, 2013.
Tour: "Shipping and Industry: King Cotton, the River and Savannah's Economic Landscape," for 16th Annual US/ICOMOS Conference, The Historic Center and the Next City: Envisioning Urban Heritage, May 1-4, 2013.
"The Port of Georgia: The Historic City and the Landscape Economy," presented at the Port Cityscapes session of the American Association of Geographers Conference, Los Angeles, April 9-13, 2013.
Curator, "From the River: A Collaborative Exploration," School of Building Arts Graduate Student Exhibition, The Collaborative Learning Center, Savannah, March 11-15, 2013.
Co-Director with Dr. Daves Rossell, "Modernities Across Time and Space," 8th Annual Savannah Symposium, with papers from 60 scholars from 12 countries, Keynote Speakers: Mark Jarzombek and Dell Upton, February 7-9, 2013.
"After City Market: Food and the 21st C. American City," at the Food and the City Conference 2013 in Austin, Texas, Feb. 2013
Tour: "Economics and the Architecture of the City," December 29, 2012, "The Legacy of the Industrial City," December 31, 2012 for AIAS Forum 2012.
"The Cost of Urbanism: The Real Bilbao Effect and other Myths of Avant-Gardism in the City," Guest Lecture, Urban Design Graduate School, Savannah College of Art and Design, October 4, 2012.
Presidential Design Charrette, "Small Spaces," Collaborative Design Center, Savannah College of Art and Design, August 2012.
"Architecture and Citizenship: Debt, Delusion, and the 21st C. Economy," Critical Localities lecture series, Wentworth Institute of Technology, July 2011.
"Nixon's Third Term: History, the Post-Presidency, and the Presidential Library After Watergate," paper presented at the Richard Nixon and the Making of Modern America conference, Rothermere American Institute, Oxford University, May 2009.
"Towards Accessible Judgment: The Presidential Library and the Pursuit of Public Obligation," paper presented at Future of the Archive / Archive of the Future, Visual Studies Conference, University of Rochester, May 2007.
"Archive as Gift, Stewardship as Law: Preserving Presidential Records and Artifacts," paper presented at Heist, the Boston University Graduate Student Symposium on the History of Art, March 2007.
"Presidential Libraries and the Uncertain Archive: Histories and Futures," paper presented at the Lost Highway Expedition Symposium on the Archive, Center for Advanced Visual Studies, Massachusetts Institute of Technology, October 2006.
"Unread Nixon and the Library Within: Pedagogy, Display, and the Limits of Biography," paper presented at the Politics of the National Imagination session of the Research in Progress Symposium, Massachusetts Institute of Technology, April 2006.