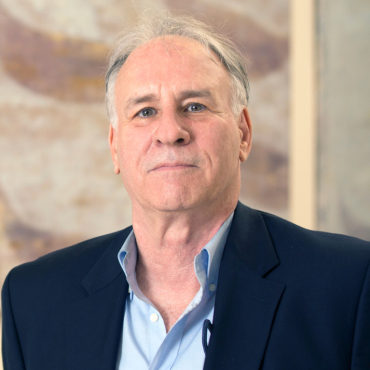 Michael Nolin
Film and television professor
---
Education
B.A., English, State University of New York at Albany, 1970
M.A., cinema, University of Southern California, 1985
Credentials
"Mentoring my students at SCAD."
Awards, recognitions and honors
Humanitas Award nomination, Best Children's Teleplay, "Maniac Magee"; Christopher Award, Best Motion Picture, "Mr. Holland's Opus"; twice-nominated producer for Grand Jury Prize Sundance Film Festival, for "84 Charlie Mopic" and "The Pornographer"; producer runner-up, Best Narrative Feature SXSW Film Festival; director, "Wildly Available," Discovery Award Hollywood Film Festival; Major Film Critics 10 Best Films of the Year lists ("Heart Like A Wheel," "84 Charlie Mopic"); films have been invited to major film festivals around the world, including New York, Tokyo, Chicago, Sundance, Deauville (France), Toronto and Honolulu; (past resource) Sundance Institute
Organizations
Writers Guild of America; past CFO Independent Feature Project/West, helped found the Independent Spirit Awards; past National Advisory board member, Sundance Film Festival
Publications and Presentations
"The Auteur Theory - Rest in Peace," Screenwriter Magazine, 1995.
"Ken Russell and Other Madness" - USC Masters Thesis, 1985.
"King Vidor's The Big Parade," Pan Magazine, 1971. Miscellaneous articles, Star Magazine, 1972.